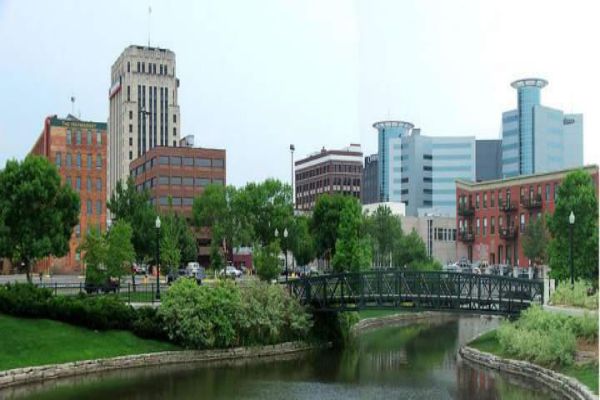 Image: Mxobe
Kalamazoo is not only a fun name to say, it's also an idyllic southern Michigan city home to Western Michigan University, river trails and engaging museums. Pick up your Kalamazoo airport rental car and explore this northern US city for yourself!
Wander through central Kalamazoo to sample the goods of cafes, local breweries and daily farmer's markets. Take a stroll along the Kalamazoo River on the River Trail that's lined with nature parks. Drive an hour west to Lake Michigan, one of the Great Lakes that's so big it looks like the ocean. There is much to do in this gorgeous region of the USA.
Exploring outside of Kalamazoo? Use our USA distance guide to plan your journey.
Hiring a cheap rental car in Kalamazoo
Book your Kalamazoo car rental with ease when you use Airport Rentals. Simply enter your travel dates into our powerful search engine to compare international rental brands such as Alamo, Avis, Budget and Hertz in seconds. Choose an economy car to save on petrol or pop the top down in a convertible. Narrow your selection using handy preference filters, such as group size, transmission type and more, until you're left with one optimal vehicle choice.
Ready to book? Confirm instantly on our secure site, paying no additional booking fees.
Kalamazoo/Battle Creek International Airport (AZO)
Kalamazoo International Airport also referred to as Battle Creek Airport is located only 5 kilometres southeast of Kalamazoo and 32 kilometres west of the city of Battle Creek. The transport facility services three major hubs; Chicago O'Hare, Detroit and Minneapolis. Upon arrival, passengers have access to free WiFi and charging stations, food and beverage concessions, an information centre and a gift shop.
Head to ground transportation center to locate a taxi or pick up your rental car keys from the car hire counter.
Driving from Kalamazoo airport to the city
The drive from Kalamazoo International Airport into town takes around 10 to 15 minutes. For the quickest route, head north from the airport onto Portage Road, then turn left on E Alcott Street, followed by a right on S Burdick Street and a left onto Balch Street. Take a quick right onto S Park Street and follow it into the downtown area. Western Michigan University campus is only a few blocks west.
Driving your rental car in Kalamazoo
University towns are infamous for one-way streets. Make sure to adhere to road signs and slow down near the campus. Read the following tips to arrive safely in your car hire:
● Always buckle up.
● Pedestrians have the right of way, always stop before sidewalks and crosswalks.
● Share the road with cyclists.
● Right turns on red are allowed unless stated otherwise, treat it as a stop sign and only turn if there is no oncoming traffic.
● When heading out of town, be on the lookout for deer near the road.
● Be extra cautious if driving during winter, and avoid icy conditions when possible.
● For more tips, read our USA driving guide.
Parking at Kalamazoo Airport and downtown Kalamazoo
Parking is a cinch at Kalamazoo/Battle Creek International Airport. Find short- and long-term parking within walking distance to the terminal. Curbside parking is limited to dropping off and picking up. Use the short-term lot at a rate of $2 per half hour with a daily maximum of $15. The long-term lot charges $4 per hour with a daily maximum of $9 and $63 for a week's worth of parking.
Parking is widely available throughout Kalamazoo. The city offers 400 free 90-minute on-street spaces, strictly enforced from Monday through Saturday. Parking is free after 5pm on weekdays, on Saturdays (90 minute limit), plus free all day on Sunday. Garages are available if you need to park for longer periods. Adhere to parking regulations near campus, as many spaces are restricted to students or faculty.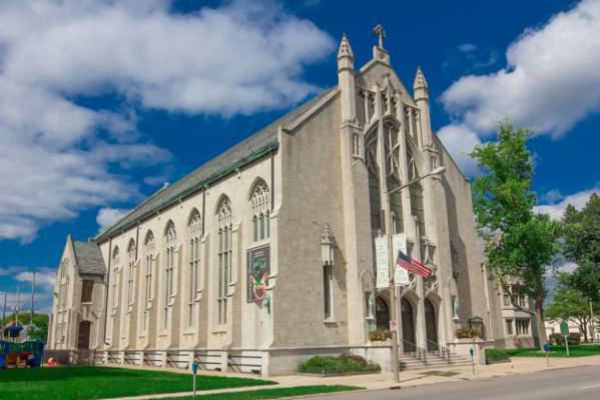 Image: rossograph