Those with a creative spirit will enjoy the artistic vibe of Iowa City, once the capital of the state for which it is named and now the home of the University of Iowa. It is considered one of the most educated cities in the United States, but isn't all academia: there is plenty of fun to be had in the charming downtown area, a plethora of parks and lakes with beaches, and music, performing arts, visual arts and literary attractions to take in.
Head out on the road in your Iowa City car hire, and the many and varied cities of the Midwest are within reach. It's a day's drive or less to Des Moines, Chicago, Indianapolis or Minneapolis to name just a few possible destinations. If you're prepared to spend a little more time on the road, you could head north towards Canada or straight south to the Gulf of Mexico and end up in New Orleans. Wherever you choose to go, make sure you pack up your travel essentials for a memorable, intrepid road trip adventure!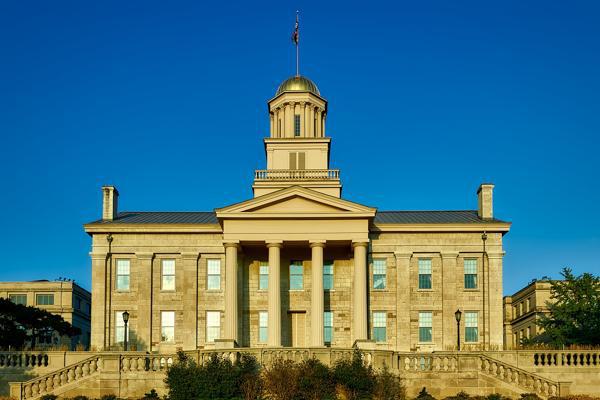 Get the best Iowa city car hire
You can save time and money by pre-booking your Iowa City car rental with Airport Rentals. As well as some of the best prices on the web, we offer total convenience thanks to our simple search engine that trawls a varied database of vehicles from a range of suppliers and produces a list of options to suit your plans. Just enter the dates for which you require a rental and browse, compare and book in no time. Filters make the task even easier, allowing you to narrow down the possibilities according to your preference for vehicle type, transmission, passenger capacity and rental brand. The cheapest rentals are listed at the top by default, so it's easy to spot a deal!
Once you have found and booked the perfect ride, all that's required is to wait for your travel dates to come around. Should you come across any issues or have any questions, just give our friendly customer support team a call. They are available over the phone 24/7.
A guide to Iowa City
Located in Johnson County, Iowa City has an economy based around the University of Iowa and the associated hospitals and clinics. It was the state capital from 1841 to 1857 and still has the historical Old Capitol Building. The Iowa River flows through the city, leading to an area of lakes just north of town. A humid continental climate keeps Iowa City warm in the summer and brings moderate to heavy snowfall during the winter months.
The university brings a lot of events, arts and culture to the city, and the population swells significantly when classes are in session.
The closest airport with regular flights is Eastern Iowa Airport or Cedar Rapids Airport (CID) which is around 23 miles north. It offers services to larger US travel hubs.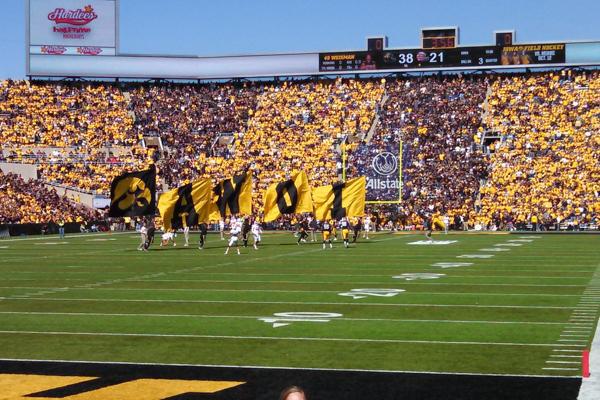 A guide to driving a rental car in Iowa City
Getting to Cedar Rapids Airport from Iowa City
Should you need to take your car rental to the airport during your hire period, head out of the city on N Dubuque Street and get on the I-80 W. Take exit 239B onto the I-380 N. Take exit 13 onto Wright Brothers Boulevard and follow signs to the airport.
Iowa City car hire driving tips
● In Iowa, as in the rest of the US, you must drive on the right.
● Driving in the colder months can be tricky. Read our winter driving tips.
● Iowa has many long, straight rural freeways. Stay alert, take frequent rest stops and give trucks plenty of room.
● The highest speed limit in Iowa is 70 miles per hour on rural interstates, but the majority of highways have a limit of 55.
● The legal limit for blood alcohol concentration when driving is 0.08%.
Parking in Iowa City
The downtown area has a lot of short-term metered parking with small fees. There are also parking ramps dotted around the central city for long-term parking which generally cost USD$1 per hour after the first free hour.