As the commercial heart of Cape Cod, Hyannis makes an excellent place to begin exploring this famously beautiful region which is always very popular with holidaymakers. Ferries, buses and planes all arrive here, bringing visitors from around the country and the globe to enjoy the area. Before heading out into the Cape, take a look around Hyannis - the village centre, and its lovely harborfront are well worth a few hours of your time, and there are some great places to eat, drink and watch the world go by.
Cape Cod, which stretches all the way out to Provincetown, is the most obvious choice of destination for a road trip from Hyannis, and it is a good one: charming seaside villages, beaches, quaint New England architecture and whale watching. However, turn your wheels the other way, and urban attractions are awaiting too, including the exciting cities of Boston, Providence and New York. Beyond that, the rest of the United States stretches west - why not set out on an epic cross-country adventure?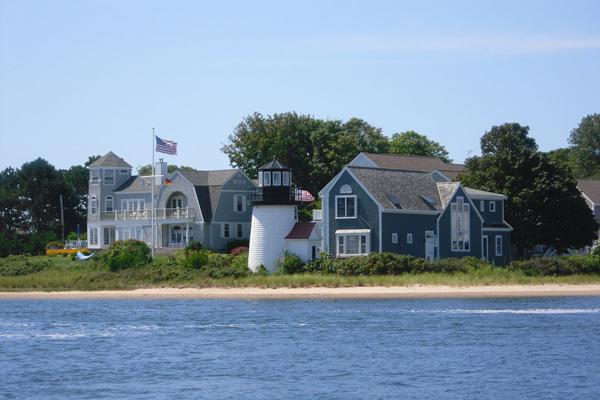 Image: Elmschrat (Own work), CC-BY-SA-3.0, via Wikimedia Commons
Find your Hyannis car hire
There's no easier way to find the perfect car rental in Hyannis or anywhere else than with Airport Rentals. Simply enter your dates into the search panel and see a comprehensive list of what's available from a range of different suppliers. Whether you are looking for an SUV with four-wheel drive, a people mover, a small and affordable compact car, a short or long-term rental, you can find it here. Searching across the many individual websites can take hours, and that's why we have brought your rental possibilities together in one spot, where it's easy to browse, compare and choose.
Handy filters for features like vehicle type and transmission make it even easier to pick the right car. Once you have found the one that you want, you can book it on our secure booking engine in just a few quick steps, adding any extras you require. There is a team of rental experts at the end of our phone lines 24/7, waiting to answer any questions you have and guide you through the process of finding, choosing and booking a car hire.
A quick guide to Hyannis
Hyannis is the biggest of the seven "villages" which make up the wider town of Barnstable in Massachusetts, near the base of Cape Cod. Much of the transportation to and from Cape Cod passes through there, including ferries to Nantucket Island and Martha's Vineyard. The village sits on the shores of Hyannis Harbor, a large natural harbor.
The ocean-moderated humid continental climate means cold winters and warm summers, often with a delayed spring and fall season due to the ocean retaining lower or higher temperatures respectively.
Barnstable Airport (YHA) is the closest airport to Hyannis, offering both seasonal and year-round flights to nearby travel hubs and the island of Nantucket.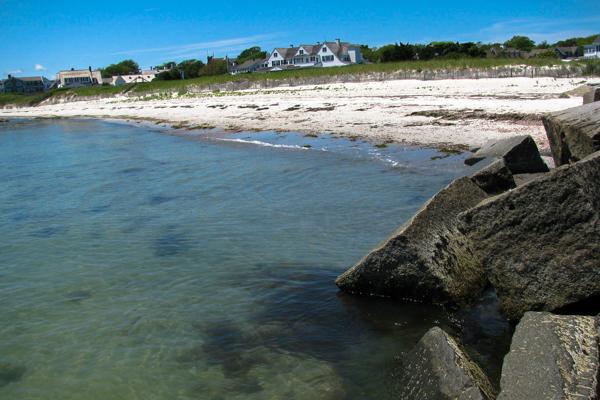 Image: Pablo Sanchez (Modified), CC-BY-2.0, via Flickr
Guide to driving your car hire in Hyannis
Getting from Hyannis to Barnstable Airport
It's a short drive from Hyannis to the airport. From Main Street, turn onto Barnstable Road heading north. Follow it through the big roundabout where it intersects with Iyannough Road, and you will soon be at the terminal.
Hyannis car hire driving tips
● In the United States, you should always drive on the right-hand side of the road and pass on the left.
● Texting or using the internet while driving is illegal in Massachusetts.
● In the summer, the main roads of Cape Cod can get very clogged with tourists - particularly in the morning and evening peak travel times. Try to stay off the roads during peak times, such as 8am-10am and 4pm-6pm.
● Massachusetts and Cape Cod have a high number of rotaries or roundabout intersections, uncommon elsewhere in the US. Traffic entering the roundabout must give way to traffic already circulating on it.
● The legal blood alcohol concentration limit for drivers is 0.08%. We recommend you avoid drinking altogether before getting behind the wheel.
Parking your car hire in Hyannis
Parking on Hyannis Main Street and in the public parking lots is free. On-street spaces will have a time limit, so check this before you park. No overnight parking is allowed in the public lots.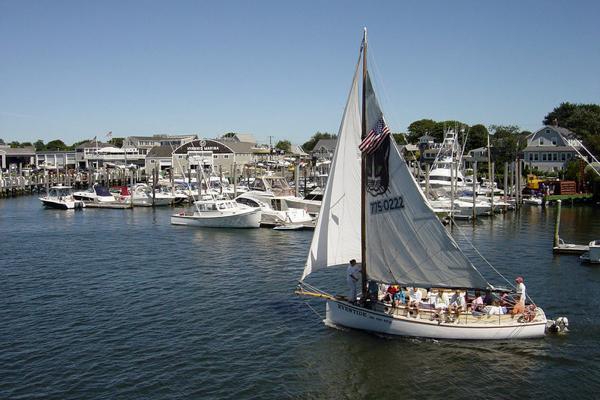 Image: Bobak (Own work), CC-BY-SA-3.0, via Wikimedia Commons