Nestled amongst the rolling green hills of northern Alabama, Huntsville is a delightful spot to live and visit. It is home to many aerospace technology companies, meaning it houses quite a few literal rocket scientists and offers plenty of attractions ranging from museums to natural gems and parks throughout its suburbs which sprawl north of the Tennessee River.
Pick up your car hire in Huntsville and the southern United States are your oyster. The city is halfway between two music metropolises of very different kinds, Nashville and Atlanta - so make sure you have your road trip playlist ready to get you in the mood. Birmingham and Memphis are both within easy driving distance, while a full day on the road will see you at the Gulf of Mexico coast visiting such places as New Orleans and Panama City.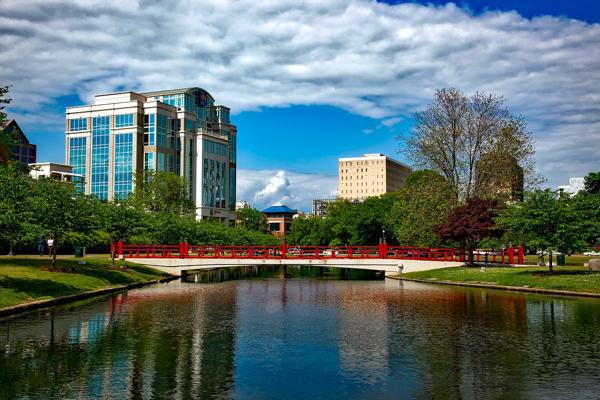 Book the best Huntsville AL car rental
Find the best car for your hire needs in no time with Airport Rentals. Our database of rental suppliers offering an expansive range of vehicles, and simple-to-use search engine are a wicked combination, making it easy to track down, compare and book the perfect vehicle for your adventures in Alabama and beyond - whether that's a long or short-term rental. The prices here are some of the best you'll find on the web, too - so there's no need to look anywhere else for a fantastic car rental bargain.
With so many options at your fingertips, you'll need to use the filters to narrow it down. You can opt to see vehicles of a certain transmission style, type, brand and passenger capacity, and choose from there. Book the ideal car on our secure site, and you're ready to go. There's a team of rental consultants available over the phone 24/7 to answer any questions and talk you through any issues.
Guide to Huntsville, Alabama
The storied heritage of Huntsville as Native American occupied lands, the first incorporated town in Alabama, a centre for many industries, and Union-occupied town during the civil war makes it a fascinating place to visit for history buffs. Now, it is nicknamed the "Rocket City" for its close association with space missions.
Huntsville enjoys a humid subtropical climate, with hot, humid summers and mild winters. Winter and spring months receive the most rain.
The city is home to Huntsville International Airport (HSV), a primary commercial service airport. Several passenger airlines fly from there to domestic destinations, and the terminal has all the facilities necessary for a comfortable arrival or departure.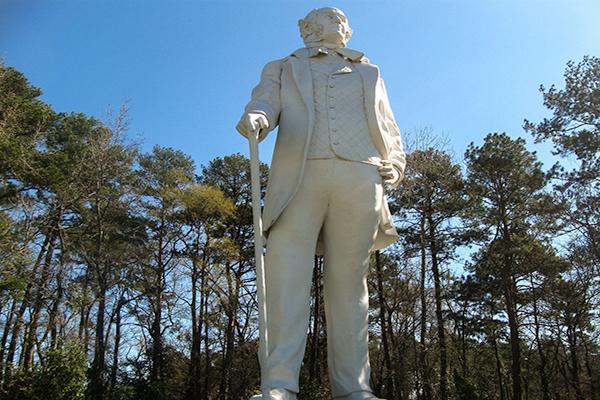 Guide to driving a rental car in Huntsville
Getting from Huntsville to the Huntsville International Airport
To get to the airport in your rental car, follow signs from the city to get on the I-565 W. Take exit 8 onto Glenn Hearn Boulevard SW, and follow it to the terminals.
Huntsville car hire driving tips
● Always drive on the right and overtake to the left.
● You may come across toll roads as you navigate the highways. Read our guide to tolls in the United States.
● Things can get hot and steamy in the South! Ensure that you always have plenty of water for the radiator and the occupants of the car in case of an overheating breakdown situation.
● Huntsville is close to several state lines. Remember that road rules and speed limits can change as you cross these borders.
● The blood alcohol concentration limit for drivers is 0.08%.
Parking in Huntsville
Parking in garages, lots and on streets around downtown Huntsville is readily available, sometimes with a small hourly fee of around USD$0.50 per hour. At the airport, you can park for USD$1 per hour up to daily maximums which start at USD$24 in prime spaces and reduce to USD$7 per hour in the economy parking area.