Home of the U.S. Space and Rocket Center, Huntsville is an Alabama city worth a visit. Grab a cheap airport rental car to visit this city's top sights and then head to nearby national parks, great for hiking and exploring the foothills of the Appalachians.
Situated near the Tennessee border, Huntsville offers both superb indoor and outdoor activities for tourists. It's the third largest city in the state with almost 200,000 residents and sits just north of the Tennessee River.
The main attraction, the U.S. Space and Rocket Center, features space travel artifacts and an inside look at the life of astronauts. Big Spring Park is a lovely place to enjoy city views and evening strolls, with the added bonus of the Huntsville Museum of Art on the east side of the park.
From Huntsville, take advantage of the short drive up to Nashville to check out Music City. If your trip is around Independence Day, enjoy a day of free concerts and fireworks. Other cities close by and worth checking out are Lake Charles, Atlanta and Memphis - all conveniently accessible with an airport rental car.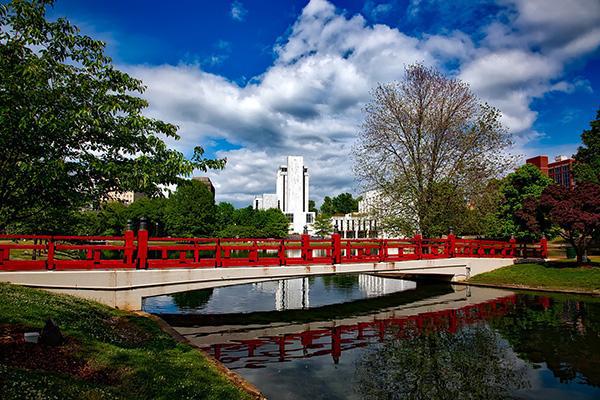 Hiring a cheap rental car at Huntsville Airport with Airport Rentals
Prepare for your Huntsville holiday by pre-booking your car hire with Airport Rentals. All it takes is a few simple clicks on our top comparison site. Simply type in your travel dates, click 'search' and let our sophisticated search engine find the best deals for available rental cars. Hire your preferred supplier by selecting the brand at the top of the page or using the handy filters on the side. You can choose to cruise around the city in style with a premium car hire or save on petrol with a compact vehicle.
When you find the ideal rental car for your Alabama road trip, complete the process in seconds on our secure site without the hassle of additional fees. Receive instant confirmation and enjoy free benefits like unlimited mileage and roadside assistance thanks to Airport Rentals. Feel free to call up our 24/7 customer service team if you have any questions along the way.
Huntsville International Airport (HSV)
Huntsville International Airport serves the northern region of Alabama, processing over half a million passengers each year. The terminal offers restaurants, fast food, cafes, news and gift shops, and even onsite travel agencies. Guests can access free WiFi throughout the terminal and pick up keys for pre-booked rental cars from the counters on the ground floor near baggage claim.
If you are collecting a car hire at a downtown Huntsville depot, hail a taxi, order a rideshare or pre-book a shuttle through your hotel to make your way into town.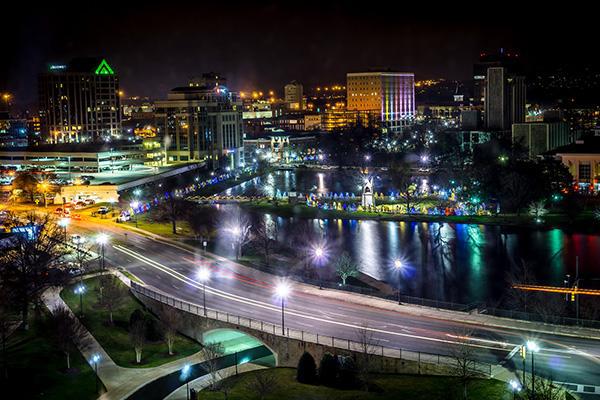 Driving a rental car in Huntsville
Although Huntsville is located in the south, winter still brings icy conditions to the area. Be sure to read up on how to prepare if you are visiting during this time of year and follow the rules of the road.
Getting from the airport to downtown Huntsville
Head northeast from Huntsville International Airport to reach downtown Huntsville in under 20 minutes. From Glenn Hearn Boulevard, continue onto Houston Goodson Boulevard to reach Interstate 565 E and merge onto the highway towards Huntsville. Next, take a right at exit 19C onto Jefferson Street and continue on to arrive in the city centre.
Alabama road rules
● Visiting from overseas? Check out our USA driving guide.
● All passengers in the vehicle must wear a seatbelt.
● Right turns at red lights are allowed unless stated otherwise.
● Children 6 years old and under are not permitted in the front seat of any vehicle with an airbag.
● Children weighing less than 20 pounds must be secured in rear-facing car seats.
● Texting while driving is illegal.
● Pedestrians at intersections, crosswalks and even jaywalking on roads always have the right of way.
● Littering on the roadways is illegal.
Parking at Huntsville International Airport and around town
If you need to drop off or pick up a passenger at the airport, enjoy 10 minutes of wait time free of charge. Visitors can park in the multi-level garage for USD$2 per hour or a day rate of USD$24 on level 1, USD$10 per day on levels 2 to 6 and USD$8 per day in the economy lot. All lots are located across from the terminal.
You don't have to worry about finding a parking spot for your rental car in downtown Huntsville. Choose from garage lots or on-street parking at a rate of roughly USD$0.50 per hour. Meters are enforced Monday to Friday from 8am to 5pm, and are free on public holidays.