Harlingen, a colourful city in southern Texas, is a fantastic place to begin your car hire road trip in the United States - particularly if you like the heat! Radiating out from palm-lined and historical Jackson street, the city offers visitors some great retail therapy at its outlet malls, world-class golf courses and plentiful other attractions. Harlingen is also a gateway to the beautiful South Padre Island and Rio Grande Valley, just a short distance away by car.
The border with Mexico is very close to the south of Harlingen (many rental companies allow you to cross the border), and it's also a short drive to a scintillating trio of Texan cities: Austin, San Antonio and Houston. Follow the Gulf of Mexico coastline for a fabulous southern cross-country road trip visiting New Orleans, Mobile, Pensacola and more.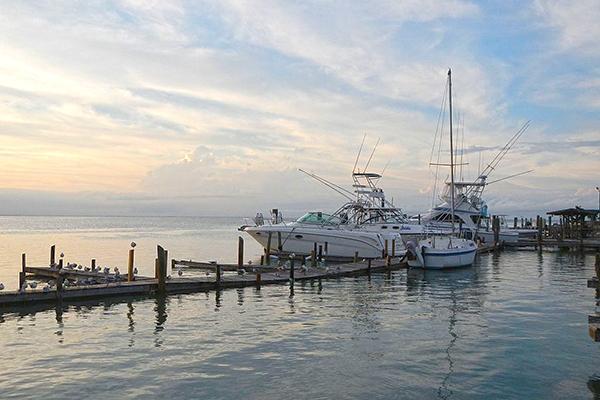 Image (modified): Eric Friedebach, CC BY 3.0, via Wikimedia Commons
Only the best Harlingen Airport car rental
If you want to track down the ideal hire vehicle for your road trip without spending hours online browsing many different sites, make use of Airport Rentals. Our search and booking platform is simple to use - just enter your travel details and be presented with a list of results that fit your criteria. From there, it's easy to peruse, compare and choose the right rental car at the right price, from luxury models to compact economy options.
Hone in on a shortlist of possibilities that are ideal for your trip with our handy preference filters. These allow you to pick favourite features like transmission type, passenger capacity and brand, narrowing it down to the best vehicles. The cheapest hire rates are listed first by default, so bargains are easy to spot - and Airport Rentals offers some of the best prices to be found on the world wide web.
You can organise and make changes to your reservation completely online, but if you would like a little help with the search and booking process, you can contact the friendly Airport Rentals team by phone 24/7.
Guide to Harlingen Airport
The airport just outside of Harlingen is officially named Valley International Airport, so named as it serves the wider Rio Grande Valley region. Several airlines fly to regional destinations from the airport, connecting Harlingen with major travel hubs for international connections. It has conference facilities, free WiFi, an array of dining establishments and a gift shop. There are counters for several hire car companies located in the terminal, with others offsite.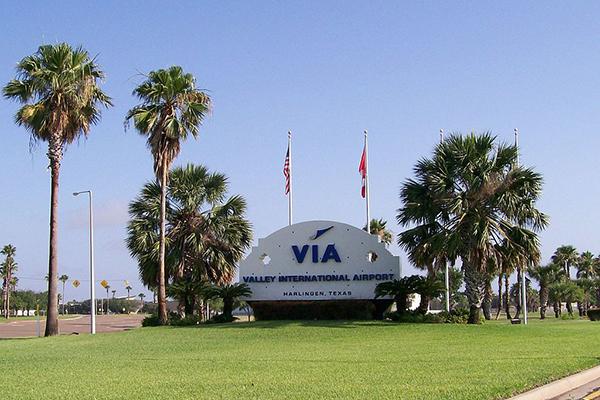 Image: ElmoPancakes at English Wikipedia GFDL, CC-BY-SA-3.0 or CC BY-SA 2.5-2.0-1.0, via Wikimedia Commons
Guide to driving in Harlingen
Getting from the airport to downtown Harlingen
The 5-mile trip from the airport to the city should take ten to fifteen minutes. Depart the airport on Rebel Drive and Get on N Loop heading towards town. Turn right onto E Harrison Ave, and this will take you right into the centre of Harlingen. Alternatively, you can take Morgan Boulevard into town.
Tips for driving in Harlingen
Those new to Harlingen, Texas or the United States might find the following pointers useful for a safe and enjoyable trip:
● Be prepared in case something goes amiss with the car by reading our rental car breakdown tips.
● In Texas and other southern parts of the US, you may encounter long stretches of desert road. Ensure you always have plenty of water for you and the car's radiator.
● People like to drive fast in Texas. Drive defensively, and stay in the right lanes where possible if you are driving slower than the rest of the traffic.
● You may make a right turn at a red light if there is no sign specifically prohibiting it.
● There are toll roads in Texas. Ask your rental company about a pass that will allow you avoid stopping to pay in cash.
Parking at the airport and around Harlingen
Both lots at Valley International (Harlingen) Airport are monitored by security 24/7 and are well-lit with friendly attendants. The Close-In Lot offers short term parking at a rate of USD$1 per 20 minutes with a daily maximum of USD$10. The Remote Lot charges USD$1.50 per hour to a daily maximum of USD$7.
In central Harlingen, there is plenty of free parking.