Rent a car and begin your road trip in Greensboro, North Carolina. This city is a relatively quiet spot, but offers plenty of exciting things to do, see, eat, drink and enjoy should you wish to seek them. It's a diverse place, located in a part of the United States which is increasingly popular as a travel destination.
A rental car from Greensboro can take you places. Nearby are Raleigh, Durham and Chapel Hill, known as the Tri-Cities, and it's not far to Charlotte (which has a fantastic amusement park) or Wilmington near the coast. Head out of state, and you could soon be listening to country tunes in Nashville or soaking up the history of Charleston. Whether you are new to the US and embarking on a fabulous foreign road trip, or exploring a little more of your own country, a car hire in Greensboro is an excellent way to get started.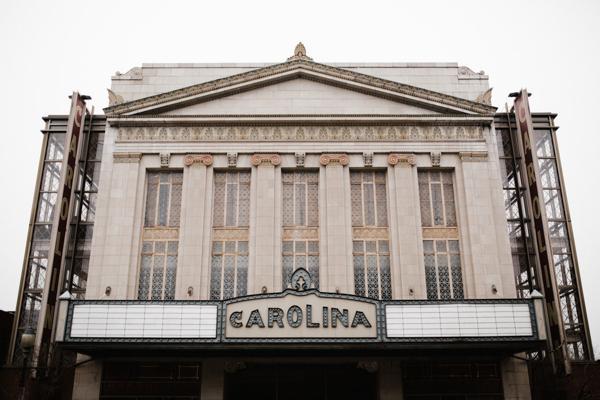 Find the best Greensboro car rentals
You'll find what you're looking for with Airport Rentals, and pay low prices for it. To track down the perfect rental car for your plans, just submit dates and details to the simple search engine, sit back and let the options come to you: big cars, small cars, short and long-term rentals, even vans and SUVs. There's no need to spend time scouring the internet - we will give you a list of what's available, all in one place so you can easily compare and make an informed decision. The prices on our site are kept low thanks to our bulk buying, meaning you get affordability as well as convenience.
Filters reduce the many possibilities into a shortlist that matches your car hire preferences. Select your ideal transmission, vehicle type, capacity and rental brand, and you will wade through far fewer options. Once you have picked your ride, you can book it on our secure site in just a few steps - and call the team of rental consultants for help at any point in the process.
A guide to Greensboro
Spelt "Greensborough" until 1895, Greensboro was settled by European immigrants (Quakers) in 1750 and inhabited by the Saura people previous to that. It was well-placed to become a travel and trade hub and has historically been a centre for textiles. Now, trade and transportation are the primary industries, and there is also a strong culture of education and arts in the city. Greensboro has a humid subtropical climate with four distinct seasons.
Greensboro Airport (GSO) or Piedmont Triad International Airport serves the city and region. Several airlines fly from there to domestic destinations.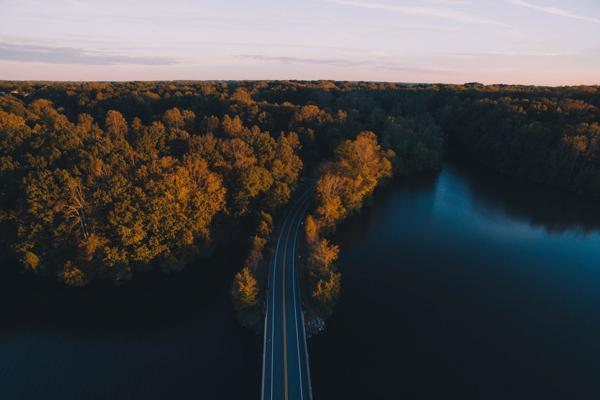 Guide to driving in Greensboro
Driving to Greensboro Airport
Getting from Greensboro to the airport in your rental car is easy: head north out of town on Edgeworth Street, go left on Battleground Ave and left again on Benjamin Parkway. Continue on this as it becomes Joseph M Bryan Boulevard and exit towards Piedmont Triad International Airport.
Greensboro car hire driving tips
● Driving in the United States is on the right, and overtaking on the left.
● In North Carolina, all vehicle occupants are required to wear seatbelts.
● You may come across mountains in North Carolina. Try to use low gears rather than pumping the brakes on downhill stretches, and always stick to your lane when turning a blind corner.
● There is generally a lot of snow around in the colder months. Read our winter driving tips.
● In NC cities, the default speed limit is 35 miles per hour. On open roads, it is 55 miles per hour, but some highways allow speeds of up to 70. Always check posted signs.
Parking in Greensboro
City-owned parking decks, surface lots and on-street metered spaces offer parking at low costs around downtown Greensboro. Outside of the city centre, you may find free on-street parking. Parking in all city-owned decks is free from 6 pm to 9 pm, and has a flat rate of USD$2 between 9 pm and 3 am.
Garage parking and long-term parking are available at Greensboro Airport.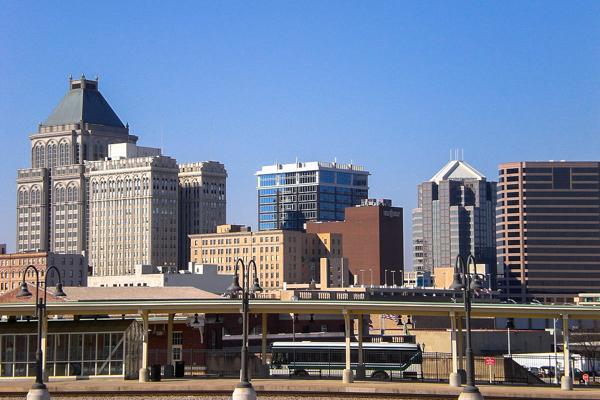 Image: Public Domain via Wikimedia Commons