Perched along the winding Colorado River, the city of Grand Junction is a natural wonderland best explored by rental car. Contrasting red rock canyons and wide open mesas create a juxtaposition of incredible natural sights throughout the city and surrounding region. But, before you head off to experience the wilderness, relax and enjoy the small-city charms. Outlet stores, museums and galleries are spread throughout the CBD, with river cafes and wineries to keep the foodie in your group happy.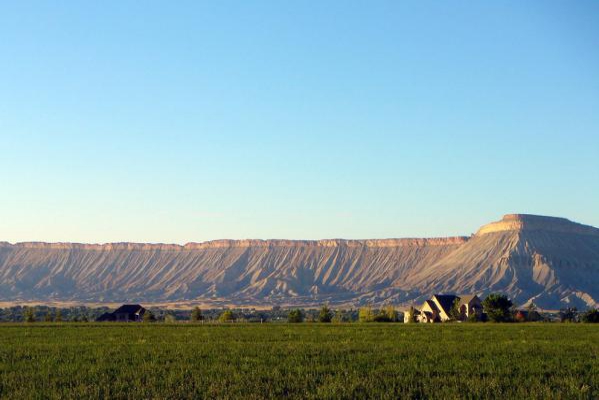 Image: Skez
Secure a cheap car deal in Grand Junction with Airport Rentals
Renting a car hire in Grand Junction is easy when you book with Airport Rentals. Our large network of suppliers give us access to the best rental car deals across the board. You can compare multiple brands with one simple search and find the best deal without the hassle of visiting dozens of websites.
Simply select your travel dates, click 'search', and watch the option roll in. All the vehicles available to you on your chosen dates will be shown lowest price first, but should you like something a little more specific, filters allow you to sort by transmission, group size, brand and more. Enjoy instant confirmation, no additional booking fees and a customer service team on call 24/7.
A brief look at Grand Junction Regional Airport
Formally called Walker Field, Grand Junction Regional Airport services flights between several major United States cities, such as Dallas, Phoenix and Denver. Touch down and enjoy the terminal facilities before beginning your trip. The recently opened coffee shop on the second floor is the perfect place to re-caffeinate, and the numerous stores are ideal for getting in some pre-holiday shopping. Ready to head on your way? The car rental desks are located near the baggage claim on the first floor.
Prefer to pick up your rental car in Grand Junction? Busses and taxis are available at the airport.
Driving around Grand Junction
Grand Junction's city centre is built on a grid system, making the city easy to navigate. The Interstate 70 (I-70) runs to the north of the city, allowing quick access to nearby cities.
Getting to and from the airport
Grand Junction Airport is just 5 miles north of the city, making it a quick trip into town. Departing the airport, head out onto Falcon Road. Take a left onto H Road, then right at the roundabout onto Horizon Drive. Stay on Horizon Drive until you reach N 12th St. Turn left and follow N12th until you reach the city centre. The trip will take around 15 - 20 minutes.
Tips for driving your car hire in Grand Junction
Traffic jams and congestion are practically non-existent in Grand Junction, but it does pay to have some tips up your sleeve before you get behind the wheel of a rental car.
● Visiting the US? Remember to keep right.
● At traffic lights, you may turn right on a red light unless otherwise stated.
● On mountain roads, give way to vehicles coming up the hill.
● Watch out for wildlife on country roads.
● The blood alcohol limit is 0.05%, but we suggest not drinking at all if you intend on driving.
Read up on our winter driving tips if you're visiting in the colder months.
Where to park your rental car
Parking at Grand Junction Airport is easy, with one car park adjacent to the terminal. Stay for 30 minutes free of charge, then pay just USD$1 per 30 minutes thereafter. You'll pay no more than USD$10 a day.
In the city, parking is easy to find and reasonably priced. Most car parks in downtown are located on Colorado Avenue and Rood Avenue, with metered parks starting at a rate of USD$.25 for 30 minutes. Parking is free on weekends and after 4pm on weekdays