Grand Forks, North Dakota is the third largest urban area in the state, and has a smaller twin city in East Grand Forks which sits directly across the Red River in Minnesota. The flat and fertile land on which it sits makes the region strong in agriculture, but the city itself is growing to include many different facets to its economy and is increasingly equipped to entertain and delight visitors. It is home to the University of North Dakota, which brings with it not just college sport but a lot of culture and creativity.
Grand Forks is a great starting place for trips to the northern states and the midwest - it is very central to the northern edge of the country. With a cheap rental car you can easily reach Bismarck, Minneapolis, Sioux Falls and the border with Canada. It's also less than a day's drive to Chicago.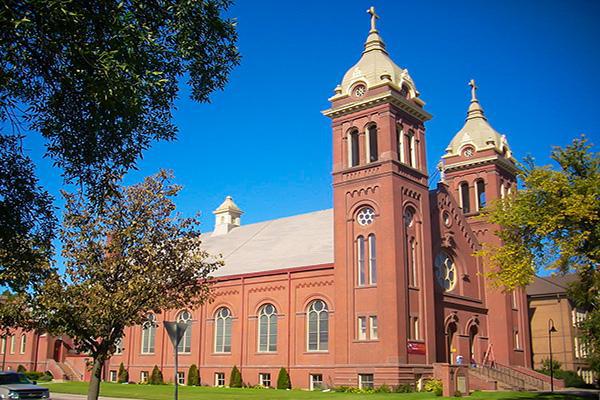 Hiring a cheap rental car in Grand Forks with Airport Rentals
Make renting a car hire at Grand Forks Airport a quick and easy task when you use Airport Rentals for all your car hire needs. Simply type in your travel dates to generate a list of rental cars available for pick up on your arrival date. Our sophisticated search engine will gather top rental deals available across multiple brands and present them on one easy-to-read page for easy comparison.
Use handy search filters to refine your search by favourite brand, transmission type, size and more until you find the ideal rental vehicle for your trip to Grand Forks. When you've narrowed your options down to one, complete your selection and get instant confirmation by adding in a few booking details.
If you have any questions throughout the process, our customer service team is just a phone call away. You can also make changes or update your booking using the handy online reservation system.
Guide to Grand Forks Airport
Allegiant Air and Delta fly from Grand Forks International Airport to a handful of destinations in the contiguous United States. Although it is designated an international airport and has customs facilities available, there are currently no flights to or from Canada or any other countries scheduled for regular service. Inside the terminal is the Red River Valley Grill and Market which offers travellers food and coffee along with magazines and other small items. There is also free WiFi available throughout.
There are car rental counters in the terminal for a few of the city's rental suppliers.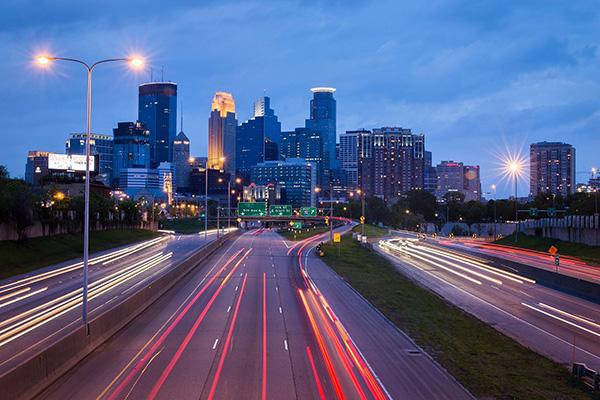 Guide to driving a car hire in Grand Forks
Getting from the airport to downtown Grand Forks
From the airport to central Grand Forks is a distance of just 8 miles, and the drive should take around 15 minutes. Leave the terminal on Airport Drive. From there, turn left onto US-2/Gateway Drive and continue for several miles. Veer right onto N 4th Street which will take you into the centre of Grand Forks.
Tips for driving a rental car in Grand Forks
Driving in the United States is not a uniform experience - different states and regions may have varied laws and road conditions. These are a few things to keep in mind for visitors who are new to the country or the area.
● North Dakota in winter is very snowy and cold. Read our winter driving tips and take all precautions you need to stay warm and safe.
● North Dakota has a lot of deer. Watch out for them on the roads, particularly at dawn and dusk in fall/autumn.
● North Dakota is in two different time zones. If you are heading east, take note of where Mountain Daylight Time begins and adjust your timepieces accordingly.
● The highest speed limit in North Dakota is 75 miles per hour on the interstates. It reduces to 70 mph on other four-lane divided paved highways, and there are lower limits for other grades of road, so keep an eye on the signs. Residential areas generally have a limit of 20-25 mph.
● The blood alcohol concentration limit for drivers in North Dakota is 0.08%. It is always a good idea to abstain from drinking entirely before driving.
Parking at the airport and around Grand Forks
There are three parking lots at the airport, called Lots A, B and C. The first 30 minutes are free, and there is a cost of USD$1 per half hour after that. Lot A has a daily maximum rate of USD$10, while the other two have a daily maximum rate of USD$8.
Downtown, you will find plenty of parking available in parking ramps and surface lots at a small charge, and outside of the city centre it is even easier to find places to leave your vehicle. There is free parking in many lots after 6pm and on the weekends.