Detroit is a down-to-earth destination, a city rising from decades of decline to become something raw, energetic and exciting. The rejuvenated downtown area has plenty to offer any visitor, replete with historic buildings, a huge theatre district and a bustling riverbank. Lakes on either side provide great water-based activities. A city built on the motor industry, it is a great place to rent a cheap car and explore by road.
Detroit is also well-placed as a road trip origin point, close to the delights of the Great Lakes region. It's a hop across the border into Canada, and a short drive to Chicago, Cleveland, or Indianapolis. Much of the eastern seaboard is also within a day or two of driving from Detroit.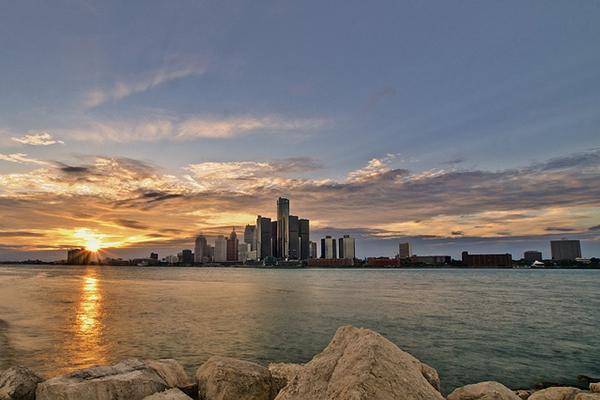 Hiring the best Detroit Metro airport car rental with Airport Rentals
Searching all over the internet for an affordable and ideal vehicle to rent is no longer necessary thanks to Airport Rentals. Bringing together a huge range of rental car suppliers in airports and cities all over the world, our simple search and booking engine takes the stress out of finding your wheels. Just enter a few travel details, sit back and wait for a list of what's on offer.
Airport Rentals also makes it easy to compare the options and narrow them down to find the perfect car rental. The cheapest vehicles are at the top, to help you spot a bargain. Filter the results by vehicle type, passenger capacity, brand and more to hunt down the one that will work best for your plans.
Questions or issues? There is help at hand! The friendly and knowledgeable Airport Rentals team can guide you through the process and take bookings over the phone. They are available 24/7.
Guide to Detroit Metro Airport
Officially named Detroit Metropolitan Wayne County Airport, the "DTW" is a major international airport and has two terminals: Edward H McNamara Terminal for Delta and their partnering airlines, and the less-imaginatively-named and smaller North Terminal for other airlines. Both have plentiful shops and dining options from cafes to fast food to steakhouses, and free WiFi throughout.
Shuttles to the rental car facilities can be found at each terminal's Ground Transportation Center.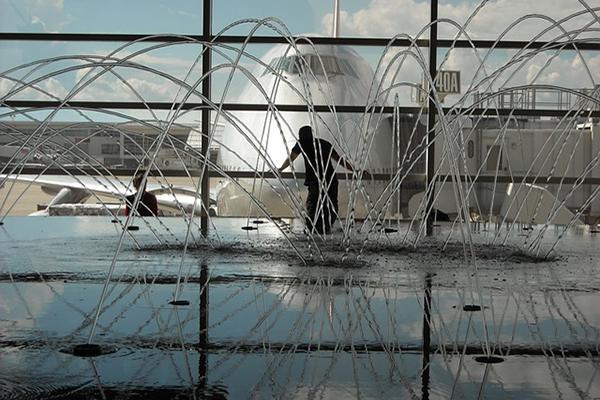 Guide to driving a car hire in Detroit
Getting from the airport to downtown Detroit
The airport is 23 miles from downtown Detroit, and the drive should take 30-45 minutes. Upon leaving the airport, join the I-94 heading east. Exit right onto John C Lodge Freeway, then onto W Larned Street as it tunnels underneath the Cobo Center. Turn left onto Woodward Ave after the Guardian Building and you are in the central city.
Driving tips for Detroit rental car
Those new to the US or to Detroit and the state of Michigan might need to take note of these pointers for driving in the region:
● As in the rest of North America and much of the world, traffic drives on the right.
● Michigan is a winter wonderland during the colder months. Read our winter road trip tips and stay safe!
● In the more rural areas of the state, keep a sharp eye out for animals like deer on the road.
● Michigan speed limits range from a maximum of 75 miles per hour on interstates to 25 mph in residential areas. Pay attention to the posted signs.
● It is illegal to drive in Michigan with a blood alcohol concentration of more than 0.08%. Avoid drinking before driving.
Parking at the airport and around Detroit
The McNamara Parking Deck and "Big Blue Deck" at the North Terminal offer short and long term parking at Detroit Metro Airport. Rates start at USD$4 for half an hour, with hourly rates up to USD$20 for short term parking of 4-5 hours, and it costs USD$23 per day in the McNamara Deck or USD$13 per day in the Big Blue Deck for longer term parking. There is a Green surface lot with a flat daily rate of USD$11 per day, and a cell phone waiting lot.
Detroit was built for cars, and there are plenty of parking garages and other spots to leave your wheels while you visit. On-street parking meters mostly operate on a "pay by plate" system, which utilises a mobile app as well as the traditional cash or card payment. Parking lots and garages will likely cost around USD$5 per hour or up to USD$20 per day.