Rent a car in Denver to discover the Mile High City in Colorado! This sprawling metropolis has a lot to offer with a vibrant downtown, thriving cultural scene, and the wonderland of the Rocky Mountains right on its doorstep.
Hosting a diverse population of nearly 3 million, Denver has something for everyone. With a variety of amusement parks, music venues, sports teams, museums and more, entertainment is around every corner. Visit one of the Old West attractions and the Denver Union Station to add a touch of history to your tour, and then round out your day by indulging in the city's modern craft beer scene. Just be sure to park your rental car for the evening and make use of the city's many ride sharing services.
The scenic mountain backdrop of the city calls out to the outdoor enthusiasts, particularly in the winter time when snow blankets the Rockies and the skiers flock to the many nearby resorts. There are at least six less than two hours away: Loveland, Echo Mountain, Eldora Mountain, Arapahoe, Winter Park Resort and Keystone Ski Resort. The beautiful villages of Vail, Aspen and Colorado Springs are also within a few hours' drive and well worth your time.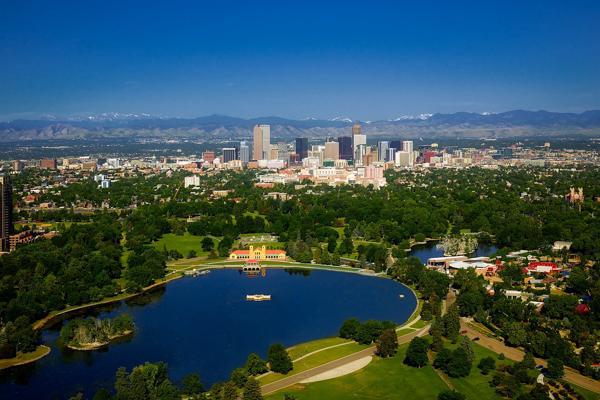 Booking a Denver car rental
Renting a car in Denver is a fantastic idea, as not only can you see the best this spread out city has to offer, but it will also let you explore the surrounding wonders of the beautiful state of Colorado.
Instead of scouring multiple websites to find the best car rental deal, simplify your search and use Airport Rentals to bring all relevant information onto one page. Compare leading brands by typing in your travel dates and clicking 'search cars' to generate a comprehensive search for available vehicles in Denver.
Each listing will present with its unique features, price and benefits of booking, and the cheapest vehicles will always be on top so you can easily spot the best car hire deal. Confirmation is easy, and every reservation comes with free perks. Plus, 24/7 customer service is available to assist you should you have any questions during the process.
A guide to Denver
Colorado's capital and most populous city, Denver is located inland on the High Plains at the foot of the Rocky Mountains. It's known as the Mile High City, due to its official elevation: exactly one mile (5280 feet or 1609.3 meters) above sea level. Its semi-arid continental climate means it experiences four distinct seasons, but its proximity to the mountains can see local weather turn on a dime.
Denver International Airport services the region and is located roughly 33 miles from the city centre.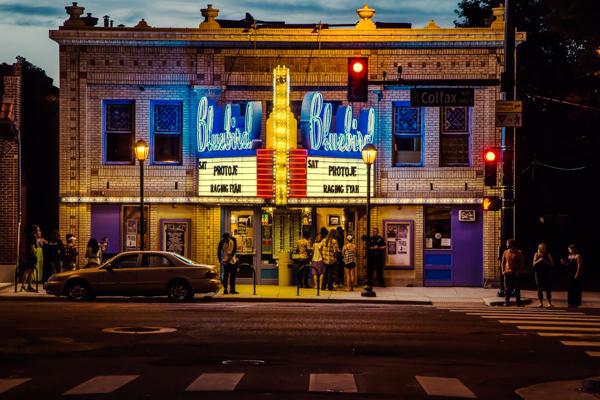 Guide to driving your car hire in Denver
Denver is a large city and is therefore subject to a few roadway quirks unique to anywhere else. Familiarise yourself with the local laws, directions and conventions to help you on your way.
Getting to the airport from Denver
Denver International Airport is roughly 25 miles east of downtown Denver, a drive that takes roughly 30 minutes. Make your way onto I-25 N from Speer Blvd and continue until exiting onto I-70 E/Limon. Keep left to stay on the I-70 E and then follow the signs for Pena Blvd/Denver International Airport.
Denver car hire driving tips
● Use a GPS or smartphone app to help you find your way around this big city. If you find yourself disoriented, remember the mountains are to the west.
● Be wary of wildlife on the roads outside of the city.
● The cooler months bring icy conditions, so read our winter driving tips to prepare.
● Should you head into the mountains, remember that vehicles travelling uphill have the right of way on narrow roads.
● Keep your rental car topped up with gas at all times in wilderness areas.
Parking your car hire in Denver
Finding parking in Denver follows the general rule of thumb of most cities: the closer you are to downtown, the tougher and more expensive it is to secure space - particularly during major events. With that being said, there are a variety of options throughout the city, including garages, surface lots and metered on-street parking (solar-powered). To assist in the effort, use local parking sites to help you find a space beforehand and always have appropriate payment options on hand. Pay close attention to time restrictions to avoid fines.