Discover the dazzling city of Dallas with a cheap rental car to take you to all the best sights.
This Texas city is a regional hub and known for its role in the growth of the oil industry. Dallas' busy skyline can be seen from miles away, showcasing modern skyscrapers such as Fountain Place and Reunion Tower. Among the tall buildings lie numerous museums, markets, eateries and expanding neighbourhoods waiting to be explored.
From Dallas, explore more of the Lone Star State with your car rental. Head down to Austin for non-stop live music and its food truck paradise. Or, plan an epic spring road trip to San Antonio or Houston.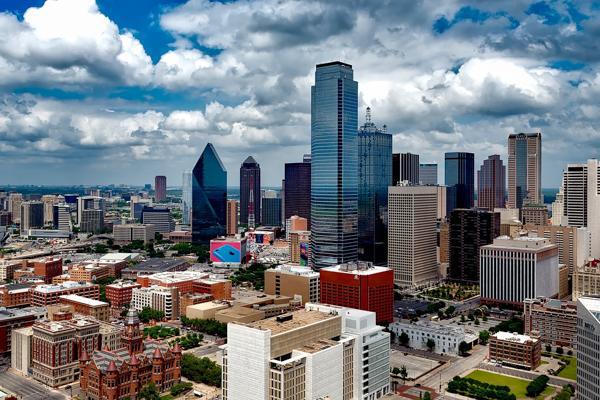 Hiring a rental car in Dallas
Get around Texas with ease by hiring a cheap rental car from Airport Rentals. Simply add your travel dates to our powerful search engine, and we'll sort out the rest. Our database will find the best car hire deals from available vendors in the area and present them on one user-friendly page. Click on your favourite rental car features such as car style and rental supplier to find your ideal vehicle even faster. Choose a deal from leading brands like Avis, Budget, Sixt and more, then book confidently on our secure site for added benefits at no extra cost. Booking with us will not only save you money and time but allow you to access free, exclusive benefits such as theft protection and breakdown assistance for extra assurance for your journey.
Our online reservation management system makes the whole process easy and efficient. And if you have questions along the way, you can reach out to our support team at any hour of the day.
City guide to Dallas
Hosting 1.3 million residents, Dallas is a web of major interstates and a hub for commercial business and international travel. Make a point to visit AT&T Stadium, home of the famous Dallas Cowboys and their star-studded cheerleaders. Just across the street is Six Flags Over Texas, a giant theme park filled with roller coasters and performances for all ages.
Dallas has two major airports in the region. Dallas Love Field Airport is 15 minutes from the city and supports only domestic flights. Dallas Fort Worth Airport is an international terminal serving over 60 million passengers per year and is roughly 30 minutes from downtown. Each provides rental car pick up and drop off options.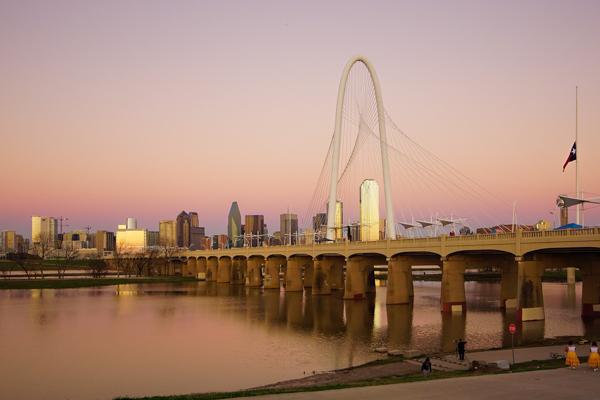 Rental car driving guide for Dallas
Driving your car hire from downtown Dallas to Dallas Love Field Airport (15 minutes)
● Head south, merging onto I-35E/US 77 and following this until exit 432A toward Inwood Road. Turn right on Inwood Road, then left onto Forest Park Road, followed by a right on Mockingbird Lane. Turn left onto Herb Kelleher Way to arrive at the terminal.
Driving your car hire from downtown Dallas to Dallas Fort Worth Airport (25 minutes)
● From the city, head west to merge onto I-35E to US-77, following signs for Fort Worth. Take exit 45A to continue on I-35E and keep left to follow signs for TX-114/DFW Airport to arrive at the terminal.
Driving tips for Dallas
Dallas roads can be intimidating with so many multi-laned, criss-crossing highways running around the city. Hire a GPS or use a smartphone app to save yourself from an overwhelming situation.
Texas rules of the road
● The speed limit is typically 70 mph on the highways, yet some Texan roads can go as high as 85 mph. Drive with care!
● Mobile phone use laws vary from city to city. Always use a hands-free device to avoid major fines.
● Buckle up or expect a $200 ticket for not wearing your seatbelt.
● Right turns at red lights are permitted, unless stated otherwise.
● For more tips, read our USA driving guide.
Parking your car hire in downtown Dallas
Find parking options everywhere you drive in downtown Dallas. On-street spaces are metered from 7 am to 6 pm, every day with time restrictions from two to four hours. Rates are typically between USD$1-$2 per hour depending on the area. Parking garages are dotted around major buildings, museums and theatres.