A mixture of 19th century architecture and modern buildings create the skyline of Dallas, while the lush green parks scattered in between keep it looking fresh and natural. The fourth most populous metropolitan area in America, Dallas is a city of pop culture and historical significance. Peruse museums, galleries, historic sites, science centers and more as you experience the incredible atmosphere of Dallas.
The city and surrounding area is perfect for exploring, and there's no better way to see Texas than by renting a car in Dallas.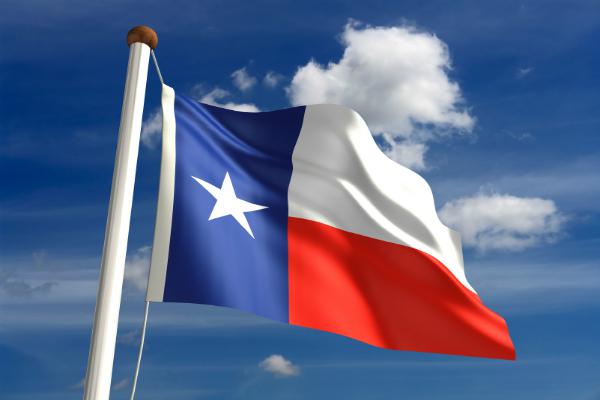 Begin your adventure in Dallas by booking a car rental with Airport Rentals
Book your cheap rental car in Dallas with Airport Rentals to save time and money. We work with an extensive range of suppliers to bring you the best vehicle hire deals across the board. Find and compare all your options in one spot, and secure your rental in just a few minutes.
Select your travel dates, hit 'search', and view all the great vehicles available to you, presented lowest price first. Too many great options? Our handy filters allow you to favour vehicles by car type, transmission, brand, group size and more.
Ready to book? Confirm securely online with no additional fees, and tick one more thing off your holiday to-do list.
A short guide to Dallas Love Field Airport
Touch down in Dallas from Houston, Atlanta, or Chicago and rest up before beginning your southern adventure. Let the children have a break in the Kids' Play Area while you sip a coffee from one of the many cafes. Check up on social media with free WiFi, or have a wander through the airport Art Gallery. When you're ready to hit the road, pick up your rental car keys from the kiosks located next to the baggage claim.
Driving your car hire in Dallas
There are four US Interstates which converge on Dallas - a junction known as the High Five Interchange - which can be a challenge to navigate. Give it a day or two of maneuvering around this mostly flat city, and you'll be driving like a local in no time.
To and from Dallas Love Field Airport
Getting from Dallas Love Field Airport to the city is pretty straightforward, but be aware of the Dallas North Tollway which will cost you a few dollars. The airport is located seven miles northwest of Dallas' CBD, and a 15-minute drive to town. Head out onto Herb Kelleher Way, right onto W Mockingbird Ln to avoid the toll, and follow the signs towards the city. Alternatively, jump on a bus from the airport, or hail a taxi to pick up your rental car from town.
Handy tips for driving your car rental in Dallas
It's important to know the road rules before driving in a new place. Take note of these helpful tips, and check out our USA driving guide for more information.
● Turning right on a red light is permitted, unless otherwise stated.
● Get familiar with your hired car and its features before heading out.
● If driving in the countryside, keep an eye out for wandering animals.
● On the Interstate, keep a safe distance between you and the vehicle in front, and watch your speed.
● Read more on the toll roads in North America in our useful guide.
Planning a road trip? Visit our guide to USA driving distances to get a feel for how long your journey might take.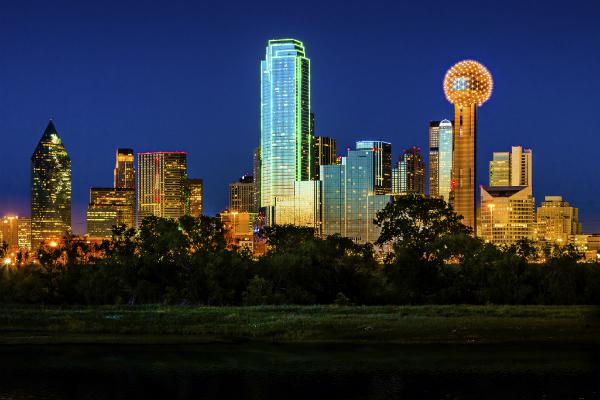 Where to park - at the airport and in the city
Dallas Love Field Airport has three parking options available, all of which are located just outside the main terminal. Short-term parking begins at $4 per hour, and long-term begins at $3 an hour. Valet parking is also offered, beginning at $8 per hour.
In Dallas, there are plenty of parking spots in the downtown area, including parking garages, open-air parking lots and on-street parking. Pay for your parking using the conventional cash or card methods, or the recently added Parkmobile option. Always be aware of time restrictions before leaving your hired car.