The seaside city of Corpus Christi is almost perpetually sunny, close to some fabulous nature and beach attractions, and has a fun holiday atmosphere particularly during peak times such as spring break. The glistening waters of the Gulf of Mexico draw many to the area, and the delights of this small but convivial city keep them coming back for more.
With a car hire from Corpus Christi, you can head out to explore more of Texas and the United States beyond. Pop into San Antonio (and visit the nearby amusement park) on the way out to other Texan metropolises such as Dallas and Houston, or skirt the Gulf and you'll soon come across stately Southern cities like New Orleans. The possibilities are plenty - so find your rental car deal, pack up some road trip essentials, make your driving playlist and hit the highways of the Lone Star State!
Image: Mglsndst1993 (Own work), CC-BY-SA-3.0, via Wikimedia Commons
Book the best Corpus Christi car rental
It's simple to find, compare and book the ideal rental car for your Corpus Christi adventure when you make use of Airport Rentals' search engine. It will take your travel dates and show you a list of rental vehicles available from a variety of trusted suppliers, covering everything you might need: big SUVs, small and cheap fuel-efficient hatchbacks, long and short-term hire, even vans for moving a big group. From the extensive list, all conveniently displayed with information readily available for comparisons, you can filter for your preferences and pinpoint the rental that suits you.
Booking on our secure site is a smooth and easy process, and our low rates mean you are getting a bargain on your car hire. Should you have any questions or concerns throughout the entire process from search to booking to pick up, you can get in touch with our friendly team of consultants, who are available on the phone lines 24/7.
A guide to Corpus Christi
Corpus Christi is a mid-sized city, the county seat of Nueces County and founded in 1839 as a trading post between American and Mexican armies. It was a significant site in the Civil War and is now a busy port and home to a Naval Air Station. The climate is classified as humid subtropical, and the city experiences long, hot summers and short, very mild winters. August brings very high temperatures.
Corpus Christi Airport (CRP) is the closest airport, a small facility which connects the city through to bigger nearby travel hubs. In the past, it has had international flights to Mexico.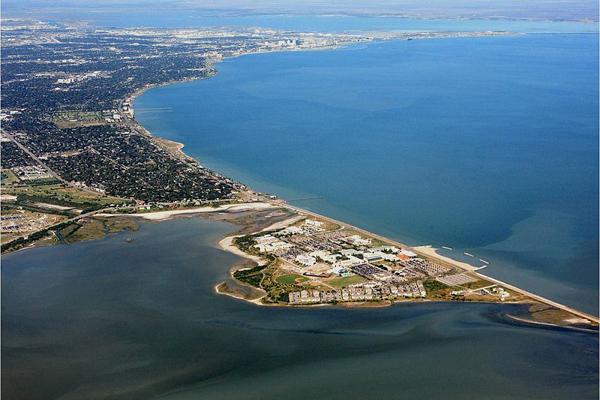 Guide to driving a rental car in Corpus Christi
Getting to the airport from Corpus Christi
Should you need to go to the airport in your rental car, head out on Interstate Highway 37 N and take Exit 4A onto TX-358 E. Veer off onto TX-44 W, and then turn left onto International Drive for the airport.
Corpus Christi car hire driving tips
● If it's your first time driving in the United States, Texas with its wide open spaces is a good place to start! Remember to always drive on the right.
● Texas has some of the highest speed limits in the country - some stretches of highway allow 85 miles per hour. Drive defensively at high speeds.
● Parts of the state are very remote and very hot in the summer. Always carry plenty of water for the car's radiator and the human occupants too, in case of a breakdown.
● The border with Mexico is not far from Corpus Christi. If you wish to cross, first check the terms and conditions of your rental.
● Don't drink and drive - the blood alcohol concentration limit for drivers is 0.08%.
Parking in Corpus Christi
On-street metered parking as well as private and city-owned lots and garages provide plenty of parking options around Corpus Christi, generally costing a few USD dollars per hour. There is a "Park CC" app available to download which allows users to pay without coins or cards.
For parking at the beaches of Corpus Christi, visitors can buy beach parking permits at USD$12 for a calendar year. These are available at many convenience stores, sports stores and Walmarts around the city.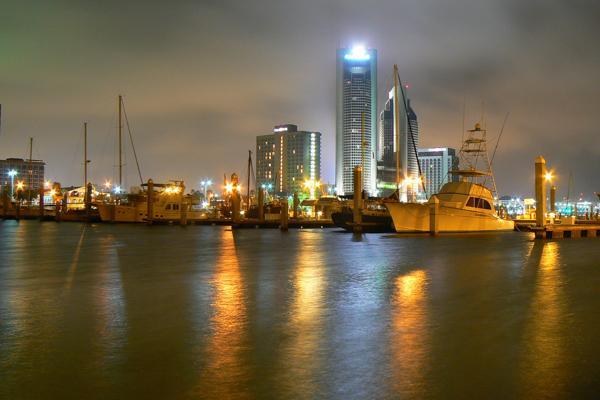 Image: Terry Ross (Own work), CC-BY-SA-2.0, via Flickr