Columbia, the capital city of South Carolina in the Midland region of the Palmetto state, is a great city to explore by rental car. Big city fun combines with nature, as the flowing waters of the Saluda, Broad, and Congaree rivers host perfect trails along their banks. Historical landmarks like the Robert Mills House permeate centuries-old history into Columbia, while a buzzing food and retail scene enhance the modern-day freshness of the city, and a diverse collection of annual events fill in the region's extra-curricular calendar.
Sitting in the heart of South Carolina, Columbia is the perfect place to set off on a rental car road trip. Just over an hour east of the city at the intersection of I-95 and I-20 is the All-American city of Florence, while a little further southeast brings you to the beachfront town of Myrtle Beach. On the coast, make your way further south to the cobblestone streets of friendly Charleston.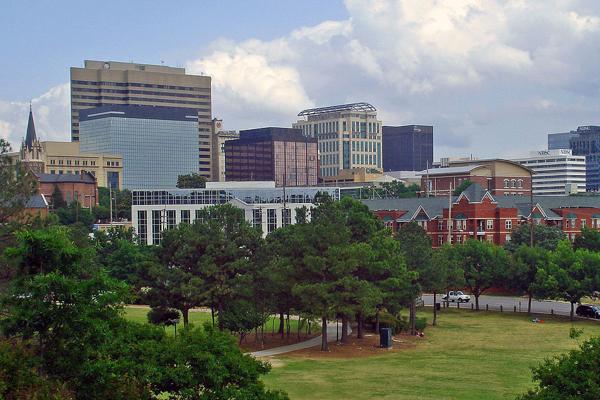 Image: Akhenaton06 (Own work), CC-BY-SA-3.0, via Wikimedia Commons
Affordable Columbia car rentals with Airport Rentals
Compare the best rental deals on car hire in Columbia with Airport Rentals. In a few clicks of the mouse, you can consider a large selection of car styles, sizes, and costs to find the ideal rental for your travel needs. Simply type in your travel dates to generate a list of vehicles from economy cars to luxury vehicles and everything in between. Each listing is outlined with a detailed description of specs, location, rental supplier, cost, and more so there are no surprises, and you can book with ease.
Once you've made your decision, reserve your rental and consider a handy add-on like an infant car seat on our Extra Items page. Most rentals have instant confirmation, and changes can easily be made using our handy online reservation management system. For additional convenience, our knowledgeable customer care team is available to you 24 hours a day, seven days a week.
Guide to Columbia
The primary city of the Midlands area of South Carolina, Columbia is the state's second-largest city and partially extends into neighbouring Lexington County. The city is home to the University of South Carolina and is the site of Fort Jackson, the largest installation for basic combat training in the US. It is situated at the fall line of the Congaree River formed by the confluence of the Broad and Saluda Rivers. The city has four seasons with mild winters, early springs, hot and humid summers, and warm autumns.
Located five miles southwest of Columbia, Columbia Metropolitan Airport primarily serves the Midlands area of South Carolina and Columbia with non-stop flights to eight major US cities.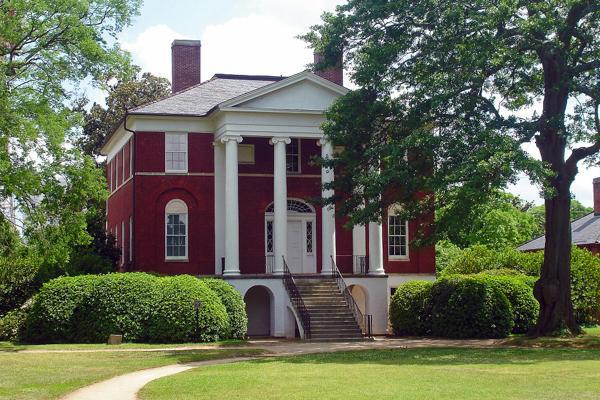 Image: Akhenaton06 (Own work), CC-BY-SA-3.0, via Wikimedia Commons
Guide to driving your car hire in Columbia
Getting from downtown Columbia to the airport
If departing from Columbia Metropolitan Airport, exit onto Blossom Street (Route 321/Route 176) and merge onto Airport Boulevard/Edmund Highway before taking the exit right onto John N. Hardee Expressway.
Columbia car hire driving tips
If you've never driven in Columbia, the roadways can be difficult to navigate so if possible, plan your route in advance and use a GPS or other mobile application.
● Keep an eye out for wildlife crossing both rural and residential roads.
● Watch for blown tire debris from semi-trucks left on highways.
● A green light on a ramp-meter signal means you are free to merge onto the freeway.
● If you plan to visit Greenville or Hilton Head Island, note that Interstate 185 (Southern Connector) and US 278 (Cross Island Parkway) are toll roads. Carry cash for toll payments or ask your rental agent about obtaining a Palmetto Pass tag.
Parking your car hire in Columbia
There are thousands of places to park your hired car in Columbia including on-street metered parking, parking garages, and surface lots.