Home of the majestic Rocky Mountains, Colorado is an adventurer's dream. The second largest city in the state, Colorado Springs has a pleasant climate and stunning natural beauty. The city attracts visitors from all over the world, and it's easy to see why. Climb up mountains and let the view from the peaks take your breath away, or wander through the city streets under beautiful blue skies.
Whether you're flying in direct from another country, or stopping by on a United States road trip, the perfect way to experience this bustling city and the dazzling surrounds is by hiring a car in Colorado Springs.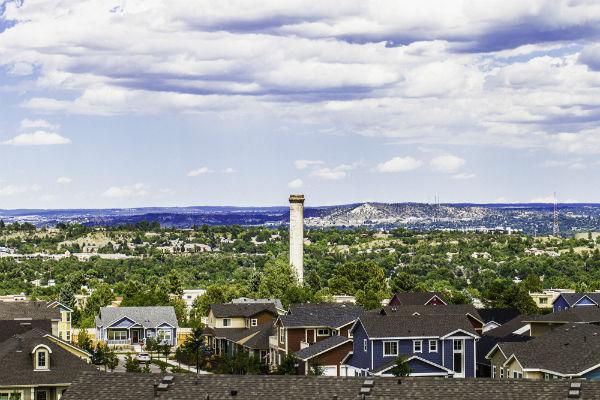 Hire a car in Colorado Springs with Airport Rentals
Airport Rentals has direct and immediate access to an extensive network of car rental suppliers, which allows us to bring you the lowest prices on vehicles across the board. Compare by brand, style and price all in one place.
Enter a few simple travel details, and hit 'search'. Choose between luxurious SUVs, vans for your family, or compact cars by narrowing your options with easy-to-use filters. With just a few clicks, book securely online and pay zero booking fees. It's that easy!
A quick guide to Colorado Springs Airport
Touch down at Colorado Springs Airport from major American travel hubs, such as Los Angeles or Chicago, and take a breather in the comfortable terminal before heading on your way. With a family care room, chapel, technology charging points, several cafes, free WiFi, and even a massage therapist, you'll find all of the essentials after a flight, plus a little extra. Pick up your keys from the rental car kiosks by the baggage claim, and get ready for a fantastic road trip.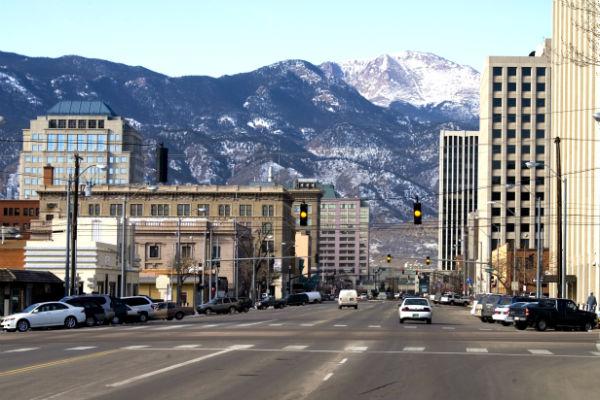 Driving in Colorado Springs
There are several main highways heading into Colorado Springs and many travellers come and go every day. Avoid driving at peak hours in the morning and late afternoon. Watch out for the occasional pothole on the city streets, and remember to comply with the road rules.
Driving from Colorado Springs Airport to the city
Colorado Springs Airport is located just 10 miles east of the CBD, and will take around 18 minutes to drive there and vice versa. Head out from the airport on Milton E. Proby Pkwy onto S Academy Blvd, take a right onto the I-25 and follow the signs to the city. Alternatively, hop on a bus or hail a taxi, and pick up your keys in the city.
Tips for driving in Colorado Springs
● Motorists drive on the right-hand side of the road.
● At a four-way-stop, every vehicle must stop, and the motorists move on in the order they arrived in. If two cars arrive at the same time, drivers should give way to the right. A driver who is turning should give way to those going straight.
● You may turn right on a red at the traffic lights, unless otherwise stated.
● If driving in the Rocky Mountains, watch out for wildlife on the road.
● When visiting in the winter, give snowplows plenty of room, and remember to give yourself extra time to carefully stop on slippery roads.
Check out our USA driving guide for more information and use our guide to USA driving distances to get an idea of how long your road trips might take.
Where to park - at the airport and in the city
The Colorado Springs Airport provides both short- and long-term parking. Short-term parking is located just outside the terminal, and begins at $1 an hour, with a max of $8 per day. In the long-term car park just off the main airport road, expect to pay a flat rate of $14 per day, for up to two days. If you wish to stay longer than 48 hours, it's $4 per hour.
In Colorado Springs, there are over 8,000 car parks so you won't be stuck for choice. These are a mixture of metered parks and car parking lots. The average cost of one hour's parking is $0.75, and parking lots have a daily maximum of $6.75. After around 3pm and on weekends, parking costs can be bumped up to $1 per hour, so be aware of the change.