Often mentioned in close association to adjacent city Bryan, College Station is centred around the Texas A&M University and located in the densely populated "Texas Triangle" between Houston, Austin and Dallas. The walkable downtown areas of College Station and Bryan make it a great place to visit, removed from the big and bustling cities nearby but with plenty to do and see. Pick up a car rental here, and the delights of Texas are well within reach!
Along with the aforementioned trio of big Texan centres, in a day you could reach New Orleans, Corpus Christi, Oklahoma City or one of many other great destinations. The coastline of the Gulf of Mexico is just a few hours away, and if you are planning a long-term rental, then the rest of the United States is truly your oyster from this southern-central location. Don't miss out on the fantastic Six Flags San Antonio while you're in the area - it's listed in our top US amusement parks for families.
Image: Ed Schipul (Own work), CC-BY-SA-2.0, via Flickr
Find and book College Station car hire deals
You can search out the best car rental at the right price with Airport Rentals. Rather than scouring the web for deals, enter your details here and be presented with a list that covers a wide range of vehicles and suppliers - all at low prices thanks to our international bulk buying power. The results are arranged with the cheapest at the top, so it's easy to spot a bargain. Filters allow you to narrow down the many options according to preferences for transmission, vehicle type, brand and more, pinpointing the ideal vehicle for you - whether that's a big luxury car or a small, economical hatchback.
Once you have found the right rental car, it's simple to book it in and add any extras necessary on our secure site. Should you have any questions or run into any confusion at any point in the process, give us a call. We have a team of friendly, knowledgeable rental consultants waiting to help you out 24 hours a day.
A guide to College Station
College Station is located in Brazos County, Texas. It was once a stop on the Houston and Texas Central Railway. While it can trace its heritage back to 1860, the city was not officially incorporated until 1938, and has grown exponentially since that time. It has one of the lowest unemployment rates in Texas, and the education sector is the biggest employer.
The climate in College Station is subtropical, with hot summers and temperate winters which rarely drop below freezing.
College Station Airport (CLL) is also commonly known as Easterwood Airport and offers scheduled services to Dallas and Houston.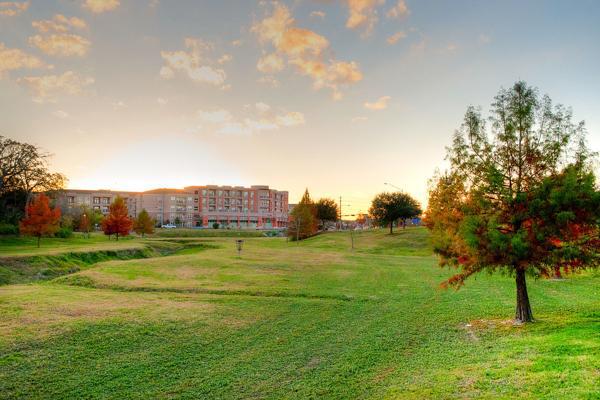 Image: Pmelton87 (Own work), CC-BY-SA-3.0, via Wikimedia Commons
A guide to driving a rental car in College Station
Getting from College Station to the airport
If you need to head to College Station Airport during your time there, drive southwest on University Drive and continue as it becomes Raymond Stotzer Parkway. Take the exit towards Turkey Creek Road/Easterwood Airport and follow signs to the terminal.
College Station car hire driving tips
● When driving in the USA, remember to always stay on the right-hand side of the road.
● Texas gets hot in the summertime. Ensure you have water in the car for both the passengers and the radiator, in case of a breakdown or overheating situation.
● Texas road rules require that seatbelts or appropriate child restraints are worn at all times.
● There are some wide open spaces in the Lone Star State, particularly once you leave the "Texas Triangle". Plan regular breaks, stock up on fuel where you can and give plenty of room to the big trucks.
● The legal blood alcohol limit for driving is 0.08%.
Parking in College Station
You'll find metered on-street parking in downtown College Station. There are also parking lots around town, and on the university campus, so you should have no worries about finding a spot in which to leave your car rental while you explore.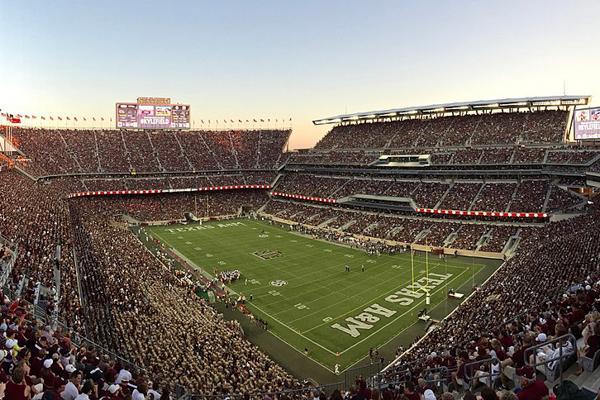 Image: Janreagan (Own work), CC-BY-SA-4.0, via Wikimedia Commons