Take a trip to Idaho's favourite lakeside town. Coeur d'Alene is a great place for outdoor activities, plus only a short drive away from multiple national forests. Enjoy this adventurous city with an airport rental car.
Situated on the north shore of Lake Coeur d'Alene at the mouth of Spokane River, this laid-back city is known for its water sports, hiking trails and local parks. Coeur d'Alene is home to over 50,000 residents and holds annual events fun for every age throughout the year. Summer is alive with fairs and lakeside activities including boat cruises, paddle boarding and jet skiing, as well as the more leisurely pursuits of fishing and golfing. The city is great in every season including winter with snow-capped peaks towering in the distance and magical holiday celebrations. Access a number of nearby national parks and travel at your own speed with your cheap car hire.
Explore further and cross into Washington in under 15 minutes, heading west to Spokane and onward to the Pacific coastline. Road trip east into Montana to visit the world renowned Glacier National Park via Kalispell or drive south to Boise, Idaho's capital city. Your options are limitless with a rental car.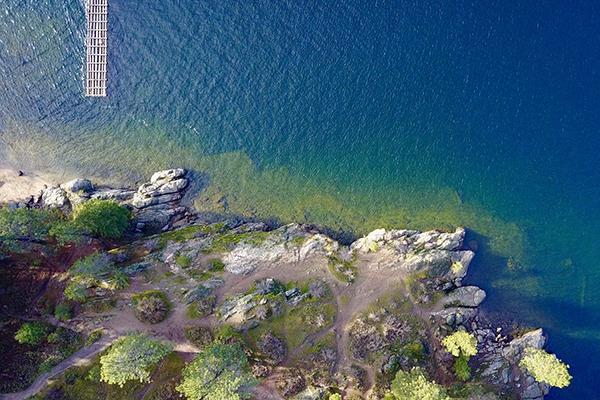 Hiring a rental car in Coeur d'Alene
Book your own set of wheels to make the most out of your trip to Coeur d'Alene, and save time and money when you book with Airport Rentals. Simply type in your trip details to generate a list of available vehicles at Coeur d'Alene Airport.
Compare car types, rental brands and more all on one handy page, and find exactly what you're looking for using our handy preference filters. Cruise the Idaho roadways in your preferred car whether that is an SUV, luxury vehicle or petrol-friendly compact. Complete your booking without the hassle of additional fees and feel free to reach out to our knowledgeable customer service team, available 24/7 should you need assistance.
Coeur d'Alene Airport (COE)
Coeur d'Alene Airport is a small county-owned facility serving the northwest region of the USA. It is conveniently located fourteen kilometres from the downtown area and offers guests basic amenities, car hire services, free parking and is a short distance from dining and accommodation options. WiFi is currently not available so it is best to ask your car hire provider for directions if needed. Hop on the complimentary shuttle to reach the car hire depot across the street.
If you are collecting a vehicle from downtown Coeur d'Alene, call a local taxi provider in the area.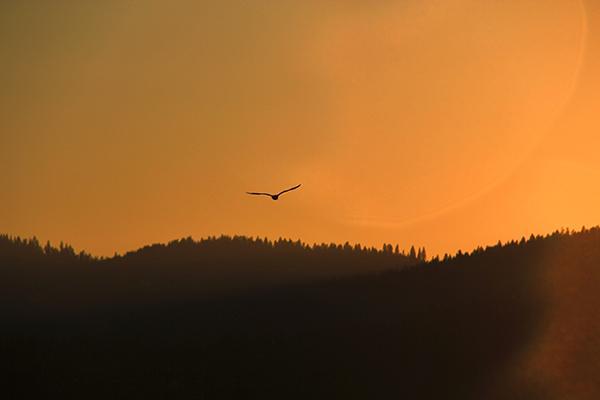 Driving tips for Coeur d'Alene
The city of Coeur d'Alene offers scenic drives, and traffic congestion is rare. Winter driving can pose a challenge with icy conditions and heavy snowfall. If you are visiting during this time, check the weather beforehand and prepare with warm clothes, food, water and a full tank of petrol.
Getting from the Coeur d'Alene Airport to downtown Coeur d'Alene
Arrive in the central business district of Coeur d'Alene in 20 minutes from the airport. Hop in your car hire taking Airport Road north to Wyoming Avenue, turn right and take another quick right onto Ramsey Road. Continue on this road as it turns into Northwest Boulevard, and then turn left onto Garden Avenue to arrive in the city centre.
Idaho Road Rules
● Visiting from overseas? Check out our USA driving guide to familiarise yourself with the local driving laws and conventions.
● Every passenger must buckle up.
● Right turns at red lights are allowed unless stated otherwise.
● Drivers must yield to pedestrians at crosswalks and intersections.
● Bring a roadmap in the car in case of lost GPS signal.
● Look out for livestock crossings when driving on country roads.
● Texting is illegal while driving.
Parking at Coeur d'Alene Airport and around town
Parking is free for guests and users of Coeur d'Alene Airport. Spaces are limited, but more parking lots are located nearby.
Parking is plentiful in town with 699 on-street spaces, plus five public lots in the downtown area. Parking on the street is free and limited to two hours. Public parking lots vary depending on the day and time, typically costing around USD$1-2 per hour.