Rent a car in Charleston to discover a city of antebellum beauty, famous Southern hospitality, and rich history. Winner of multiple tourist accolades including "America's Most Friendly City" by both Travel + Leisure and Conde Nast Traveler, its reputation precedes itself.
This port city has all the makings of a fabulous holiday: incredible dining, magnificent sightseeing, charming architecture, walkable streets and more. From plantations, beaches and brewery tours to museums, aquariums and parks, you could spend weeks exploring Charleston and barely scratch the surface. But you'll sure have fun trying!
Naturally, a region this rich in history will have whispers of hauntings. Take a spooky road trip in your rental car to discover them for yourself. Or, if you're just looking to mix up your Charleston tour with other nearby cities, head north to Myrtle Beach, south to Savannah, or all the way down to Florida with a visit to Jacksonville or Daytona Beach.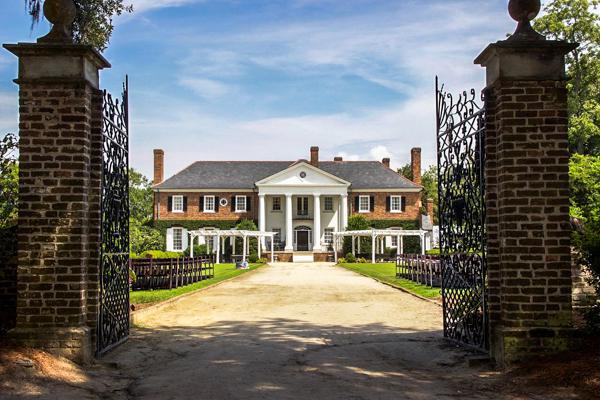 Booking a Charleston car rental
Compare a variety of rental car brands and deals on one simple page when you use Airport Rentals. Our sophisticated search engine draws on information from multiple websites to deliver the best offers available for Charleston car rental in real time.
Type in your travel dates to activate the search and watch as the options gather and order with the lowest priced vehicles at the top. You can simply select the most affordable vehicle, or tick filters to locate more specific features to suit your unique preferences. Whether you're after a fuel-efficient economy car or a spacious SUV, our selection of vehicles will serve your needs.
Once you've decided on a vehicle, proceed to the booking page to fill out a quick form. With our handy online reservation management system, you can confirm immediately or save the quote for a later date. Need a hand? Our knowledgeable and friendly customer service team is just a phone call away.
A guide to Charleston
Charleston's humid subtropical climate, cobblestone streets and pastel antebellum houses combine to lull you into a state of relaxation, primed for exploration and endless eating.
A Charleston car rental will help you make the most of your trip and hit some of the highlights. A horse-drawn carriage ride is a must-do, as is a visit to the Charleston Harbor and Fort Sumter for a history lesson in the Civil War. Make your way to the city's five distinct beach towns, each offering something unique and spectacular on a sunny day. And when you're in the South, you simply must tour at least one plantation and historic home. Walk through time as you take in the fascinating past of the oldest and largest city in South Carolina.
Charleston International Airport is just 12 miles from downtown Charleston.
Guide to driving in Charleston
Getting to the airport from Charleston
The drive between Charleston and Charleston International Airport takes roughly 20 minutes without any traffic. From the city, head onto I-26 W/US-17 N. This will continue onto I-26 W for a further 10 miles. Stay in one of the two right lanes which will bring you onto International Boulevard and to the airport.
Charleston car hire driving tips
● There are a lot of bridges in Charleston. Learn the local names to make following directions easier.
● Roads and bridges in Charleston are often referred to by more than one name, which can be confusing. For example, the US 17 has four different names depending on location: Savannah Highway when in West Ashley, The Crosstown on the way into Mount Pleasant, Johnnie Dodds Boulevard in Mount Pleasant, and 17North from Bowman Road to Myrtle Beach.
● The speed limit is 60-70 mph on highways and 30-40 mph in urban areas.
● Every occupant must wear a seatbelt.
● Hire a GPS or use a smartphone app to assist with navigation.
Parkingyour car hire in Charleston
Parking could not be simpler in downtown Charleston. Choose from either metered on-street parking with rates around USD$2 per hour or the various parking garages throughout the city which charge various rates.