Prepare for your visit to Iowa's second largest city by booking your Cedar Rapids car hire online so you can start planning all the things you'll do and see during your stay. Having your own set of wheels in Cedar Rapids is fitting, as it is known as the 'City of Five Seasons', which is something of a mantra of locals who believe that appreciating each day of the year is like having a whole extra season to enjoy. You will see the 'Five Seasons' icon, an intricate tree design, all over the city.
As well as enjoying your time in Cedar Rapids, you can take your own Fifth Season to strike out and visit nearby towns and cities with your rental. Take a day trip to the state capital of Des Moines to visit one of the wealthiest cities in the United States, or take a longer trip down south to the riverside city of St Louis to see the towering Gateway Arch. Or, drive directly east to Chicago, where you can begin America's most famous one-way road trip, Route 66.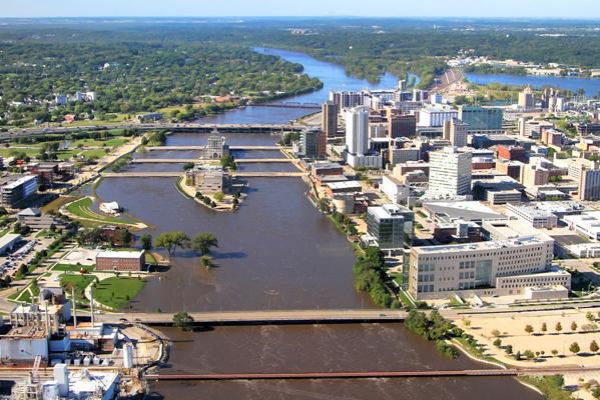 Image: Department of Defense (Modified)
Booking a car hire in Cedar Rapids with AirportRentals.com
Finding the perfect rental car at the right price in Cedar Rapids can be a bit of a chore when searching through multiple sites, hunting for a deal. Airport Rentals cuts out all the hard work on this time-consuming process by bringing all of that information together in one place where you can compare brands and rentals with a single search.
Simply enter your Cedar Rapids travel dates and hit 'search cars' to generate an up-to-date list of available rentals during your visit. Alternatively, uncheck the 'return to same location' box and enter your destination to organise a one-way hire. The results page is automatically listed with the most affordable vehicles at the top, and each car presents with its unique features and benefits so you can quickly compare your options. If you are looking for an automatic vehicle or something else feature specific, use the filters to narrow down the results to suit your needs.
When you're ready to finalise your vehicle, book with Airport Rentals to access benefits such as 24/7 customer support, instant confirmation, free cancellation, and an online reservation management system.
Introducing Cedar Rapids
Before it was 'The City of Five Seasons', Cedar Rapids was known as 'The Parlor City of Iowa' for its well presented public areas, suburbs and homes. It only adopted its new nickname after an advertising campaign to draw new residents came up with the idea of the fifth season, which struck a chord with the positive outlook of the locals.
Cedar Rapids Airport services the region and welcomed more than 1 million passengers through its doors in 2016.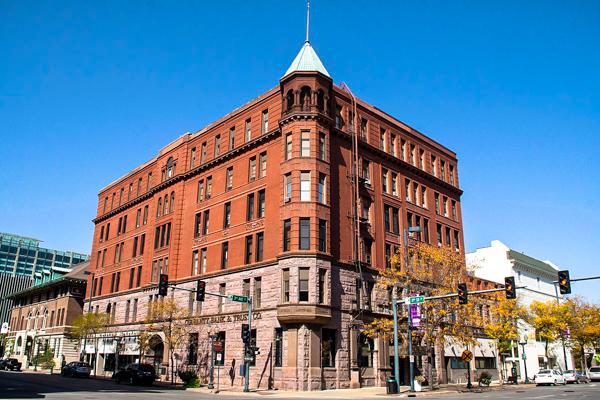 Image: ArtisticAbode (Modified), CC-BY-SA-3.0, via Flickr
Your driving guide to Cedar Rapids
Driving from the city centre to the Cedar Rapids Airport
The Cedar Rapids Airport - also known as the Eastern Iowa Airport - is just over 8 miles from the city centre, which will take roughly 15 minutes to drive. The most accessible route is to take the I-380 heading south out of the city, then turn off onto the Wright Brothers Boulevard W to arrive at the terminal.
Driving tips for Cedar Rapids and Iowa
Whether you're new to driving in the US or aren't sure about the local laws, it pays to learn a few tips on driving in Cedar Rapids before you pick up your car hire.
● You will drive on the right-hand side of the road in the US.
● Snowfall can be heavy and hazardous, so read our winter driving tips if visiting during the colder months.
● You can turn right on a red light if the road is clear.
● The speed limit on interstate highways in Iowa is 70 mph, and is usually 20 mph in business districts.
● The blood alcohol concentration limit is 0.08%. It's best not to drink at all before driving.
● You must never pass a school bus if its lights are blinking red.
Parking in Cedar Rapids
There are numerous on- and off-street parking options in Cedar Rapids. Parking meters are in force from 9am to 6pm, charging USD$1/h in the core downtown area, and 60 cents per hour in non-core areas. Off-street parking stalls are 75 cents per hour.