The second largest city in New York state behind the Big Apple is Buffalo, a city transforming itself from boring upstate urbanity to a vibrant, creative community with a welcoming warmth that protects against the northern chill. Start your car hire journey here, and you'll enjoy great nightlife, culture, history and parks before you head out.
The famous Niagara Falls is very close to Buffalo, and there you can cross the border into Canada. To the east lie the many delights of New England, including Boston, and if you follow the coast south from there, you'll find New York, Washington and the long sandy beaches of the east coast. Feeling adventurous? Make it a long-term rental and head west on a cross-country road trip! The possibilities are endless with a Buffalo car hire.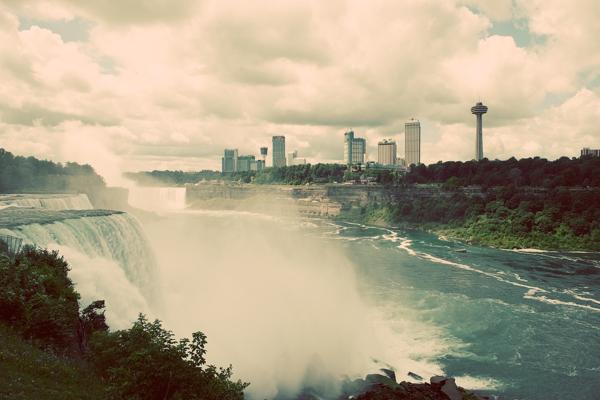 Get the best Buffalo vehicle rental
Your search for the perfect car rental in Buffalo need extend no further than Airport Rentals' simple and powerful search engine. Just enter your details and receive a list of results from multiple suppliers, so you can see and compare a whole spectrum of vehicles from big to small, luxury to low-cost, short to long-term rentals. Filter them down according to vehicle features and arrange by highest or lowest price to pinpoint the car that will work best for your plans and budget.
Low prices are our commitment, and our bulk buying power and negotiations bring you everyday great rates and special deals. Our site has an easy, secure booking process so you can lock in your rental once you have chosen it, and the service doesn't end there; there is a team of rental consultants available over the phone 24/7 to help with any questions or issues pre- or post-booking.
Guide to Buffalo
Located in New York's Erie County and set on Lake Erie, Buffalo is a gateway for travel and commerce between the US and Canada. It has been inhabited by the Iroquois and French settlers and has served as a centre for manufacturing. Now, the city's economy is largely based on service industries such as healthcare and higher education. It is noted for its many art galleries and underground music scene.
The climate of Buffalo is humid continental, with snowy winters and sunny, moderately hot summers.
Buffalo Airport (BUF) is officially called Buffalo-Niagara International Airport and is a busy place with fights serving mostly domestic destinations. The terminal has a range of restaurants and shops as well as complimentary WiFi.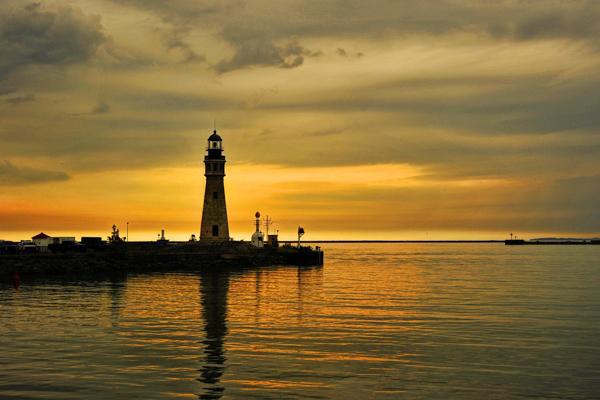 Guide to driving a rental car in Buffalo
Getting from Buffalo to the airport
If you are heading to the Buffalo Airport in your rental car, get on NY-33 from Pearl Street and continue on it as it becomes the Kensington Expressway. This will lead you directly to the airport.
Buffalo car hire driving tips
● In the United States, always drive on the right side of the road and overtake to the left.
● Buffalo and the surrounding region get very snowy in winter. Brush up on our tips for winter driving.
● If you are planning to cross into Canada, ensure you have your passport ready and no controlled substances in your vehicle. Crossings are likely to be tolled.
● In the more remote parts of upstate New York, keep an eye out for animals like deer on the road, particularly at dusk.
● Some highways in New York allow speeds of 65 miles per hour, although the default "State speed limit" for open roads is 55 mph.
Parking in Buffalo
Parking is at a premium in downtown Buffalo, so be prepared to pay for a space in a lot or garage! On-street parking is limited, and generally costs USD$1 per hour. Other facilities are more readily available but also a little more expensive.
The cost for parking at Buffalo Airport ranges from USD$1 per hour or USD$9 per day in the economy lot to USD$4 per hour or USD$23 per day in the short-term area.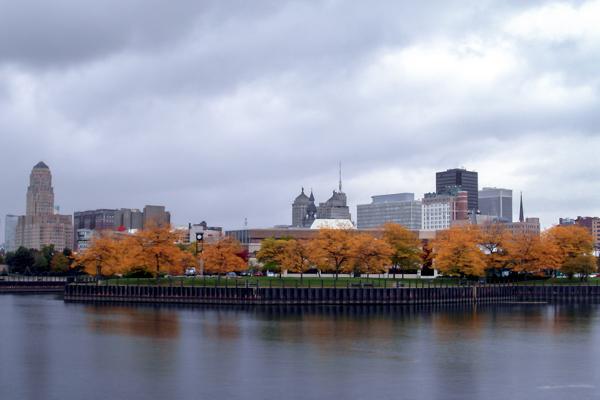 Image: Tom Bastin (Modified), CC-BY-2.0, via Flickr