Brownsville is a southern Texas delight, sprawled on the banks of the Rio Grande and its tributaries. It's a growing city, with Latin-style architecture and a vibrant atmosphere heavily influenced by the colourful culture and delicious cuisine of Mexico which lies just across the river. Visitors to Brownsville will find plenty to do, see, eat and drink, and enjoy the warm, dry climate of the famously beautiful Rio Grande Valley region.
The city is also very close to some more fantastic destinations. South Padre Island is a beautiful beach resort less than an hour's drive from Brownsville, and of course Mexico is minutes from downtown across the International Bridge border crossing. Within the United States, you could drive in a day to San Antonio, Houston, Austin or even New Orleans, all wonderful southern cities with a lot to offer any traveller.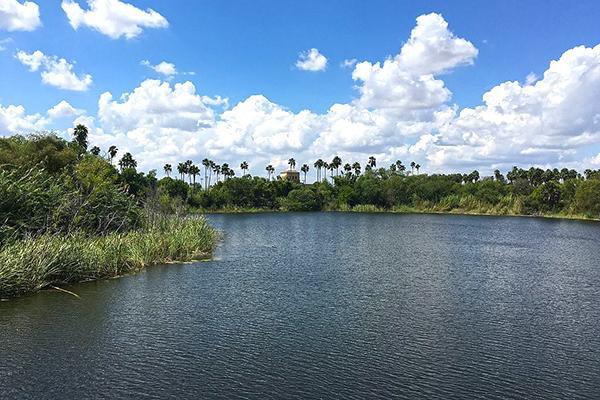 Image (modified): By De88 (Own work) CC BY-SA 4.0, via Wikimedia Commons
Get the best Brownsville Airport car hire
It's easy to find the perfect rental car for your Brownsville adventure with Airport Rentals. Our search engine quickly pulls available options from a database of many different rental suppliers both local and international, so you can browse and book without spending hours scouring different sites. All relevant information is listed right on the results page, making comparison a breeze.
Once you have your list of possible rental vehicles, you can narrow them down with filters for features like transmission type, vehicle type, brand and passenger numbers. From your personalised shortlist, pick and book the perfect car and be ready to drive away from Brownsville Airport to explore South Texas in no time.
If you have any questions or troubles during the search and booking process, there are humans you can talk to. The friendly Airport Rentals team is available by phone 24/7.
Guide to Brownsville Airport
Formally known as Brownsville South Padre Island International Airport, Brownsville's air hub is a small but busy place with regular scheduled flights to bigger Texan cities as well as general aviation activities. It has free WiFi, a gift shop and a café in its small terminal, and car hire counters near the baggage claim.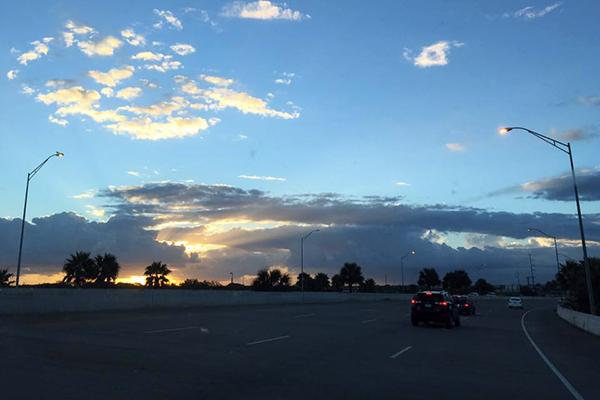 Image (modified): By De88 (Own work) CC BY-SA 4.0, via Wikimedia Commons
Guide to driving in Brownsville
Getting from the airport to downtown Brownsville
It's a short trip of less than six miles from the airport into the city, and should take around 20 minutes. Depart the airport on Minnesota Ave and turn right onto Norton Drive then left onto Morningside Road. Go right on Southmost Boulevard just before the McDonalds, and continue until the intersection with International Boulevard, where you should turn left and continue until turning right on E Washington Street, just before the Mexican border. The centre of town lies a few blocks down.
Tips for driving in Brownsville
Enjoy a safe and easy road trip with these helpful pointers for navigating the roads in Brownsville and surrounding areas!
● Many rental companies permit their vehicles to be taken into Mexico, and Brownsville is the place to do it! If you plan to cross the border, don't forget your passport, driver's licence, insurance documents and to take note of items and substances which are banned from being taken into either country.
● There are roads and border crossings in Texas which are tolled. It's a good idea to always have cash available to pay tolls.
● Texas has arid areas, and some long highways which pass through them. If you are crossing a desert, ensure you stock up with water for yourself and for the car's radiator.
● You may make a right turn at a red light if there is no sign specifically prohibiting it.
● One stretch of interstate in Texas has the very high speed limit of 85 miles per hour, and there are others with an 80 mph limit. If you are not driving as fast as the surrounding traffic, stick to the right-hand lanes.
Parking at the airport and around Brownsville
Long term parking is available at Brownsville Airport for a flat rate of USD$5 per day, in the long term lot. Short term parking costs USD$2 per hour, up to USD$6.50 daily.
In downtown Brownsville, you will find a combination of metered on-street parking and parking garages, both with low rates. Free parking is easy to find if you are willing to leave your car a few blocks from the CBD. Look for signs indicating time limits on parking spaces.