Book your Boulder car rental today to discover exactly why this town in Colorado has been named the happiest place in the United States. If that's not enough to entice you, Boulder has also been named as a 'Best Small City' by National Geographic, and as 'America's Foodiest City' by Bon Appetit. All of these accolades are closely tied to the area's great outdoors, as it is nestled in at the base of the Rocky Mountains and surrounded by recreation areas and lush landscapes. It also boasts no fewer than 24 breweries, numerous chic eateries, and the historic Pearl Street in the heart of town.
If you can manage to pull yourself away from the city itself, there are also a number of worthy nearby destinations that you can easily reach with your car hire from Boulder. It's only a 40-minute drive to Denver, which offers a surprising number of outdoor activities and adventures for a major city. From here, you can continue south to Colorado Springs to see the Garden of the Gods and the unmissable Red Rock Canyon. Or you can head north for one hour to reach Fort Collins, which is known for its historic town centre, and even more outdoor pursuits.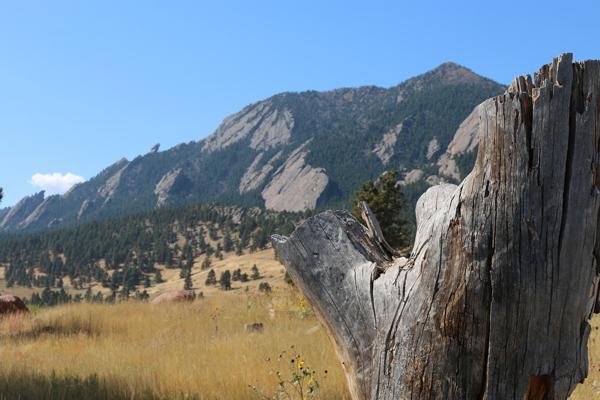 Booking a car hire in Boulder with AirportRentals.com
Boulder is a city of people who love to get out and explore, which is partly why there are numerous car rental companies in town. Instead of taking the time to approach each one for quotes on vehicles, you can save yourself the hassle by using Airport Rentals to run one simple search and bring all of their vehicles and quotes together in one place.
Simply enter your Boulder travel dates and hit 'search cars' to generate a list of available vehicles from leading hire brands in the city. These results are automatically in order with the best deals at the top so you can quickly reserve a cheap car hire in Boulder, or you can scroll through the options to find something that suits your specific wants and needs. Narrow your results by using the filters to target your preferences.
Once you're ready to book, confirm your vehicle with Airport Rentals, and you'll gain access to our online reservation management system, as well as 24/7 support should you have any questions.
Introducing Boulder
Boulder was originally a supply base for miners working in the mountains, and slowly got started as a town by people offering everything from food and tools to recreational activities for workers. The main campus for the University of Colorado opened in Boulder in 1877, which further established the spot as a growing city. Today, Boulder is still a student city and a base for those exploring the mountains.
While Boulder does offer a small municipal airport, the main gateway to the city for many people will be the large terminal at Denver Airport. This airport is the largest in the US by size and sees more than 61 million passengers every year, coming from places all over the country and world such as Atlanta, Orlando, Boston, and London.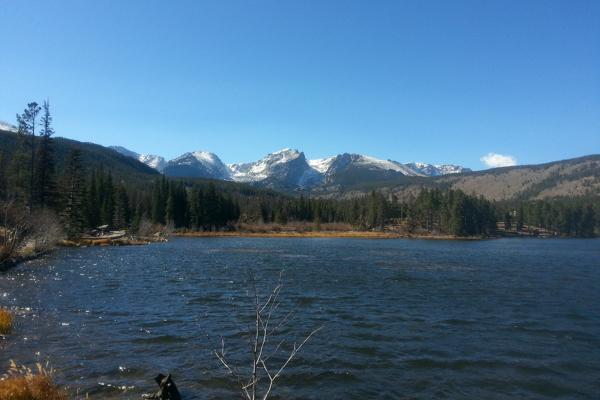 Your guide to driving a rental car in Boulder
Driving from Boulder to Denver Airport
The Denver International Airport is 45 miles from Boulder, so you'll need 45 minutes to an hour to make this drive. Leaving Boulder, take 28th Street south to join the Denver Boulder Turnpike (note that this is a toll road), and follow it for 15 minutes or so before turning left onto the Northwest Parkway. Follow this route for another 25 minutes then turn left onto Pena Boulevard to arrive at the terminal.
Tips for driving in Boulder
Prepare to pick up your Boulder car rental with a few quick tips on driving in the city.
● You will drive on the right-hand side of the road in the US.
● Read our tips on winter driving as Boulder receives a lot of snow.
● On narrow mountain roads, remember to give way to vehicles coming uphill.
● Be wary of wildlife such as deer on the roads outside of the city.
● Remember that you are permitted to turn right on a red light unless otherwise posted.
Parking in Boulder
There are both on-street parking stalls and garages in Boulder. On-street spots are free on Sundays, and are in operation from 9 am to 7 pm Monday through Saturday. Garages are free on weekends and typically cost USD$1.25 per hour for the first four hours.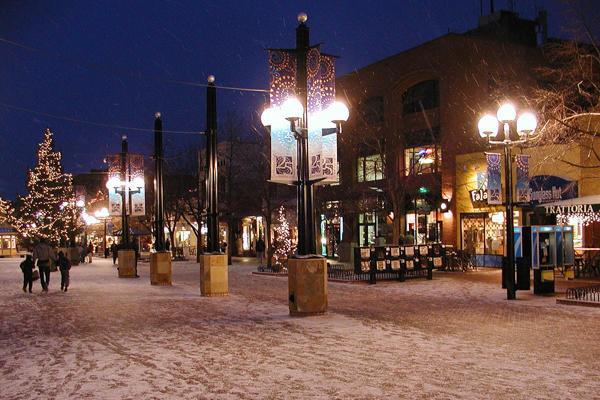 Image: Ken Kinder (Own work), CC-BY-SA-3.0, via Wikimedia Commons