Soak up a holiday in Florida's little east coast town, Boca Raton. This posh city is designed with Spanish influence and offers relaxing beaches and local parks. Secure a cheap rental car to cruise the city and visit popular nearby hot spots such as Miami, Fort Lauderdale and Key West.
Boca Raton, or simply Boca, is known for its beaches, golf courses, luxurious hotels and art culture. Relax on the Atlantic Ocean and don't miss the Gumbo Limbo Nature Center at Red Reef Park for your chance to see a butterfly garden and sea turtle sanctuary. Take a break from the sun to check out contemporary art at Boca Raton Museum of Art located in the city centre, then catch a concert or get in a little boutique shopping at Mizner Park. Glide between indoor and outdoor fun when you visit this Florida gem.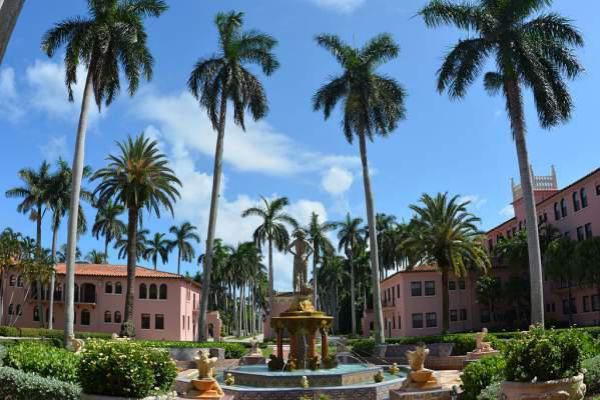 Image: Don Ramey Logan
From Boca, cruise along the coastline jumping from one beach to the next in your hired car. Visit colourful cities and then island hop all the way down the Florida Keys.
Hiring a cheap rental car in Boca Raton
Explore Florida with the convenience of your own wheels when you pre-book a rental car with Airport Rentals. Use our powerful search engine to discover the best car rental rates in seconds. Simply enter in your travel dates and preferred location to find a list of deals from multiple car hire companies. Compare vehicles from top brands such as Avis, Budget, Hertz and Sixt available for pick-up in downtown Boca Raton. Select from comfortable full size cars to fun-in-the-sun convertibles.
After finding the right rental car for your holiday, book securely with instant online confirmation and pay no additional fees for the convenience. Call us with questions any time, day or night.
Boca Raton Airport (BCT)
Boca Raton Airport is a small aviation center located minutes away from Boca Raton. Each year the airport averages over 60,000 operations for private charters, corporate travel and air taxi operations. The terminal offers conference rooms and basic amenities with two Fixed Based Operators who supply 24-hour service, gourmet catering, limousine service and more. Vending machines are available for a quick bite plus reliable WiFi to browse the internet.
Exit the terminal to find a taxi to take you to the car rental depot or use the air operator's shuttle service to make it to your destination.
Getting from the Boca Raton Airport to the city centre
Boca Raton Airport is just 3 kilometres from the city centre. To pick up your rental car from the depot, hop in a taxi or shuttle bus to make the 5 to 10 minute drive. Limousine and shuttle services are available through the Fixed Base Operators on-site at the airport.
A drive to the beach takes no more than 10 minutes from the airport via Spanish River Boulevard. Cruise along the coastline on A1A N Ocean Boulevard to visit a number of pristine beaches including Highland Beach, Fort Lauderdale and Miami's South Beach.
Boca Raton car hire driving tips
Time moves slower in southern Florida, don't rush and get to your destination safely in your rental car.
USA driving tips
● Every person in the vehicle must wear a seatbelt at all times.
● Right turns on red are allowed unless stated otherwise, treat it as a stop sign and only turn if there is no oncoming traffic.
● At a four-way stop, allow the driver first to the intersection to proceed first.
● If you are using your windshield wipers, headlights must be on.
● Keep change in the car for Florida tolls.
● Check out the USA driving guide for more tips on driving your rental car.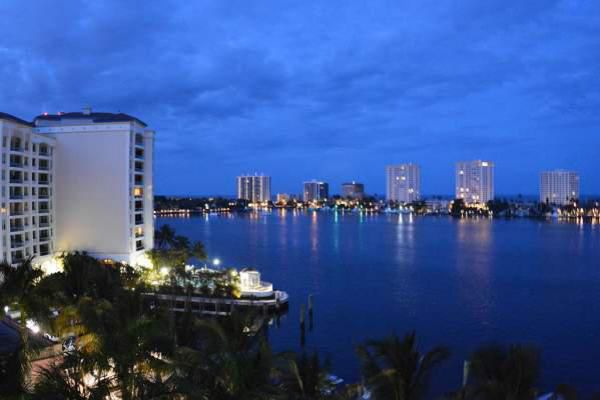 Image: Don Ramey Logan
Parking at the airport and in Boca Raton
Short-term and valet parking options are provided by the on-site Fixed Based Operators at Boca Raton Airport.
Most beaches, public parks, restaurants and shops in Boca Raton offer complimentary parking. In the city centre, find free on-street parking and make sure to abide by time-sensitive signs. Valet parking service is available at Mizner Park.