Bloomington is one of a pair: with its slightly smaller neighbouring twin city Normal, it makes up the Bloomington-Normal metropolitan area in central Illinois. Visitors to the cities will find lots to keep them occupied, particularly those who like a bit of history. It was once a stomping ground of Abraham Lincoln, and has heritage dating back before the arrival of European settlers to the occupancy of the native Kickapoo people.
Picking up a rental car at Bloomington Airport will put you in a good position to explore the Great Lakes region as well as the great attractions of the city itself. It's a short drive from Bloomington to Chicago or Indianapolis, a little farther to Detroit or Cleveland.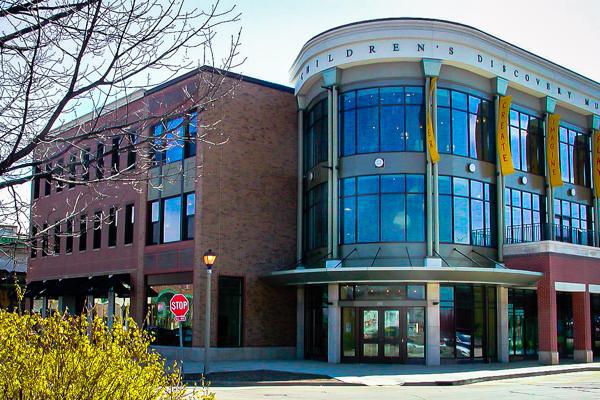 Pick the right car rental at Bloomington Airport
Searching the internet for the best car to rent at the best price is quite a job. If you'd rather save your time for more interesting travel planning, have Airport Rentals do the work for you. Our simple search engine will fetch you a list of the options from a range of different rental suppliers at Bloomington Airport, making it easy to compare what's on offer and find the best deal - from luxury vehicles to economy compact cars.
Once you've entered your dates and have the available vehicles listed, you can peruse and pick one without flicking between multiple websites and browser tabs. To make it even faster, avail yourself of the handy filters to narrow down the options by transmission type, brand, pick up location and a few other categories.
Need more help with the search or subsequent booking process? Airport Rentals has a team of friendly and knowledgeable rental consultants available by phone 24/7.
Guide to Bloomington Airport
Otherwise known as Central Illinois Regional Airport at Bloomington-Normal, the facility has two runways and nine boarding gates which are used for domestic flights to airports around the United States. Atlanta, Georgia is the most common destination for flights departing Bloomington Airport.
The Jetstream Restaurant (post-security) and Turbo Grill (pre-security) offer food and drink to all airport users, and there is a small shop with gifts, souvenirs and travel necessities. The terminal has free WiFi, a family restroom and other amenities to make passengers comfortable. There are counters for five rental companies near baggage claim.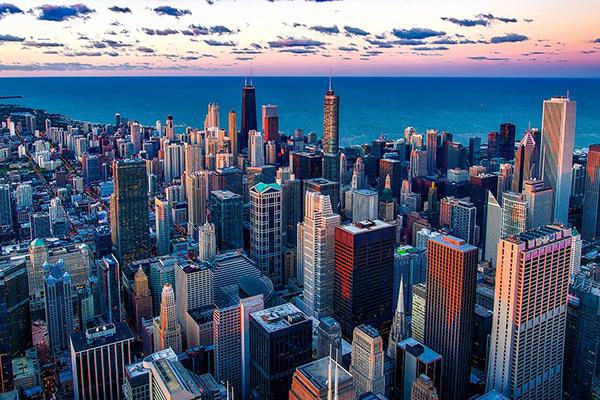 Guide to driving a car hire in Bloomington
Getting from the airport to downtown Bloomington
It's a pretty straight shot of around ten minutes from the airport into Bloomington. Departing the terminals, turn left onto Illinois State Route 9/E Empire Street and follow it for several miles. At the Ames Library, turn left onto N Prairie Street and then right onto Douglas Street. Go left onto N East Street at the next T junction, and you will be in the city centre.
Tips for driving a rental car in Bloomington
Whether you are new to driving in Bloomington, Illinois or the United States as a whole, it's a good idea to brush up on these tips for safe and easy driving.
● Illinois can become very blanketed in snow during the colder months. If you are driving there during winter, read up on our winter driving tips.
● Bloomington is at a crossroads of several interstate highways. Driving on an Interstate can be nerve wracking if you are new to it, but it's easy once you are accustomed. Try to drive at or near the speed limit, look out for vehicles changing lanes and stay out of the blind spot of trucks.
● If you are planning a long day's drive, stop every few hours to rest and stretch your legs.
● Rural interstates in Illinois have a speed limit of 70 miles per hour. Non-interstate 4 lane divided highways have a limit of 65 mph, and other highways are generally set at 55 mph. Limits in residential areas will be lower. Always keep an eye out for posted signs.
● The blood alcohol concentration limit for drivers in Illinois is 0.08%. We recommend avoiding alcohol altogether before driving.
Parking at the airport and around Bloomington
Parking at Bloomington Airport is free! You can park in either the two-hour lot directly in front of the terminal or the long term lots behind at no charge as long as you are using the services of one of the airlines or rental car companies. There are even shuttles available if the distance from parking lot to terminal is too much.
Parking in downtown Bloomington is affordable, and on-street parking (usually restricted to 90 minutes) is metered but free after 6pm or on weekends. There are several parking garages which offer a few hours of free parking. Pay attention to signs and be prepared to pay a few dollars if necessary for a convenient spot.