Greetings from the Lone Star State! Many associate Texas with cowboys, guns and rodeos, but Austin is its own quirky city with the famous tagline of "Keep Austin Weird." Home to the University of Texas and the State Capitol, the city of Austin is buzzing with live music and incredible street food. Walk along the Colorado River, located next to the CBD, visit the impressive Capitol building and chow down at trailer park food courts. Spend your day hiking or biking through McKinney Falls State Park and swimming at Barton Springs. At night, grab a meal in a historic home on Rainy Street and hit up Sixth Street for nonstop blues and rock music in the Live Music Capital of the World.
Austin's downtown is easy to walk around, but to enjoy the surrounding parks and swimming spots, we recommend hiring a cheap rental car.
Make it a USA cross country road trip with drop-off locations in Denver, New Orleans, Los Angeles, Tampa and hundreds more. Experience a legendary North American spring break or brave the southern heat in summertime. Whichever route you take, adventures will be around every corner.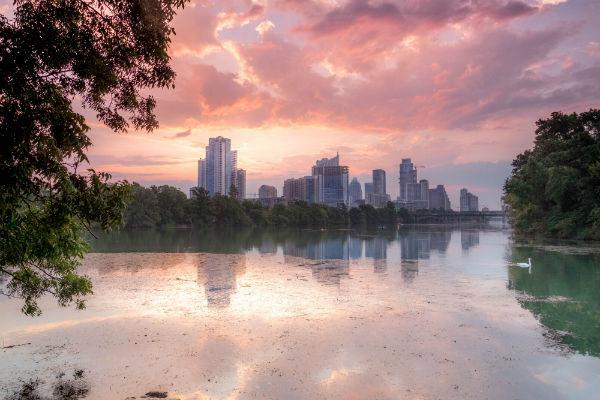 Hiring a rental car in Austin
At Airport Rentals, we help you find and compare top-rated rental car brands at affordable rates in just a few clicks. Too many choices? Use our handy filters on the left-hand side of the page to narrow your search. Select from popular brands like Alamo, Budget, Hertz and Europcar and choose a style that suits your travel plans.
Complete your booking quickly and securely without the hassle of booking fees and begin planning your road trip through America's deep south.
Austin–Bergstrom International Airport (ABIA)
Each year, more than 10 million passengers travel through Austin-Bergstrom International Airport and are greeted with live music and exceptional amenities. The airport is split into two terminals, Barbara Jordan and South Terminal, each providing free WiFi, electronic charging stations and awesome eats. Enjoy live music with a meal at Ray Benson's Roadhouse and shop Texas-style souvenirs in one of many shops in the Barbara Jordan terminal. If you're hanging in the South Terminal, don't skip out on a local food truck experience at their outdoor patio.
To pick up an airport rental car, exit Barbara Jordan Terminal from the upper level and cross the pedestrian bridge to access the rental car facility.
Driving from the airport to the city
The airport is located 19 kilometres southwest of Austin's downtown. Jump on TX-71 W until merging onto I-35 N and take exit 234C toward this dazzling capital city. This journey should take no more than 20-minutes without rush hour traffic. For an alternative route, take the TX-71 W to US-183 N which brings you straight into the city.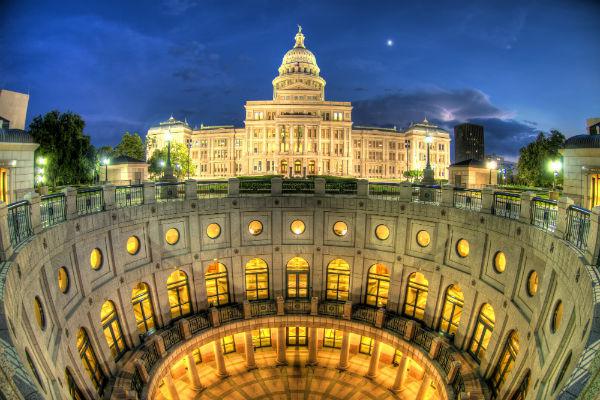 Driving your rental car in Austin
In Texas everything is bigger, including the cars. Pick-up trucks and oversized SUVs rule the multi-lane highways. Here are a few driving tips worth noting:
● Always buckle up.
● Right turns on red are allowed unless stated otherwise, treat it as a stop sign and only turn if there is no oncoming traffic.
● Speed limit is up to 70 mph on the highways and 30 mph in urban areas.
● For more tips, read our USA driving guide.
Parking at the airport and in the city
Choose from one of many parking lots at ABIA depending on your length of stay. If you're waiting to pick up a passenger, hang out at the free cell phone lot to kill time. Save money by parking in the economy lot or select one of the garages next to the terminal for convenient entry into the airport. ABIA also offers a valet service.
The city is full of parking garages and on-street parking. Follow designated signs regarding allotted times and meter rates. If parking your rental car overnight, choose a well-lit area or ask your hotel for recommended garages. Free parking is available at parks and on many residential streets.