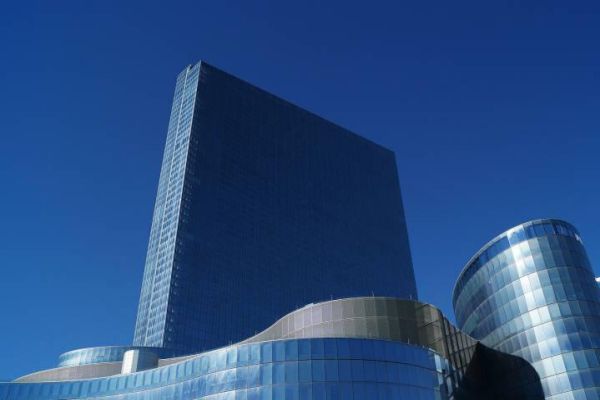 Image: Pixabay
Atlantic City is a small town, but you wouldn't guess it from its big city vibe and endless attractions. Known for its beaches, boardwalks and casinos, this city has built an international reputation as a thoroughly enjoyable holiday destination, and welcomes millions of visitors every year. Hire a cheap car rental in Atlantic City so you can discover this city-sized playground for yourself.
Once you have your rental, you can also head away for road trips to nearby destinations such as Philadelphia, Trenton and New York City.
Finding a cheap car hire in Atlantic City with AirportRentals.com
Renting a cheap car hire at Atlantic City Airport means you have the choice of four major rental companies; Avis, Hertz, Budget, and Enterprise. To find the best deal on a car hire amongst them, you'll need to know what each brand is offering. With Airport Rentals, you can compare all deals in one go with a quick search.
Start by entering your Atlantic City travel dates, then hit 'search' to generate a list of vehicle available during those times from all four brands. The most affordable will automatically be listed at the top, but you can easily scroll down and determine if paying a little more per day will be worth the features and benefits that come with each vehicle.
Once you've chosen your perfect rental, you can book immediately and securely online with Airport Rentals without paying any additional fees. You also have the option of 24/7 phone assistance should you have any questions.
Introducing Atlantic City Airport
The Atlantic City International Airport is a busy terminal that helps more than a million people visit the region every year. The main terminal opens at 4am each morning, with Spirit the only major airline operating out of Atlantic City Airport. With Spirit, passengers can find good deals on flights to and from destinations all over the United States such as Orlando, Myrtle Beach, and Fort Lauderdale.
Your visit to the Atlantic City Airport will be a comfortable one, as the terminal is well equipped with facilities. There are restaurants and bars, as well as snack stalls and shops. You will find ATMs within the terminal if you need to withdraw cash, and there is free WiFi throughout.
The car rental desks are all found inside the six-storey parking building adjacent to the terminal.
A guide to driving a rental car in Atlantic City
Atlantic City's average commute time is just 11 minutes - less than half of the national average of 26 minutes. This is thanks to the strong public transport system and the city's excellent walkability, so it's actually quite easy to make your way around by car.
Driving from Atlantic City Airport to the CBD
The airport is roughly 12 miles out of the city, and the drive will take roughly 25 minutes depending on the traffic. There are two main routes you can take. On leaving the terminal, you can turn left off Amelia Earhart Boulevard onto Morrin Ave, then left again onto Delilah Road, which will take you directly into town. This route is slightly slower, but does not involve a toll. The faster toll route runs parallel - turn right off Amelia Earhart Blvd onto Delilah Road, then loop around to join the Atlantic City Expressway.
Tips for driving your car hire in Atlantic City
Driving in Atlantic City is much like any other destination. You'll find congestion around rush hour times and during major events, but otherwise the roads are usually reasonable in terms of traffic. The city is known for heavy rain and fog during the cooler months, and occasionally snow, so you'll need to be extra cautious and patient when you encounter winter driving conditions.
Parking at Atlantic City Airport
There are more than 3,500 parking spaces across the various parking lots at Atlantic City Airport. You'll find the six-storey garage just across from the terminal, and you can get there via the covered walkway. There is also a cell phone lot near the terminal, and a shuttle service to and from economy parking.
Parking in Atlantic City
Atlantic City is unique with its parking arrangements thanks to its many casinos. There are seven different parking garages attached to casinos around the city, many of which offer cheaper rates if you show a receipt from the casino's restaurants. Some of these garages even offer free parking.