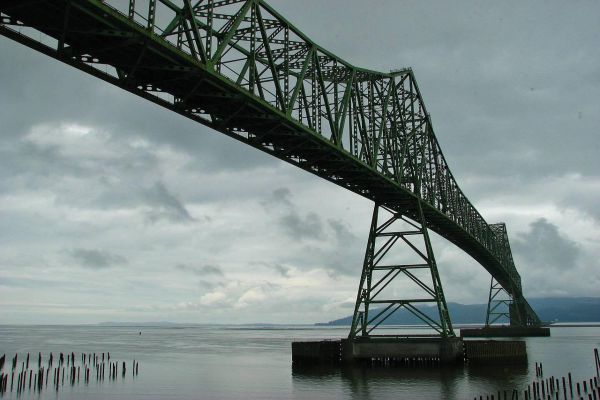 Image: Pixabay
Astoria is touted as an old place that's become newly hip, earning itself the nickname of 'Little San Francisco'. This small Oregon city is right by the coast at the mouth of the Columbia River, where 10,000 people call it home and many others come to visit to spend long weekends and holidays by the ocean. Renting a car in Astoria will give you a good chance to explore this historic town and the surrounding coastline.
Plus, your Astoria car hire will make it easy to take road trips to nearby cities such as Portland, Olympia, and Seattle.
Booking a cheap car hire in Astoria with AirportRentals.com
Finding the best deal on a car hire in Astoria would usually mean researching each and every rental company for rates on their vehicles, then manually comparing the options. Save yourself the time and effort by comparing them all with one quick search on Airport Rentals.
Simply enter your Astoria travel dates, then hit 'search' to generate a list of all the available rental vehicles from leading brands at the airport. The list is ordered with the most affordable at the top so you can quickly book the cheapest rental in Astoria, but you can also see each car's features and benefits, so you may well choose one a little further down the list. If you're looking for something specific, such as a larger or more economical vehicle, you can use the filter options to narrow down your search.
Book securely and immediately online as soon as you've made your decision. You will receive instant confirmation and enjoy peace of mind knowing Airport Rentals doesn't add any additional charges or fees to your booking.
Introducing Astoria Airport
The Astoria Regional Airport is a small terminal in Warrenton, just outside of Astoria. The airport no longer offers scheduled passenger flights, although it used to run a regular service to and from Portland. These days, it is largely used as a cargo terminal, and also plays an active role in the United States Coast Guard service. You may also be able to organise for a chartered flight to or from Astoria Airport.
If you are visiting Astoria Airport, keep in mind that it's not set up as a commercial terminal, so you won't find shops or cafes on site. If you have booked a car rental at Astoria Airport, your rental company will give you information about picking up the car when you arrive.
Driving your rental car in Astoria
Astoria is such a small town that it's not the kind of place you'll ever need to worry about congestion or traffic slowing you down. You will notice a slower pace once you hit the roads here, but you'll quickly get used to the coastal vibe.
Driving from Astoria Airport to town
Astoria Airport is 6.3 miles from town, so it will take 15-20 minutes to make the drive. When you leave the terminal, turn right onto SE 12th Place, then take two more right turns to get onto the Oregon Coast Highway. This will take you over Youngs Bay and right onto the waterfront of Astoria.
Tips for driving your car hire in Astoria
With such a small population (roughly 10,000) and an easily walkable town centre, traffic is a non-issue in Astoria. Keep in mind that it has a fairly small-town vibe, so you'll need to get used to people driving slowly and pedestrians crossing the road in front of you. It can also get foggy in Astoria fairly often, so keep your headlights dipped and be extra cautious in these conditions. A GPS unit will help you find your way around so be sure to pick one up with your car rental.
Parking at Astoria Airport
There are numerous free car parks right in front of the airport terminal.
Parking in Astoria
The entire downtown area of Astoria is covered with on-street parking options. The time limits for these streets are often different, so be sure to check how long you are permitted to park before you need to move your car rental.