Cross-country and downhill skiing, festivals galore, hot springs, hiking, fine dining, and shopping; Aspen is the perfect place to decompress and enjoy some hearty outdoor recreation. Rent a cheap car hire to explore this gorgeous little city set in the Rocky Mountains of Colorado.
World-class ski resort Aspen Snowmass, offers skiers of all levels the chance to hit the slopes on any one of four mountains located within minutes of each other. Give your legs a rest and check out the Wheeler Opera House, a 19th century theatre that hosts everything from music to comedy acts and traveling Broadway shows. If you're in Aspen during the summer, a hike at Maroon Bells will provide stunning views of the natural beauty surrounding the Elk Mountains.
Discover more of Colorado with the freedom of your rental car. Head east to Denver and further south to Colorado Springs. Be sure stop in at one of the area's spooky ghost towns for a memorable look back at life in the 1800's.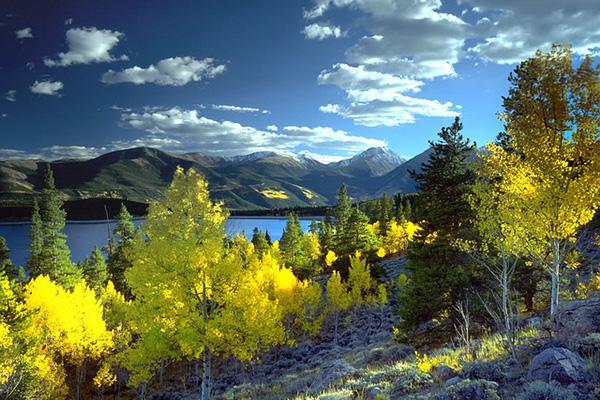 Hiring a cheap rental car in Aspen with Airport Rentals
Get a great deal on a rental car at Aspen-Pitkin County Airport with Airport Rentals. Simply type in your travel dates to compare a variety of car rental options and brands. Choose an economy car to save on gas or an SUV for maneuvering Aspen's winter roads. Whatever your travel needs are, Airport Rentals has cars for every kind of traveller. Use the handy filters to find exactly what you want and tailor your booking to suit your personal preferences. Most rentals are instantly confirmed and come with free cancellation should you need it.
Should you have any questions along the way, our dedicated customer service team is available 24 hours a day, 7 days a week. Rated No.1 by TrustPilot, Airport Rentals is the one stop shop for all your car hire needs.
Aspen-Pitkin County Airport (ASE)
Aspen-Pitkin County Airport, also known as Sardy Field, is a small single-floor commercial airport located just three miles northwest of downtown Aspen. Flights from major US cities like Denver, San Francisco, Dallas, and Chicago are hosted here. Visitors can grab a drink and bite to eat at Jedediah's Bar and Restaurant and purchase any last minute travel items and souvenirs at the attached gift shop. Access free WiFi throughout the terminal and charge mobile devices at the handy charging stations.
Collect the keys to your rental at one of the six car rental counters located in the arrivals area near baggage claim.
Driving a car hire in Aspen
Getting from the airport to downtown Aspen
To access downtown Aspen from Aspen-Pitkin County Airport, exit right onto Airport Road and merge onto Route 82. Continue straight through the roundabout and turn right on N 7th Street before turning left on W Main Street. The drive should take about nine minutes depending on traffic and weather.
Driving tips for Aspen rental car
Driving in and around Aspen will offer some pretty stunning views of the mountains but cruising at high elevations can be met with challenging road conditions. Stay safe and read ahead for some handy driving tips.
● Keep at least a half tank of gas at all times in case you get stuck and need to keep the car running.
● Winter can be especially challenging, so take every precaution and read our winter driving tips beforehand.
● Dress for the weather and carry a winter safety kit with items like blankets, energy bars, shovels and jumper cables.
● Drive for the road conditions. Slow down in unfavourable road conditions and always keep calm and focused.
● Check the local weather forecast prior to driving and if possible, avoid going out in blizzard-like conditions.
● Ensure you and all passengers are buckled in at all times.
Parking at Aspen-Pitkin County Airport and in Aspen
Aspen-Pitkin County Airport offers both short and long-term parking options. Parking Lot A costs USD$2.00/hour for the first six hours with a daily maximum of USD$12.00. Economy Parking Lot B costs USD$1.00/hour for the first six hours with a daily maximum of USD$6.00. The first hour of parking in both lots is free.
Drivers can park in designated parking zones in downtown Aspen for a maximum of 4 hours. Rates start at USD$2.00 for the first hour upwards to USD$14.00 for 4 hours. The Rio Grande Plaza offers free parking between the hours of 5pm and 5am with a daily rate of USD$15.00. Free two hour parking can be found in Aspen's residential areas just outside the city's core.