Arcata is far from the bustle of southern and central California's big cities, tucked away in the northern reaches of the state and home to Humboldt State University. The liberal, freethinking atmosphere of this small town is a breath of fresh air, as is the wind coming in off the Pacific Ocean. There is a slow pace in Arcata, and although there are plenty of wonderful places to explore nearby, including the spectacular northern California redwood forests, you may just want to relax and stay a while.
Just to the north of the city lies the famous and fabulous Redwood National and State Parks, a natural scenic wonderland. Along with the Shasta-Trinity National Forest to the east and the Pacific coastline to the west, it provides everything an outdoorsy traveller could want. On the urban side of things, it's a short and scenic drive from Arcata to Redding, Sacramento, Portland or San Francisco - and of course, Napa's wine country is close by too. For an epic adventure, you could even set out east and complete a full cross-country road trip through the United States.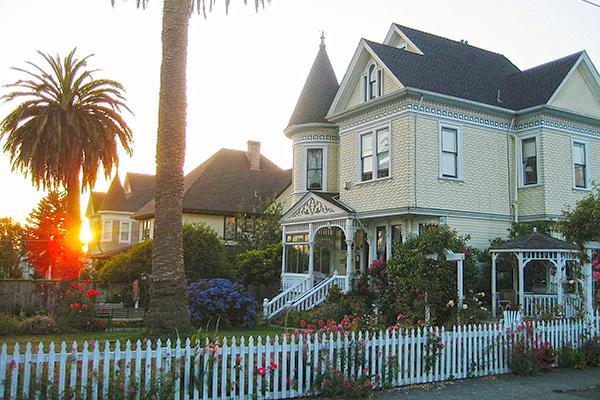 Image (modified): By Marina (originally posted to Flickr as arcata california) CC BY 2.0, via Wikimedia Commons
Get the best Arcata Airport car hire
There is no reason to spend hours searching out the perfect rental car for your Arcata road trip when Airport Rentals can do the job in seconds. Just enter your details and the search engine will trawl the many rental deals from a range of suppliers to present a list of what's available from Arcata Airport on your travel dates.
Filters make it even easier to pinpoint the car that suits you and your travel companions. Choose your preferred transmission type, vehicle type, rental brand and passenger capacity, and then peruse, compare and choose from the results which are listed with the cheapest rentals at the top by default.
For expert car rental advice or any kind of car hire assistance, you can contact the Airport Rentals team! They are available by phone 24/7.
Guide to Arcata Airport
Commonly called Arcata or Arcata-Eureka Airport, the airport near Arcata is actually officially named California Redwood Coast – Humboldt County Airport. It has flights departing or arriving most days, the majority of those being services by United Airlines to San Francisco. There is a basic café and bar in the terminal to keep passengers refreshed, along with car hire counters for several companies.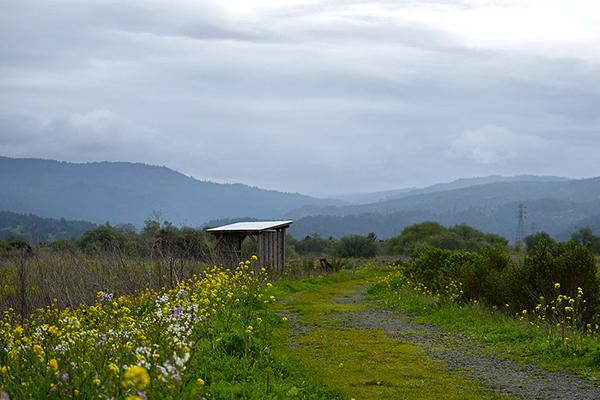 Image (modified): Annette Teng CC BY 3.0, via Wikimedia Commons
Guide to driving in Arcata
Getting from the airport to downtown Arcata
The distance from Arcata Airport to the town is around ten miles. Take Airport Road towards the coast to get on the Redwood Highway (US-101) heading south. Then, take the Humboldt exit and get onto H Street which will take you right into central Arcata.
Tips for driving in Arcata
Stay safe and have an enjoyable journey with our tips for driving in Arcata and the surrounding region.
● Northern California has some very scenic stretches of road. Pull over to enjoy them rather than trying to sightsee and drive simultaneously!
● California has toll roads. Ask your rental supplier about a FasTrak pass.
● California law states that everyone in a vehicle must wear a seatbelt or - in the case of children - an age-appropriate child restraint.
● California's climates range far and wide, from the southern deserts to northern winter snows. Take into account the weather forecasts when planning your route, and be prepared.
● Most speed limits on California highways are set at 65 miles per hour, but 70 mph is allowed on some freeways. Urban limits are generally 25-30 mph. Always obey the posted speed limit signs.
Parking at the airport and around Arcata
Parking at the airport is free for the first 30 minutes. After that it costs USD$2 per hour, to a limit of USD$9 per day in the long term lot and USD$11 per day in the short term lot.
Parking in downtown Arcata and near the university campus is in high demand. While there are some metered spots near the university, parking is often free but limited - there are two hour zones and four hour zones for on street parking, as well as four hour lots and eight hour lots. Read signs carefully when you park.