The home of the University of Michigan, Ann Arbor is an artsy and bookish place, with a very pleasant and invitingly walkable downtown area. Its population swells during the school year with students who bring a youthful vibe to the city, and during the summer break, it is a lovely quiet spot with many hidden gems to discover - from bookstores to brewpubs.
The roads leading away from Ann Arbor can take you and your rental car in many intriguing directions. The border with Canada is just a skip and a jump away, through nearby Detroit. Should you prefer to stay in the United States, consider heading east towards Cleveland and the New England region, west towards Chicago and more of the Great Lakes, or make a break south to enjoy the warm hospitality of the Midwest in Cincinnati and beyond. Just download your road trip tunes, and you're ready to go!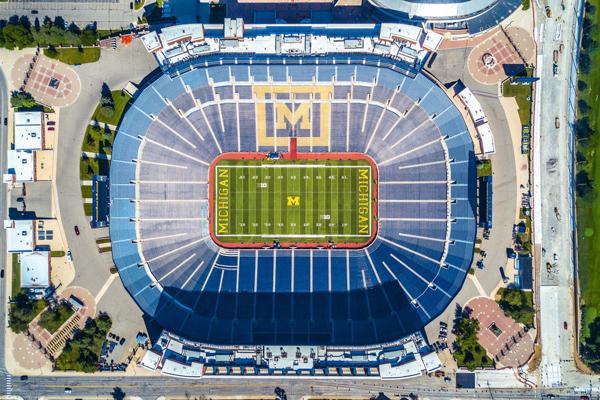 Find the best Ann Arbor car hire
Whatever you are looking for, from a big luxury car to a small economical option, van or hatchback, long-term or short-term rental, you'll find it in no time and with little effort thanks to Airport Rentals. We bring together a range of vehicles from leading rental suppliers in Ann Arbor and around the world, so you can browse, compare and book from an array of possibilities all in one spot. There's no need for multiple tabs and browser windows to find the right vehicle at the right price - do it all with our simple search engine and low rates.
Filters make the job even easier, narrowing down the shortlist to just the vehicles that suit what you need - a certain transmission style, for example, or a car that fits a particular number of passengers. Once you have chosen and booked your ride on our secure site, you are ready for an adventure - and if you have any questions during any part of the process, call the friendly team who are available over the phone 24/7.
A guide to Ann Arbor
The city is just 40 miles west of Detroit, the county seat of Washtenaw County. The European immigrant settlement was founded in 1824, and previous to that the land was occupied by Potawatomi villages. Ann Arbor's economy is largely centred on the university and the technology sector. It has the typical Midwestern climate, classified as humid continental with four distinct seasons.
Ann Arbor Airport (ARB) is a small general aviation airport with chartered flights only, no scheduled passenger services. The nearest major airport is Detroit Metro Airport, which is located between Ann Arbor and Detroit.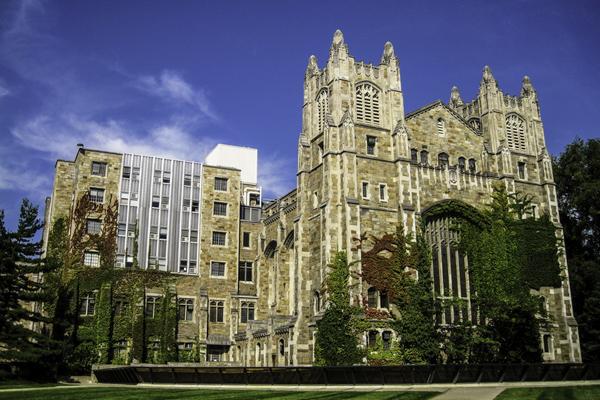 Tips for driving a rental car in Ann Arbor
Getting to the airport
If you are heading to Ann Arbor Airport, take S State Street out of town, turn right onto W Ellsworth Road and then left on Airport Boulevard. To get to Detroit Metro Airport, take S State Street to get on the I-94 heading east and follow signs for the airport exit.
Ann Arbor car hire driving tips
● If you are driving in the United States for the first time, remember to keep right.
● Winters in Michigan are harsh. If you will be there in the colder months, you can prepare by reading our guide to winter driving.
● Look out for tolls! Border crossings between Canada and the states are often tolled, as well as many highways.
● You may encounter a "Michigan Left" intersection which is a complicated system replacing left turns on divided roads with a U-turn and then a right. These will be signposted - brush up on the procedure before you head out.
● The blood alcohol concentration limit for drivers is 0.08%.
Parking in Ann Arbor
Parking meters in downtown Ann Arbor charge USD$1.60 per hour, and on-street parking is free in the evenings and on Sundays or public holidays. There are also parking lots available at varied rates. Visitors to the university can park at the Palmer Structure on campus.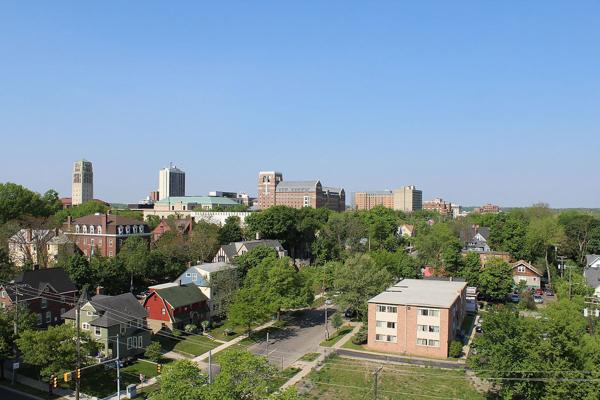 Image: Dwight Burdette (Own work), CC-BY-3.0, via Wikimedia Commons