Discover the fascinating history and culture of Alexandria and Virginia when you pick up an Alexandria VA car rental. This charming city, once home to George Washington, is located on the banks of the Potomac River, just minutes from Washington D.C. and delights visitors with its small-town feel, welcoming locals, and relaxing vibe. There is no shortage of fantastic attractions in and around Alexandria, including museums, galleries, architecture, historic sites and parks.
With the freedom of a rental car, you can discover the beauty of Virginia with a trip to Richmond, Charlottesville, Norfolk and Newport News. Or you may like to make Alexandria the start of your United States road trip. With a one-way rental, you can visit great cities like Philadelphia, New York, Pittsburgh, Detroit and Cleveland.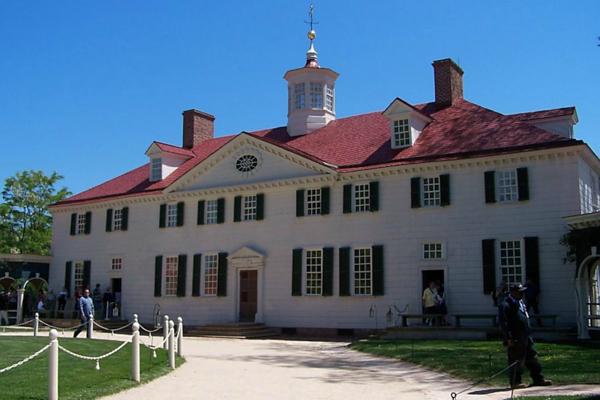 Renting a car in Alexandria
Pre-book your rental car with Airport Rentals and have it ready for collection the moment you arrive in Alexandria. Making your reservation is simple when you use our website - just input your travel dates and pick-up location and hit the 'search' button. Available cars are immediately presented on one page with the lowest priced vehicles at the top, making comparison easy. If you have a preferred make or model or would like manual over automatic transmission, just use the preference filters to narrow down your search.
Finalise your reservation in just a few clicks and enjoy access to our handy online booking management system, where you can easily update your booking and make changes. Prefer to talk to someone? Feel free to contact our helpful customer service team, available 24/7.
Guide to Alexandria
Alexandria comprises several distinctive neighbourhoods, each offering a unique feel, experience and things to do. The best way to get to them all is with your car hire from Airport Rentals. Start with a trip to Old Town where you can delve into history, visit museums and marvel at preserved historical buildings. Next, head to Del Ray for some culinary delights and retail therapy. Then make your way to the modern sections of Carlyle and Eisenhower, and finish up at West End.
Visitors have a choice of three airports when travelling to Alexandria. The closest is the Ronald Reagan National Airport (DCA) which is located four miles from the downtown area. Alternatively, visitors may choose to land at the Dulles International Airport (IAD), or the Baltimore-Washington International Airport (BWI), both approximately a 45-minute drive from downtown Alexandria.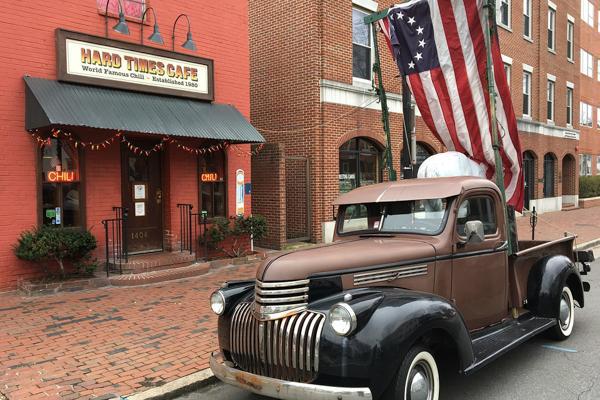 Guide to driving your car hire in Alexandria
Getting from downtown Alexandria to the Ronald Reagan National Airport
Driving from downtown Alexandria to the Ronald Reagan National Airport should take ten minutes, depending on traffic. Simply navigate your rental car to Washington Street and follow the road straight onto the George Washington Memorial Parkway. Take the Aviation Circuit exit, then merge onto West Entrance Road and follow until you reach the airport.
Tips for driving your car hire in Alexandria
New to driving in America? Remember motorists drive on the right side of the road and speed limits are posted in miles per hour. Use the driving tips below to have a safe driving experience with your Alexandria car rental.
● You must pull over to the right and give way to emergency vehicles with flashing lights or sirens.
● Driving in Virginia's winter can be hazardous. Stay up-to-date with weather conditions and drive with caution.
● You must use your headlights any time you are required to use the windscreen wipers due to weather conditions, such as rain, snow or fog.
● The blood alcohol limit in Virginia is 0.08%. If you plan on having a drink, consider another form of transportation.
Parking your car hire around Alexandria and at the airport
There are a variety of parking options around Alexandria, including garages, surface lots and metered on-street parking (time restricted). Prices start at USD$2.50 per hour.
The Ronald Reagan National Airport provides over 8000 car parks. Parking prices begin at USD$6 per hour and USD$17 a day.