A port city on the southern coast of England, Southampton is the cruise capital of Europe, and offers everything from culture and history to fine dining and chic shopping. Locals affectionately call it Soton, and its name was made famous after the sinking of the Titanic, which left this port for the first and last time in April 1912. Today, it's home to some of the largest cruise ships in the world, and the city's rich boating history is extensively chronicled at the SeaCity Museum.
Renting a car at Southampton Airport will give you the freedom to explore the rest of the United Kingdom. Stonehenge is one of the world's most recognisable Neolithic monuments, and is less than an hour's drive away. It's also easy to take a day trip to nearby destinations such as Bournemouth further along the coastline, or even London, which is only a couple of hours away.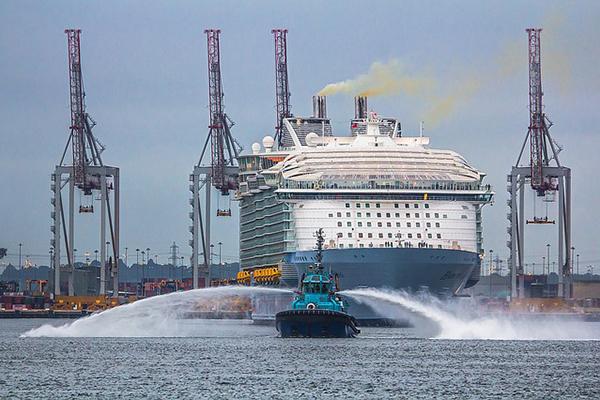 Find the best deals on car rental in Southampton with AirportRentals.com
More than ten different rental companies have vehicles for hire at Southampton Airport, which both ensures a fantastic range of choice, and a difficult decision.
Airport Rentals is a car hire comparison site that helps you pull together all of this information in one place to quickly and easily compare deals. Simply enter your Southampton travel dates to generate a list of available vehicles from leading rental companies. The results are listed with the most affordable at the top, and you can either scroll down to view all your options (including their features and benefits), or use the filters to narrow down your results by vehicle type, size, or transmission.
When you find that perfect car rental, book securely online with Airport Rentals. This ensures immediate confirmation of your reservation, and allows you to manage your booking online at any time.
Introducing Southampton Airport
Southampton Airport (SOU) is a busy hub with more than 2 million passengers coming and going every year. From here, you can take flights around the United Kingdom and the world, with popular routes heading to destinations such as Manchester, Newcastle, Cork, and Munich.
The terminal is well-equipped with restaurants and bars, shops, money exchange booths, ATMs, and four hours of free WiFi. You'll find the car hire reception centre with all hire companies opposite the terminal next to the short-stay car park area.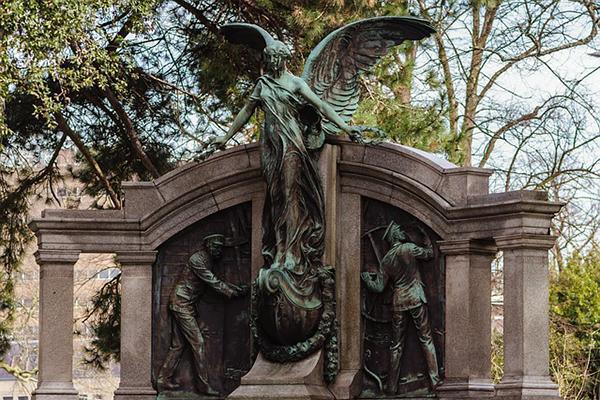 A guide to driving in Southampton
Driving from Southampton Airport to the CBD
The Southampton Airport is just over 4 miles from the city centre, and this drive won't take much more than 20 minutes. As you leave the terminal, turn right onto the M27, and follow it to the left to turn onto the M271. This becomes Redbridge Road, which you can continue to follow as it becomes Mountbatten Way and takes you straight into town.
Tips for driving in Southampton
Driving in England may be a little different to what you're used to, so prepare for taking to the roads with your car hire in Southampton with these tips.
● You will drive on the left-hand side of the road in England.
● Note that there are some toll roads in the UK.
● There is no turning on red lights anywhere in England.
● Roundabouts (traffic circles) are common in the UK, remember to give way to traffic already on the roundabout.
● If you plan to drive in London, there is a congestion charge incurred for driving in the central city. You must register your licence plate ahead of time if you wish to do this.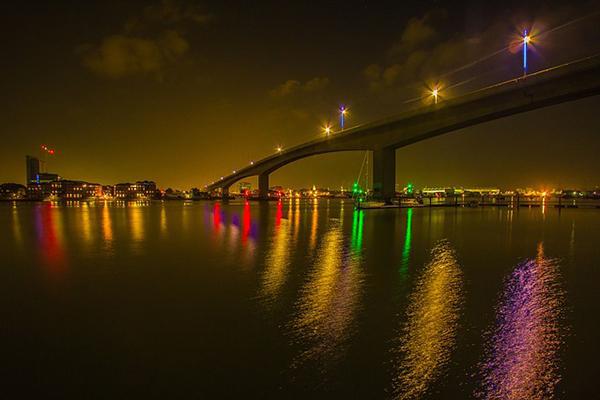 Parking at Southampton Airport
In the short-stay lot, you will pay £1 for the first 10 minutes, and £4 for the first 30 minutes. The long-stay parking is a five-minute free shuttle ride from the airport, and has a minimum stay of two days charged at £36 per day.
Parking in Southampton
The Southampton city centre offers on-street parking, with payments in operation from 8am to 8pm Monday to Saturday, and 1pm to 6pm on Sundays. In the inner city, you are permitted to stay for two hours, while other areas allow up to four hours. There are also numerous parking garages around the city, such as at The Quays South by the waterfront.