Norfolk County is known for its natural assets, fishing villages and symbiotic relationship with the sea. At its centre is Norwich, lending a cosmopolitan flair to the area while retaining the Norfolk charm. The laidback local vibe is helped along by a large student population, making it a relaxed and fun place to begin your travel in England. The winding streets and lanes are dotted with fabulous examples of architecture which highlight the city's medieval heritage.
Along with the famous Norfolk Broads National Park, a car hire from Norwich opens up many destinations in the southeast of the UK. You could make the trip to London and the many attractions there, or the shorter one to Cambridge. Breathe the sea air in Lowestoft, or head inland to Birmingham and Sheffield. The UK is the perfect size for an adventure, big enough that there are endless places to see but small enough that they are all within a day or two of driving. Wherever you choose to go, a Norwich car hire is a great beginning.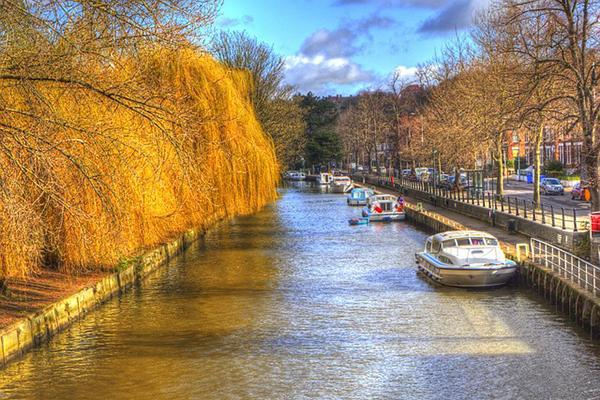 Get the right Norwich rental car
The right vehicle helps to ensure a memorable and enjoyable road trip. However, locating it can be time-consuming. Airport Rentals exists to make your travel planning a little more streamlined, searching a database of rental suppliers to present you with a range of options for your dates all on one page, ready to compare, choose and book. It's not just convenience we offer either - our team is always working hard to negotiate the best rates and special offers to pass on to you.
Rental cars in Norwich range from big and luxury vehicles to small runarounds, with all kinds of options in between. Tracking down the perfect one is simple thanks to our handy filters; pick your preference for vehicle type, transmission, number of passengers and other categories, and see the available cars that match your criteria. From your shortlist, you can peruse and choose the ideal vehicle, and then book it on our secure site. Any questions? You can call the Airport Rentals team 24/7 for help with any part of the process.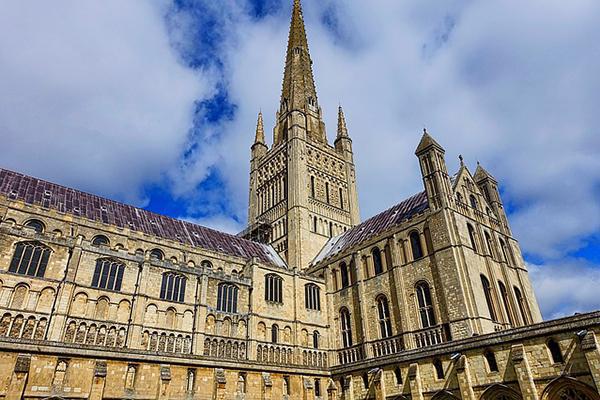 A guide to Norwich
Norwich lies just twenty-odd miles inland on the banks of the River Wensum. It has a long history stretching back more than 800 years, and for several centuries was the second-largest city in England. Like the rest of Britain, it has a temperate maritime climate, with warm summers and cold winters, although temperatures do not drop as low as they do farther north.
The 900-year-old Norwich Cathedral is a significant point of interest in the city. Dragon Hall, a restored trading hall from the medieval era, and Norwich Castle, a royal fortification from the same era, are also historical highlights.
Many visitors to Norwich will arrive at Norwich International Airport (NWI).
Guide to driving a car hire in Norwich
Getting from Norwich to the airport
Norwich's airport is around four miles from the city centre. To get there, cross the river on Whitefriars and turn left onto St Crispin's Road/A147 at the roundabout. At the next roundabout, turn right on Pitt Street and follow it as it becomes Aylsham Road/A1402. Navigate through the big intersection with Mile Cross Lane/Boundary Road, to get on Cromer Road/A140. Turn right on Amsterdam Way to arrive at the terminal.
United Kingdom driving tips
● Narrow country roads and village lanes are a charming feature of the UK, but they can be hard to navigate. We recommend keeping this in mind when choosing a vehicle!
● There are quite a few tolled bridges and tunnels around the UK, and at least one tolled highway. Read up on our guide to tolls in the UK and Europe.
● Unlike mainland Europe, the UK uses miles for distance and speed limit signs. They also drive on the left.
● Cyclists are common on roads (except motorways). Give them plenty of room.
● In the colder months and when it snows, driving can get a little hairy. Read our winter driving tips.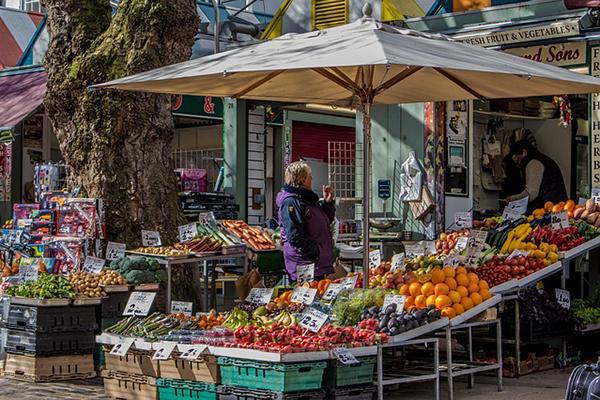 Parking in Norwich and at the airport
There are multi-storey car parks across Norwich and park-and-ride facilities at many train stations in the city. There is a charge for on-street parking in the city centre (£1.20 - £2 per hour, depending on location), and free outside of it. Always look for signs which designate controlled parking zones, as these may impose time limits and other restrictions.
There are both short and long-term parking options at Norwich International Airport, which can be as cheap as £4 per day.