Known for its long beaches and surf culture, Newquay is the ultimate holiday destination. Situated in the southern county of Cornwall, England, Newquay is a popular tourist spot all year round. Wander along the beautiful waterfront and watch the fishermen bring in the catch of the day, or join hundreds at summer music festivals. Visit prehistoric burial mounds if you're a history buff, or check out one of the many family-friendly fun parks around the area.
Newquay is the gateway to the county of Cornwall, and there is no better way to get out and experience the Cornish culture and attractions than with a rental car.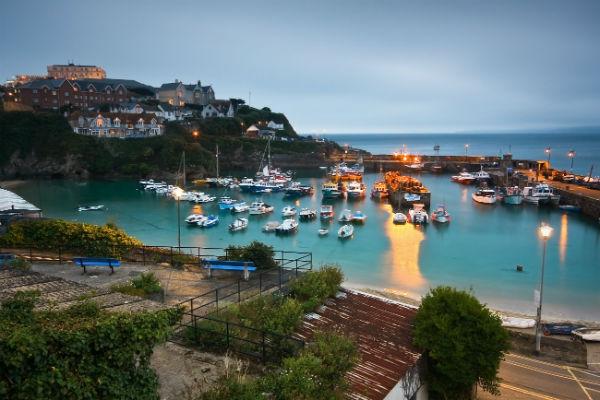 Secure a cheap vehicle with Airport Rentals
Hiring a car in Newquay has never been easier. With Airport Rentals you can find and compare all suitable vehicles available from a range of suppliers. It's simple: pop a few travel details into our powerful search engine and click 'search' to be presented with all vehicles available on your travel dates, displayed by lowest price first.
Taking your family on a beach holiday? Why not rent a minivan? Or perhaps it's just you and your spouse - an economy car should do the trick. Whatever your style or preference of vehicle, you'll be able to narrow your choices with easy-to-use filters.
If you need a hand, our customer service team is ready to oblige 24/7. With secure online booking and zero booking fees, Airport Rentals is your one-stop-shop for hiring a car in Newquay.
A quick guide to Newquay Cornwall Airport
Newquay Cornwall Airport is the main airport for the county of Cornwall, and is the gateway to the south of England. Touch down in Newquay from London's Gatwick or Stansted, or from Birmingham, Manchester, or Dublin, Ireland. Enjoy a coffee and a snack at one of the two Coffee Republics, get in some quick shopping, or make use of the free terminal-wide WiFi before you head off.
Driving from the airport to Newquay's town centre
Getting from the airport to the city and vice versa is pretty straightforward. Newquay Cornwall Airport is located just 5 miles northeast of Newquay, and will take around 15 minutes to drive. Pick up your rental car keys from the company desks within the terminal, and head out onto the A3059. Follow the signs to Newquay's town centre. Alternatively, hop on the Airport bus and pick up your rental car from town.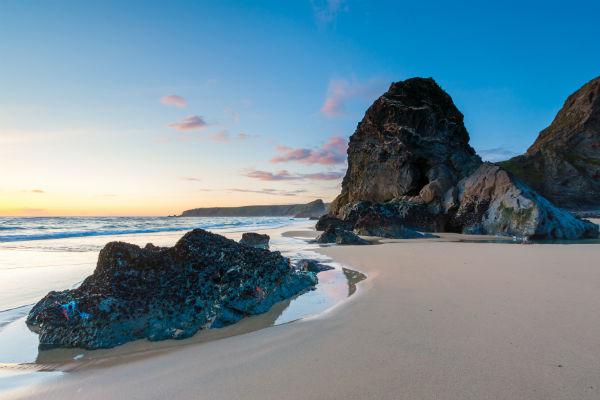 Handy tips for driving in Newquay
Before you drive away in your rental car, it's important to note some the road rules for the area. Even if you've driven in England before, it's helpful to refresh your memory.
● Motorists in England drive on the left hand side. Get acquainted with this rule before heading off into busy areas and keep this at top of mind when out on the highways.
● The south of England has some very narrow and windy roads; always take it slow, and watch out for other cars.
● If the country road has one lane, there will be bays stationed periodically along the wayside. You can pull over into one of these to let approaching cars pass by.
● Distance is measured in miles. The speed limit is 30mph in urban areas, and up to 70mph on the motorways.
Where to park at the airport and in Newquay
At the Newquay airport there are two conveniently located parking zones, within a few minutes walk from the terminal building. The first 60 minutes are free, and after that rates start at £4.50. You can park for up to 12 days, at £24 a day, but after day 12 there is no additional cost.
Newquay is a popular tourist destination, so parking can be a little touch-and-go. There are a number of Cornwall Council run car parks, usually 'pay and display', and any private car parks will be clearly signposted. On-street parking is quite limited, but if you do manage to grab a park, always be sure to check for regulation signs.