Famous for its stadium, London's Wembley is an excellent place from which to explore the capital, with great transport links, plenty of exciting sporting events, and lots of peripheral London attractions nearby. It's also close to Heathrow Airport, London's biggest and busiest air travel hub. While you're in the city, check out our list of London must-dos.
A car hire from Wembley also sees you well-placed to head east or north and explore the many amazing UK towns, cities and natural attractions outside of Greater London. Oxford, Bristol and the lovely Cornwall region are easy to get to, and if you hit the highways to head north, you will soon reach Birmingham, Liverpool, Manchester and some wonderfully scenic spots such as the Lakes District, the Peak District and the highlands of Scotland.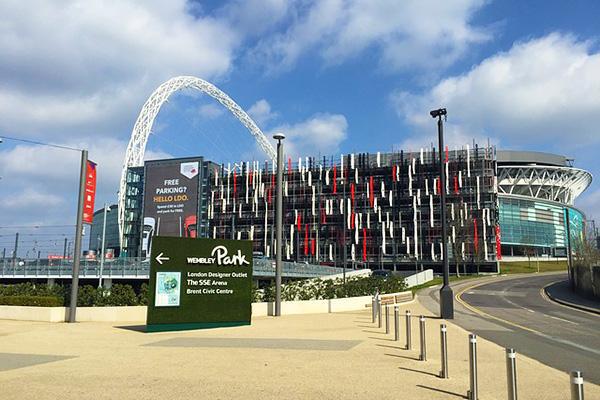 Get the best Wembley car hire
It's not a problem to find the ideal rental car for your Wembley adventure when you use Airport Rentals' simple and effective search function. Just enter the dates for which you need a vehicle, and you will instantly receive a list of results from our extensive database of car hire suppliers both local and international. With so many options gathered together in one place, picking a car to hire is a breeze - and the helpful filters make pinpointing the right one even easier. Narrow it down according to your preferences for passenger capacity, brand, transmission and more, and compare the possibilities on your personalised shortlist.
Great customer support and low rates are points of pride for the Airport Rentals team. We are always negotiating the best prices and deals for our customers, and we don't stop there. Friendly reservations consultants are available over the phone 24/7 to answer any questions and help with the whole process of searching, booking and any amendments.
A guide to Wembley
Wembley is in Northwest London, part of the Borough of Brent. It is home to the internationally renowned Wembley Stadium and is frequented by shoppers for the London Designer Outlet centre in Wembley Park and the South Asian jewellery and gold shops on Ealing Road. Like the rest of London, Wembley has a temperate oceanic climate with cold winters and mild summers.
Wembley is located close to Heathrow International Airport (LHR). This big airport has flights landing from and departing to destinations all over the globe, all day every day.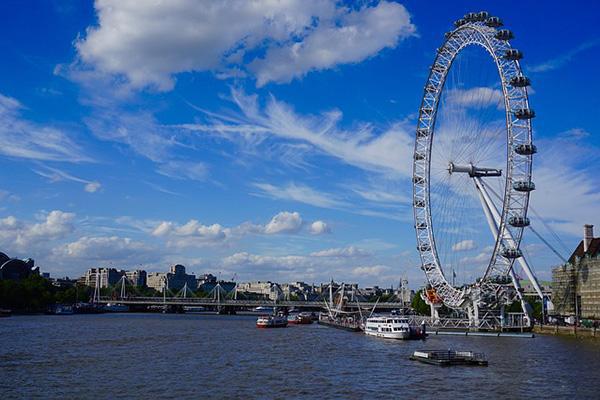 Guide to driving in Wembley
Getting from Wembley to the airport
The drive of ten miles or so from central Wembley to Heathrow Airport should take less than half an hour in good traffic conditions. From the High Road, continue west on Harrow Road, through the roundabout near Barham Park onto District Road and Allendale Road and then turn right onto Whitton Ave/A4090. Veer left onto Wood End Lane and then Mandeville Road to continue through a major roundabout on Church Road/A312 which is later called The Parkway. Merge onto the M4 when you come across it, following signs for Heathrow.
United Kingdom driving tips
● Traffic flows on the left-hand side of the road.
● Several bridges and tunnels around the UK are tolled, and also one highway. Read our guide to tolls in the UK and Europe.
● Country roads and village lanes are a charming feature of the kingdom, but they are narrow and difficult to navigate. Keep this in mind when choosing your vehicle.
● The UK uses miles for measuring distance or speed, unlike continental Europe which uses kilometres.
● In the cold and snowy months, driving becomes trickier. Read our winter driving tips.
● Leave room for cyclists, as they are quite common on UK roads.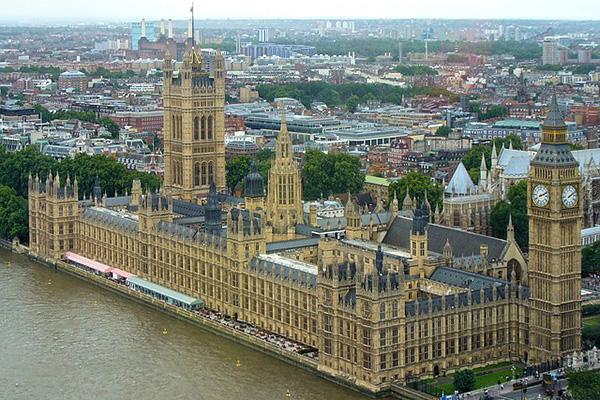 Parking in Wembley and around London
Wembley Park has a vast lot for those visiting the stadium or the London Designer Outlet centre, which is paid parking but very convenient. In town, you will find some on-street parking is limited for time or reserved for permit holders only. Be careful to read any signs before leaving your car.
As you move towards the city centre, parking becomes ever more difficult, and paid garages are the best bet for secure and reliable parking. They are likely to become more expensive as you draw nearer to central London.