London's calling! A multicultural city full to the brim of fascinating history, endless attractions and beautiful inner-city green spaces, the capital of England is an adventurer's dream destination. Experience all that London and other UK hotspots have to offer by renting a car at Heathrow Airport.
A trip to Camden, Piccadilly Circus, and Trafalgar Square are all must-dos in London, as well as visits to the River Thames, the London Eye, the London Bridge and the Tower of London. Shopping on Oxford Street, and museum hopping are also great ways to spend your time in this world-class city.
Extend your United Kingdom adventure by jumping into your car hire and heading south to Brighton, west to Oxford, east to Southend-On-Sea, or north to Cambridge. Check our guide of short breaks from London for more road trip ideas.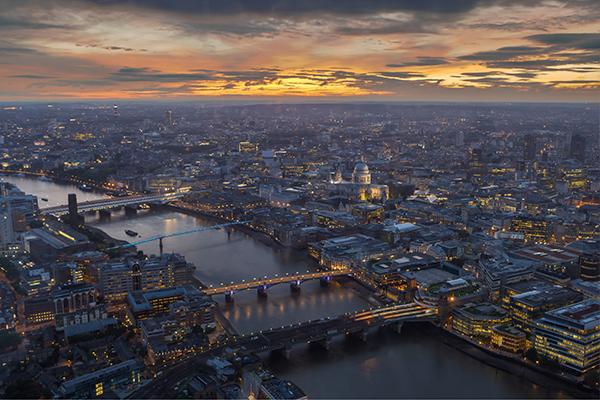 Hire a car at Heathrow with Airport Rentals
Secure a cheap car deal with Airport Rentals, and set off on your England adventure when you touch down at London Heathrow.
It's easy to find the perfect car, simply enter your travel dates and hit 'search'. You'll be presented with a comprehensive list of car hire options, with the cheapest deals at the top. Sort your search results using the handy preference filters, narrowing down your options by car style, capacity, transmission and more. SUVs, vans, economy, compact cars and much more are on offer when you book through Airport Rentals.
Book securely online in just a few clicks, and make any necessary changes using our online reservation management system. Need a hand? Our customer service team is ready to help, 24/7.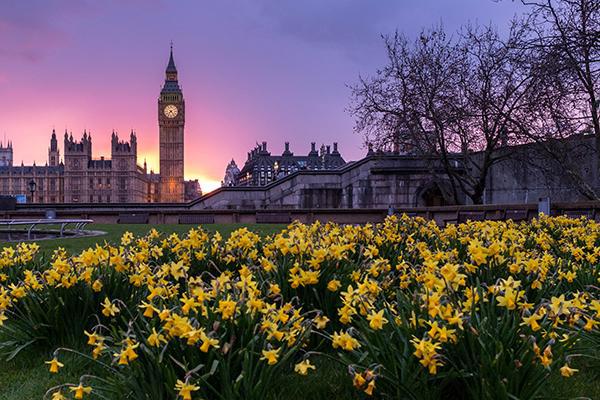 A brief look at London Heathrow Airport
It may be one of the busiest airports in the world, but Heathrow Airport is easy to navigate, with plenty to do between flights. From high-end shopping to fantastic restaurants, any time waiting will be well spent. Use the airport's free WiFi to download the Heathrow app so you can pre-order your food and skip the queues!
Need to travel between terminals? No problem! Fast and convenient train transfers are available between terminals 4 and 5, while terminals 2 and 3 are a short walk from each other.
Touch down in London Heathrow from international destinations such as Hong Kong, Cape Town, and Singapore, as well as several domestic locations including Birmingham, Manchester and Newcastle.
Driving in London
Like many English cities London has a lot of narrow streets, so take extra care. Look out for one-way roads in the city centre.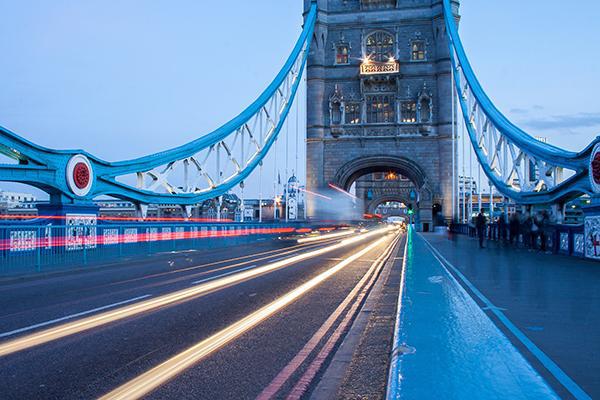 To and from Heathrow Airport
Heathrow Airport is located 16 miles (30 minutes) west of London's CBD. Follow the signs for the M25 from the airport, and take the motorway north. Join the M4 and follow until you reach Chiswick and then exit onto Great West Road. Be aware of the congestion charge should you be driving in downtown London between 7am and 6pm, Monday to Friday. View the charge zone here.
If you're planning to pick up your rental car from the city, buses, taxis, and trains (including the Heathrow Express straight from Paddington Station and the Underground on the Piccadilly Line) are all available from Heathrow Airport.
Tips for driving in London
● Motorists drive on the left-hand side in the United Kingdom.
● Speed is measured in miles. The limit is 30 mph in urban areas and 70 mph on the motorways.
● Avoid driving at peak hours, as traffic gets congested.
● The traffic light sequence in England is red - yellow - green - yellow - red.
● At roundabouts, give way to your right.
● Drivers will often flash their lights if they are letting you into traffic.
● Visiting in the colder months? Refer to our winter driving guide to help you on your way.
Where to park your rental car
Heathrow Airport has parking for both short and long-term stays. Short-term parking is located right beside the terminal with prices beginning at £4.00 for 30 minutes. Long-term parking is a free shuttle ride away, and offers 2 hours of free parking. Daily parking rates are £28.40.
Parking can be difficult to find in the centre of London, however there are parking buildings which provide spaces for around £3 per hour. We recommend checking out the local parking apps to find a spot before you head into the city.