Touch down in one of the top travel destinations in the world. London is a city that has it all! Experience it for yourself with an airport car hire.
This sprawling city of over 8 million is where history intertwines with culture, international business, fashion and so much more. It's no wonder why it is the most visited city in the world! London dates back to Roman times, its streets teeming with historical sights and modern marvels. Visit the Globe Theatre where Shakespeare performed his iconic playwrights, and Westminster Abbey, a famous Gothic church founded in 960. The cobblestone streets and ancient buildings create a fabulous juxtaposition with the cosmopolitan world of skyscrapers and sights such as the London Eye and the Tate Modern museum. To see it all, one would need weeks. Grab a rental car to plan out the best route possible, making the most out of this United Kingdom metropolis.
If you have a few extra days, plan a mini road trip in your rental car to Birmingham, Cardiff, Leeds and other iconic English cities.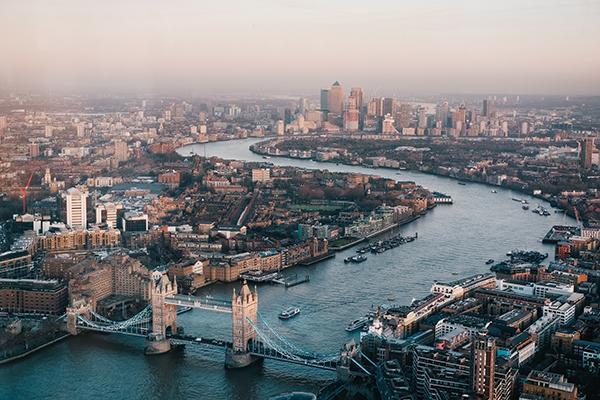 Booking a London rental car with Airport Rentals
Secure a cheap rental car for your trip to London in three easy steps using Airport Rentals.
● Begin by searching your pick-up location, in this case London City Airport, and travel dates to find a wide selection of vehicles ready for hiring.
● Choose your rental car preferences using the handy filters. Select a vehicle that will suit your trip's need such as passenger number, car type, transmission type, preferred brand and more.
● After finding the perfect rental car, wrap up your booking in just a few clicks on our secure site and receive instant confirmation without the hassle of hidden fees. Plus, take advantage of exclusive benefits offered with each unique deal.
The process is simple and stress-free. If you have any questions along the way, our friendly customer service team is ready to take your call 24 hours a day, 7 days a week.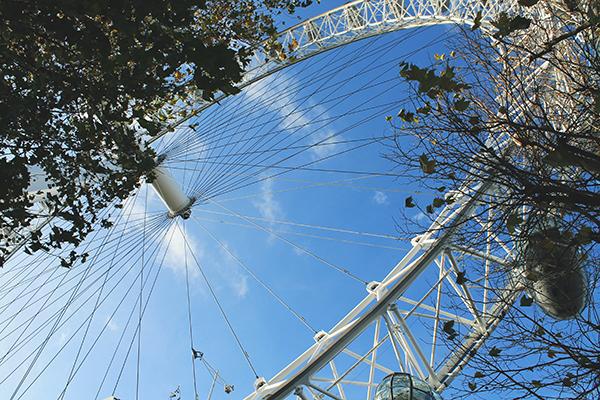 London City Airport (LCY)
Situated 11 kilometres east of the city, London City Airport is nearest to the urban centre than any of the other five airports in the region. Serving over 4.5 million passengers each year, the terminal offers duty-free shopping, a wide variety of fast food joints, restaurants and pubs, and pay-per-use lounges. Free WiFi is accessible for all airport guests.
Car hires can be picked up from your designated agency just outside the main terminal on the ground level. To collect a vehicle from a London city depot instead, make your way to the location via taxi, rideshare or the Docklands Light Railway which connects to the London Underground network.
Guide to driving in London
To help with your London rental car experience, we've included directional assistance, parking guidance and rules of the road.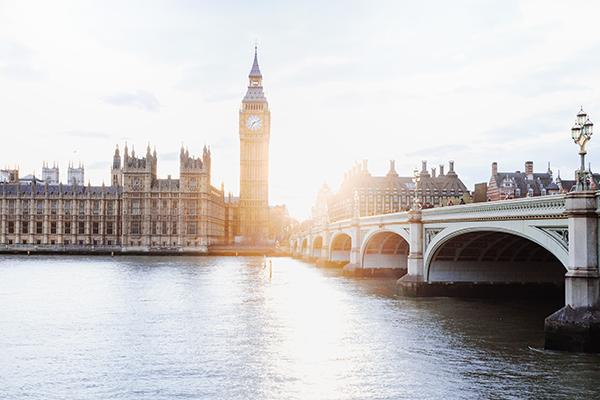 Driving from London City Airport to the city centre
The drive from London City Airport to the heart of London can take more than 30 minutes depending on traffic conditions. Exit the airport taking a right onto A112 and follow this road through the first roundabout. Follow A1020 through the next three roundabouts until merging onto A1261 towards the city. Keep right to continue on A1203, which leads into the city centre past the Tower of London. Please note, this region is a toll zone and may be closed during typical work hours.
Driving tips for your London rental car
Driving in congested London can become overwhelming. Make sure to plan ahead with directions and parking options, and hire a GPS with your rental car to save yourself from a stressful situation. Parking your rental vehicle away from the busy centre and exploring via public transportation or on foot is recommended.
United Kingdom driving tips
● Drive on the left side of the road and overtake on the right.
● Speed limits are posted in miles per hour and are typically 70 mph on motorways and 30 mph in built-up areas.
● Always indicate when changing lanes, turning, or using roundabouts, which are very common across the country.
● All passengers including the driver must wear a seatbelt. Children under 12 years old or 135cm tall must use a car seat.
● Congestion charges apply to most vehicles in central London, be sure to ask your rental provider about this when picking up your vehicle.
Parking options at London City Airport and downtown London
Pre-booking a parking spot is a great money and time saver. Pay as little as £10 depending on the lot. Otherwise, pay up to £13 for the first hour in short stay parking with a daily maximum of £61, and up to £53 daily for long-term parking. You may also pre-book with valet parking at a daily rate of £42. For a quick pick-up or drop-off, pay £3 for up to 10 minutes.
Utilise parking spaces near tube stations to transport into the heart of the city. Traffic conditions can be a nightmare, plus parking is very restrictive during work hours Monday to Saturday. Use online booking sites to locate parking stations before getting in your rental car - it'll save you money and time.