Football mad and brimming with historical sites, Leeds is an English city with a booming economy and a growing tourism market. The city grew to be what it is today with the help of multiple industries, of which wool was the most prominent. Explore the city's historic sites and modern attractions when you rent a car at Leeds Airport.
The United Kingdom is the perfect destination for road trips, so don't be afraid to add extra time to your Leeds car hire to explore your surroundings. Both Manchester and Liverpool are less than two hours away, and the entire area is dotted with castles and ruins. For a weekend trip, take the 3.5-hour drive to London to spend time in the capital and enjoy its top attractions.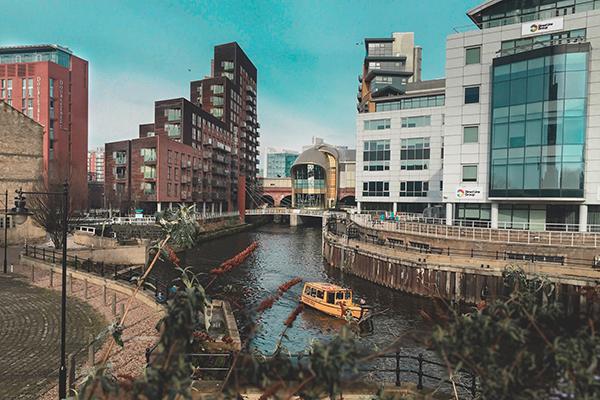 Find top deals on car hire at Leeds Airport with AirportRentals.com
There are a dozen car hire companies at Leeds Airport, and while this does mean you benefit from a huge range of vehicles and deals, it can be a lot of work to compare them all to find the best deal of the lot. Airport Rentals makes this task easy by bringing together leading car hire companies and their vehicles so you can search them all in one go.
Simply enter your Leeds travel dates to generate a list of available vehicles. Vehicles are listed with the most affordable cars at the top so you can quickly reserve the cheapest rental, or you can take a few moments to scroll through the options to see the benefits and features of each one. As soon as you've found your perfect car rental at Leeds Airport, book immediately and securely with Airport Rentals.
Introducing Leeds Airport
Officially called Leeds Bradford Airport (LBA), this busy terminal sees more than 3.5 million passengers pass through its doors every year. When it originally opened in the 30s, it was known as the Yeadon Airport, and many locals still known it by this original name. A flight from Leeds Airport can take you to dozens of places around the UK and the world, including London, Dublin, Amsterdam, and New York.
Leeds Airport is well-equipped with facilities for your visit. There are a range of eateries and shops, information desks, ATMs, and free WiFi. The Car Rental Centre is not within the Leeds terminal itself, but there is a free 24/7 shuttle bus you can take from just outside the main entrance, then get off at the first stop to reach the rental desks.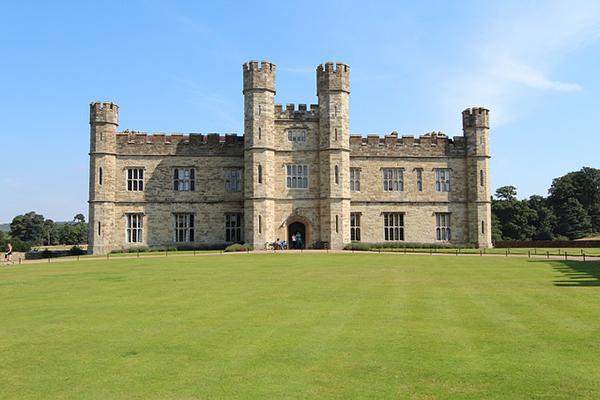 A guide to driving in Leeds
Driving from Leeds Airport into town
The Leeds downtown area is less than ten miles from the airport, and the drive between the two should take 25-30 minutes under normal traffic conditions. When you leave the terminal, turn left onto Whitehouse Lane, then left again onto the A658. Continue straight through onto the B6152, and follow it as it veers left and becomes the A65 and takes you into the heart of the city.
Tips for driving in Leeds
● You will drive on the left-hand side of the road in England.
● The national speed limit is 60 miles per hour on single-carriageway roads, and 70 miles per hour on dual carriageways.
● You cannot turn left on a red light in England.
● There are a handful of toll roads around the UK, which can be paid with cash or credit.
● Rent a GPS unit with your car hire to help you navigate.
● Familiarise yourself with the city centre loop in Leeds, which is a one-way circuit around the central area that can help you navigate in the city.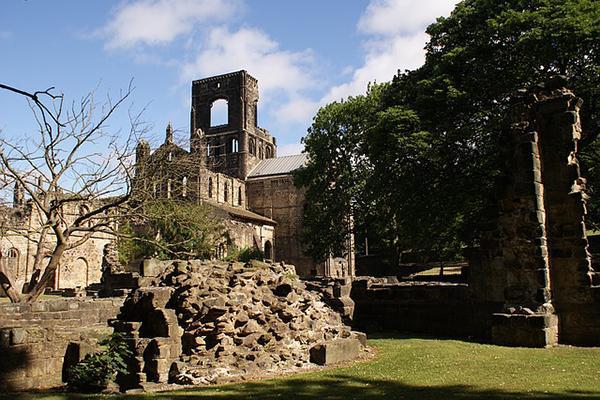 Parking at Leeds Airport
Leeds Airport offers short-stay, mid-stay, and long-term parking spaces. There is also a lot that is free for the first hour that's just 3-4 minutes away from the terminal on foot. Note that you can book your spot online before you arrive to save yourself the hassle of paying at the gate.
Parking in Leeds
There are plentiful on-street parking spaces around Leeds, which charge a range of rates depending on their location between 8am and 6pm Monday to Saturday. From 6pm to 10pm, a flat fee of £3 is payable. You may also find a spot in a parking garage, such as the First District Arena, which has roughly 1,200 spaces.