Jersey is one of the small islands that are commonly known as the Channel Islands, thanks to their location between England and France in the English Channel. Even though Jersey is just off the coast of Normandy and it has crown dependency with the English monarchy, it is a self-governing democracy with its own laws and systems. The island is dotted with countless fantastic attractions, so you'll want to pick up a Jersey Airport car rental when you arrive.
Many of the popular things to do on Jersey include taking clifftop strolls and visiting the beaches, but there are also historical attractions such as the 16th century Elizabeth Castle and the Jersey War Tunnels complex. Note that you can also take your rental car across to visit the nearby island of Guernsey on the ferry, although you will need to run this by your rental company first.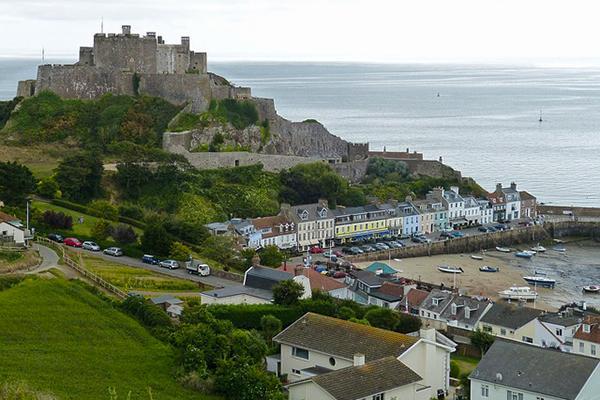 Booking a car hire at Jersey Airport with AirportRentals.com
Get ready for your trip to the Channel Islands by booking your Jersey Airport car rental ahead of time, and make this process as quick and easy as possible with Airport Rentals. One search on Airport Rentals pulls together information on rental vehicles from leading car hire suppliers on Jersey, so you know all the options before you book.
To begin, enter your Jersey arrival and departure dates and hit 'search cars'. This list is automatically ordered with the most affordable rentals at the top for quick selection, with features and benefits clearly displayed. The filters will help you narrow down your results should you have a specific transmission, make, or brand in mind, and the shortlist feature can help you make your final decision in booking your car hire.
Once you're ready to book, you simply need to fill out a quick web form to reserve your car hire. Airport Rentals customers have access to 24/7 assistance, a free cancellation policy, and the ability to log back in at a later date to manage your reservation.
Introducing Jersey Airport
Jersey Airport (JER) is the only air transport hub on the island and helps roughly 1.6 million passengers travel to and from Jersey every year. Many of its flight routes only operate during the warmer months, but there are a number of year-round trips to and from places such as London, Cardiff, Manchester, and Exeter.
Even though it's a relatively small terminal, Jersey Airport is well-equipped with facilities for visitors. There is a range of options for eating and drinking, various shops, a post office, a first aid area, a play area for children, and free WiFi. The car rental desks at Jersey Airport can be found in the arrivals area of the terminal.
A driving guide to Jersey
Driving a car hire from Jersey Airport around the island
The Jersey Airport is located on the western side of the island, and once you arrive, it's no more than 30 minutes to any location. There are a series of main routes that navigate the island, from the A1 to the A13, as well as smaller roads and streets branching off these routes.
Tips for driving on Jersey
Get ready to pick up your Jersey Airport car rental and hit the roads with a few tips for driving on the island:
● You will drive your car hire on the left-hand side of the road in Jersey.
● Note that many of the roads are narrow and winding.
● Be careful of pedestrians, cyclists and animals on the roads.
● There is a 50-mile network of 'Green Lanes' on Jersey, which have a 15 miles per hour speed limit, and on which pedestrians, cyclists, and horse riders have priority.
● There is no orange/amber light between red and green on traffic lights.
● Normal roads have a maximum speed limit of 40mph.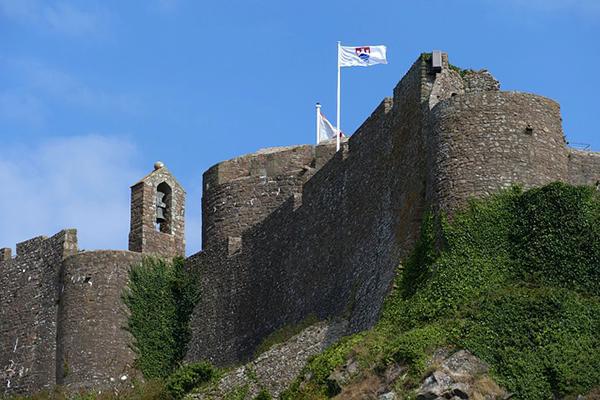 Parking at Jersey Airport
There is long-stay and short-stay parking at the airport. The long-stay is located in front of the departures terminal, and the short-stay area is in front of the arrivals. You will pay 70 pence per hour in the long-stay lot, or 70 pence per half hour in the short-stay lot.
Parking on Jersey
You will need to pick up a PayCard from any garage or shop that displays the parking card symbol (although your rental company may supply you with one). These cards are in use from Monday to Saturday 8 am to 5 pm, although double check the signs as this can vary.