Pick up a Holyhead car hire to explore scenic Holyhead, the largest town on the Isle of Anglesey. Wale's largest island is located in the north of the country and is the perfect place for a beach break. On your trip, you can discover interesting heritage, unique culture, stunning landscapes and 125 miles of pristine coastline.
Outdoor types can enjoy the sun and sand on six Blue Flag beaches (certified by the Foundation for Environmental Education) with fantastic opportunities for sailing, surfing, kayaking and fishing. Make the time to take in the natural beauty of the region and spot some wildlife while cycling or hiking the coastal tracks. For the history buffs, there are plenty of archaeological sites, ruins and museums to visit.
Take advantage of your car hire and explore more of the island, region and country. Within a short drive of Holyhead, you can visit fantastic cities such as London, Birmingham, Manchester, Chester, Liverpool and Cardiff.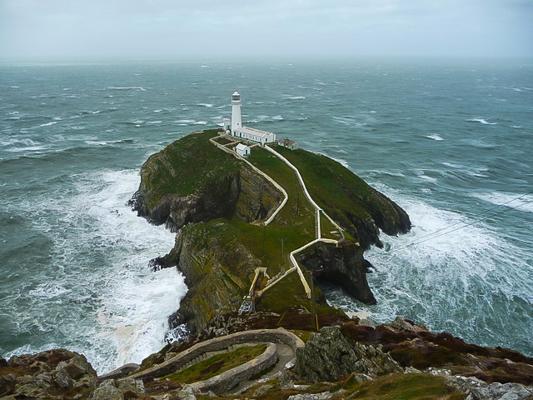 Image: Jeremy Bolwell (Own work), CC-BY-SA-2.0, via Geograph.org.uk
Booking a Holyhead rental car
Securing a Holyhead car hire reservation is quick and easy when you book with AirportRentals.com. Just type your travel dates into our powerful search tool to instantly generate a comprehensive list of available cars. With the lowest priced vehicles presented first, you can compare all the top rental deals available conveniently on one page.
Use the handy preference filters to refine your search further. Whether you are looking for a small, medium or full-size vehicle or prefer something more luxurious such as an SUV or convertible, you will quickly find it with Airport Rentals.
To finalise your booking and receive instant confirmation, simply make your selection and fill out a quick form. You never need to worry about hidden fees with Airport Rentals, and customer service is just a phone call away, 24/7.
Holyhead guide
The island is easily accessible by plane, car, train and ferry. Visitors arriving by air will land at the Anglesey Airport, located in the southwest section of the island. Travellers coming from Dublin may wish to collect their car hire from the ferry terminal.
Make the time to visit the top attractions during your visit, including the Holyhead Maritime Museum, Breakwater Country Park, St Cybi Church, South Stack Lighthouse, and Beaumaris Castle.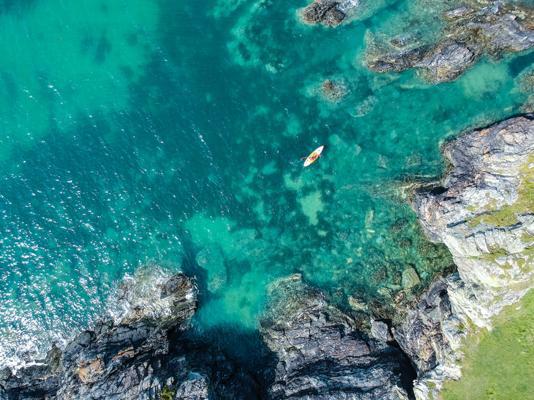 Guide to driving in Holyhead
Driving from Holyhead city centre to Anglesey Airport
Driving on the Isle of Anglesey offers scenic views, and the roads are in excellent condition and well signposted. For a beautiful drive, take the A55 which follows the north coast through the island's major towns.
Driving tips for your Holyhead car hire
Driving on the Isle of Anglesey offers scenic views, and the roads are in good condition and well signposted. For a scenic drive, take the A55 which follows the north coast through the island's major towns.
United Kingdom driving tips
● In the United Kingdom, motorists drive on the left side of the road and overtake on the right.
● Speed limits are posted in miles per hour.
● Seatbelts are compulsory for all occupants of the car.
● Keep an eye out for wild animals on the roads, particularly in rural areas.
● When using major highways, have cash or a credit card ready to pay toll road fees.
● Take precautions and expect the unexpected if driving during winter.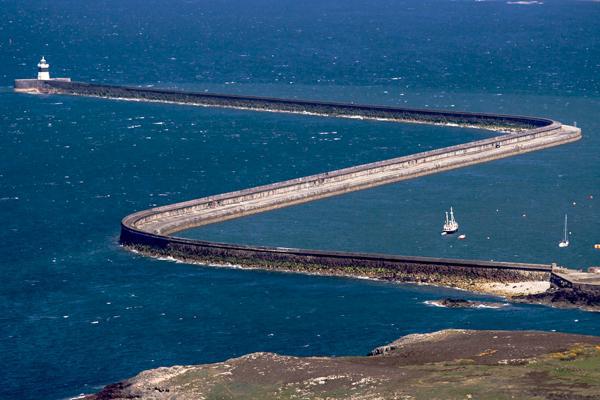 Image: Richard Leeming, CC-BY-SA-2.0, via Flickr
Parking options at the Anglesey Airport and Holyhead city centre
The Anglesey Airport provides sufficient parking in the open-air car park, located a short walk from the terminal. Parking is affordable at £5.00 per day.
Visitors will find plenty of council-provided 'pay and display' parking throughout Holyhead. Parking is metered between 8 am and 8 pm, seven days a week and is affordable at £0.50 per half an hour. Some time restrictions apply; check local signage for more information.