Prestwick is a tiny town on the Scottish coastline next to the Firth of Clyde. It's known for its golfing history and culture as it was the first home of the Open Golf Championship in the 1800s, and today is still a hot spot for the sport. It's also a place of scenic coastal strolls and historic ruins of cathedrals and castles. Plus, it's only 45 minutes by car to Glasgow, so when you book a Glasgow Prestwick Airport Car Hire, you can either stay in town or head straight to the central city in less than an hour.
Prestwick is well positioned in the UK's north to begin a road trip to any number of places around the island. Edinburgh and its famous castle is less than two hours away, while Old Military Road - one of Europe's most scenic drives - is just a few hours northeast, near Aberdeen. Or you can make your way south to cities in England such as Newcastle and Blackpool.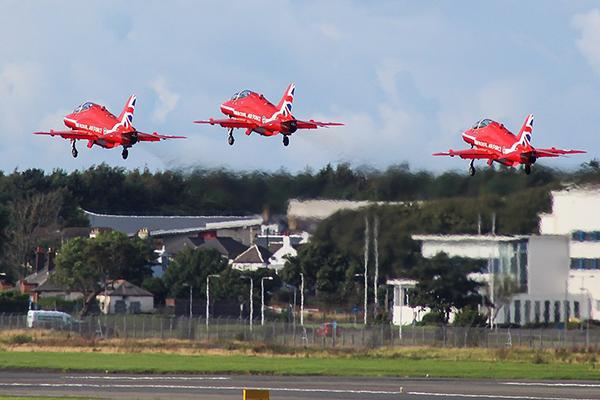 Image: Mark Harkin (RAF Red Arrows at Prestwick Airport), CC BY 2.0, via Wikimedia Commons
Booking a car hire at Glasgow Prestwick Airport with AirportRentals.com
Some of the biggest names in the car hire business operate out of Glasgow Prestwick Airport, each offering deals and benefits for booking their vehicles - making it something of a challenge to compare all of them. Airport Rentals takes the legwork out of bringing together deals from leading rental companies by pulling together all the information in one easy-to-use place.
To begin, enter your arrival and departure dates at Glasgow Prestwick Airport to generate an up-to-date list of rental cars available from leading brands, ordered with the most affordable at the top for a quick selection of the best price. You'll also have the option of narrowing down your results with filters such as car type and transmission, or you can make a shortlist using the heart icon next to each vehicle.
Make your pick and instantly book your Glasgow Prestwick car hire by reserving online with Airport Rentals. You can log back on later to manage your reservation and get in touch should you have any questions.
Introducing Glasgow Prestwick Airport
The Glasgow Prestwick Airport (PIK) is an international travel hub that acts as a secondary airport after Glasgow's main terminal. More than 600,000 passengers pass through its doors every year, flying to and from destinations around Europe such as Alicante, Tenerife, Malta, and Faro.
Inside the terminal, you'll find a range of facilities and amenities, such as restaurants and cafes, ATMs, stores, a children's play zone in the departure lounge, and two hours of free WiFi. You will find car hire suppliers in the arrivals area of the terminal.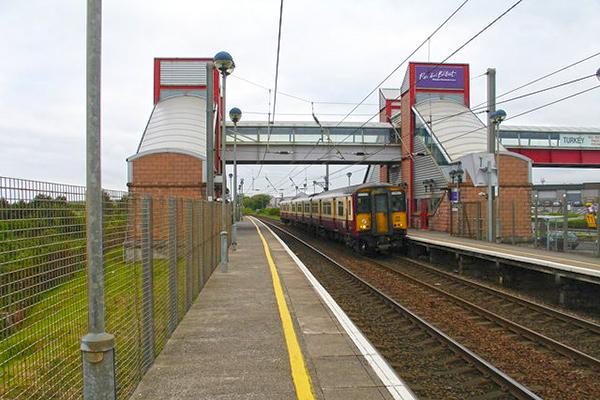 Image (modified): Raymond Okonski and licensed for reuse under CC BY-SA 2.0
A driving guide to Prestwick and Scotland
Driving from Glasgow Prestwick Airport into town
The Glasgow Prestwick Airport is only two miles north of Prestwick, a 10-minute drive. Turn left onto the A79 after leaving the terminal, then turn right at the roundabout onto Monkton Road and follow it as it becomes Main Street and goes through town.
Tips for driving in Prestwick
Get ready to drive your Glasgow Prestwick Airport car hire with a few quick tips and reminders:
● You will drive on the left-hand side of the road in Scotland.
● Note that many car hire in Scotland take diesel, so be sure to put the right fuel in at the pump.
● Read our UK winter driving tips if you visit in the colder months.
● Be wary of farm animals on the roads if you drive in the countryside.
● Note that Scotland has some single-lane roads in the country, so use the passing areas if you encounter other vehicles.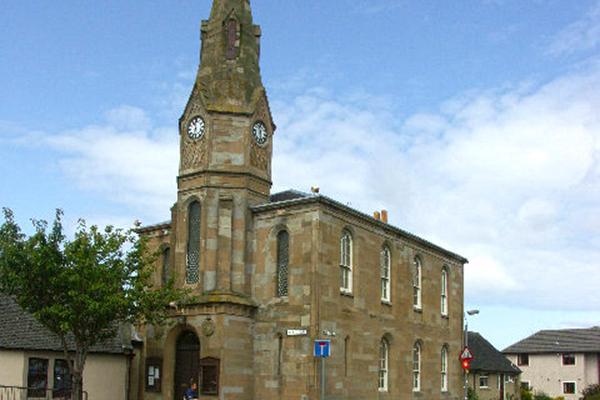 Image (modified): J M Briscoe, CC BY-SA 2.0, via Wikimedia Commons
Parking at Glasgow Prestwick Airport
There are four parking areas at Glasgow Prestwick Airport. Carpark one is the premium area that's closest to the terminal and costs £20 per day. Carparks two and three are both just a few minutes walk from the terminal and cost £10-16 per day. Carpark four is the budget option that has a free shuttle to take you to the terminal and is open for pre-bookings only.
Parking in Prestwick
Prestwick offers pay and display, on-street parking stalls around the town. You will typically pay roughly £1.20 per hour at the machine.