A holiday to the United Kingdom would not be complete without a road trip through the country's stunning midlands and a visit to Robin Hood's legendary forest. The East Midlands is exactly where it says it is, in the middle of the country near the east coast. This area is made up of six counties including popular cities such as Derby, Leicester, Northampton and Nottingham.
Explore woodlands, riverfronts and charming English towns. Travel from city to city at your own leisure in a rental car. Pick up from East Midlands Airport to begin your tour across the United Kingdom.
East Midlands is smack dab in the middle of the country, making it easy to travel around. If you're landing at another airport or wish to drop off your rental car in a different location, Airport Rentals has plenty of depots around the country, including Birmingham, Gatwick, Heathrow, Liverpool and Manchester.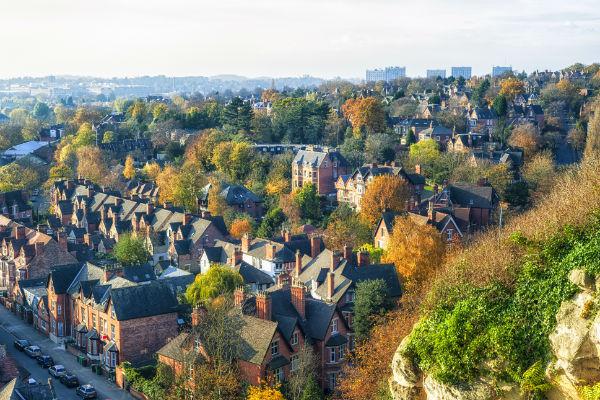 Booking your East Midlands rental car
For a quick and stress-free car hire search, book with Airport Rentals. Type in your desired pick-up and drop-off location followed by your travel dates and sit back and relax as we do the hard part. In seconds we present multiple rental companies and vehicles so that you can easily compare the best deals online. Prefer a certain type of car? Or an automatic transmission? Use our filter feature on the left-hand side of the web page to narrow your options.
Never pay booking fees and enjoy 24/7 access to our dedicated customer service team, available around the clock to answer any East Midlands car hire questions.
East Midlands Airport
Situated in Leicestershire near Derby and Nottingham, four million travellers pass through the East Midlands Airport each year. The airport's easy layout includes duty-free stores, travel shops, a nail and beauty spa, and a mix of fast food and sit-down restaurants like Castle Rock Tap Room and Kitchen. Long layover? Pre-book a spot at the Escape Lounge featuring a complimentary buffet and bar and relax in style before your flight (only £22.50). Hate waiting in long security lines? Purchase an express lane pass for only £3 to jump ahead. Cruise the web for an hour of free WiFi, with additional time available for an hourly rate. Head to Stansted Airport Car Rental Village located within walking distance from the terminal to pick up your rental car or hop on a complimentary shuttle to your designated depot.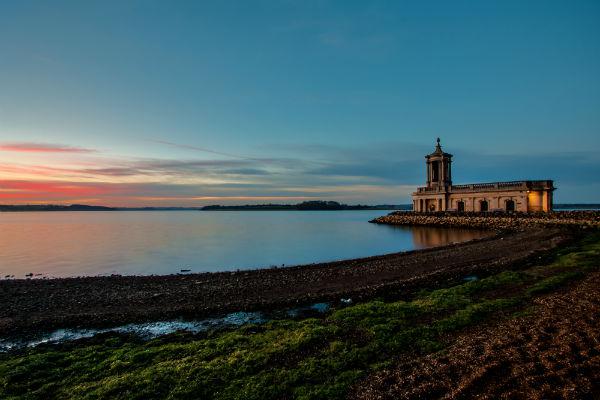 Getting around the East Midlands
With a rental car, choose from many nearby towns to visit. Nottingham, famous for the Sherwood Forest, is a 25-minute drive northeast. Head 25 minutes west to Derby, or take 45 minutes to make your way to Birmingham in the southwest, the second largest city in the UK.
Driving tips in your rental car
Travel times are often short due to the country's size, making it perfect for road trips. If it's your first time driving in the United Kingdom, here are a few tips to keep you safe:
● Drive on the left and overtake in the right lane.
● Rural roads can be windy and narrow, drive with caution.
● Roundabouts are common, give way to any cars on the roundabout.
● Turning on a red light is prohibited.
● Children must use a carseat until the age of 12 or be at least 3.5ft tall.
● Check out our UK toll road tips.
● Check out our tips for driving in the UK during winter.
Parking at the airport and in the city
If you are picking up or dropping off someone at East Midlands Airport, park in the long-stay car park for a free hour or pay £3 for 30 minutes at short-stay. Rapid drop-off costs £2 for 10 minutes. Pre-book your spot if you are leaving a car at the airport. Choose from short or long stay, Meet & Greet for a valet service or Jet Parks for the cheapest option.
For parking in towns and cities around East Midlands, street parking and car parks are available. Abide by the signs displayed nearby to avoid fines. Look for free parking on nights and weekends or use Parkopedia to find open spots to park your hired car in town.