Come to the British Isles and discover a wee Scottish port city. Pre-book a Dundee rental car to visit the top attractions and cruise nearby scenic routes.
Sitting along the Firth of Tay estuary, Dundee plays a major role in trade for Scotland. It is known as the City of Design and home to numerous innovative companies. It also offers unique sights such as the V&A Museum of Design, The Law (an extinct volcano and city viewpoint) and the Dundee Science Centre.
Visitors can take a cruise on the same waters that took Captain Robert Falcon Scott on his first voyage to Antarctica and tour Broughty Castle for a glimpse into the past. This cool little city also frequently hosts art festivals where locals showcase their work throughout Dundee.
Explore Dundee with the freedom of a hired car, giving you the opportunity to visit more of Scotland and the United Kingdom. Glasgow and Edinburgh are only a short drive away.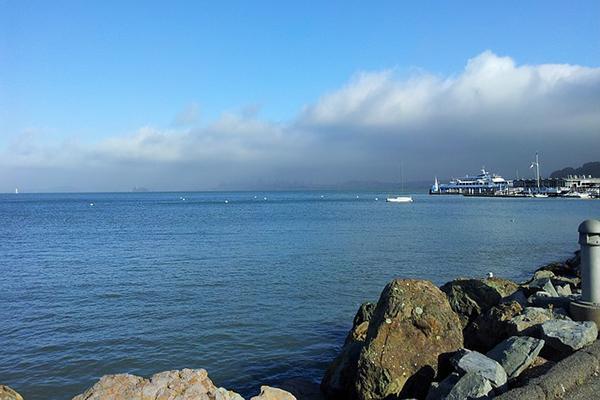 Booking a Dundee rental car
For a quick and painless car hire experience, use Airport Rentals. It is as simple as plugging in your travel dates to receive instant deals across multiple brands for Dundee Airport. Customise your rental car by ticking your preferences such as car type and capacity and then scroll through the options, listed from lowest to highest price.
Once you've made your final selection, confirm your rental car on our secure site with the option of editing your trip plans or adding on features at a later date. Never worry about hidden fees, and remember, our customer service team is available to help 24 hours a day, 7 days a week.
Dundee Airport (DND)
Dundee Airport is a small flight facility that connects only to London-Stansted Airport. The terminal offers basic amenities including vending machines, a cafe, tourist information and free WiFi access. Rental car counters are located in the arrivals area, or if you book with Arnold Clark, a representative will meet you on arrival.
If you hired a car from one of the downtown Dundee depots, take a taxi to the city or the train station, just five minutes away.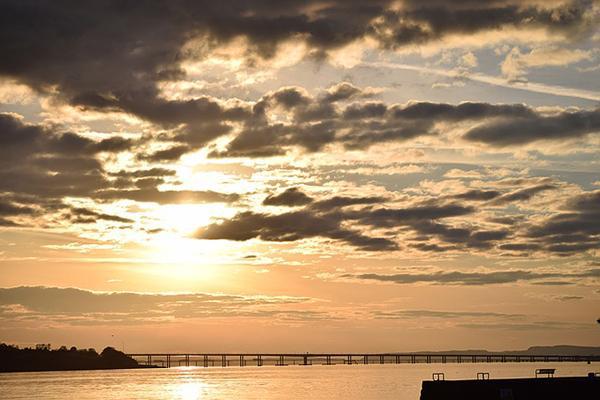 Guide to driving a rental car in Dundee
Driving from Dundee Airport to downtown Dundee
Drive along the River Tay from the airport to downtown in just twelve minutes. Exit the Dundee Airport heading east on Riverside Drive/A85. Continue along the water until taking a slight left onto S Marketgait/A991 and then take the third exit onto Argyllgait to arrive in the city centre.
Driving tips for your Dundee rental car
United Kingdom driving tips
● Drive on the left side of the road, overtake on the right.
● Speed limits are posted in miles per hour and are generally as follows: 70 mph on motorways and 30 mph in built-up areas.
● Always indicate when changing lanes, turning, or using roundabouts.
● All passengers including the driver must wear a seatbelt. Children under 12 years old or 135cm tall must use a car seat.
● For directional assistance, use a GPS or download one of these helpful apps.
● Be prepared to pay tolls if you are travelling on the motorways.
● Read our winter driving tips if visiting during the colder months.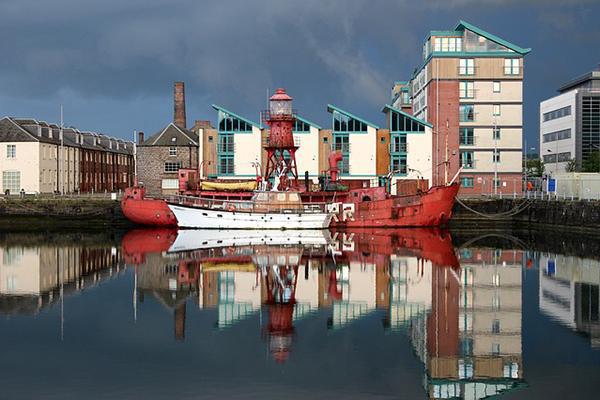 Parking options at Dundee Airport and downtown Dundee
To park at the Dundee Airport, choose from short and long-term stay. The short-term lot has a two-hour parking restriction, charges £1.50 per hour and is directly across from the terminal. The long-term lot is to the right of the terminal and charges £3.20 for the first four hours, £5.70 for the day and just £29.30 for the week.
You will find both on-street and off-street parking throughout Dundee. Pay around £2.90 for one hour in the city centre, enforced Monday to Friday from 8 am to 6 pm. Parking lots are typically cheaper, charging around £2.30 for the first two hours and less than £10 for the day.
Explore further
If you happen to be visiting Scotland during winter, you are in for a frosty treat.