Take a trip to South Yorkshire to get a taste of England's industrious past. A car hire from Doncaster Airport will set you up nicely to explore this unique part of the United Kingdom.
Like many English cities, Doncaster displays hints of history in its architecture and town fixtures. The Doncaster Market, St. George Minster and Conisbrough Castle each have a story about how this small city came to be. Visitors can get more insight into the region's history with a visit to the Cusworth Museum and the Doncaster Museum and Art Gallery. Parks, trails and plenty of green space add a sense of calm and relaxation, while The Dome, Yorkshire Wildlife Park and Bawtry Paintball Fields provide entertainment.
Learn more about the United Kingdom with day trips to nearby cities in your rental car. Leeds, York, Liverpool, Newcastle, Manchester and Nottingham are all within reach.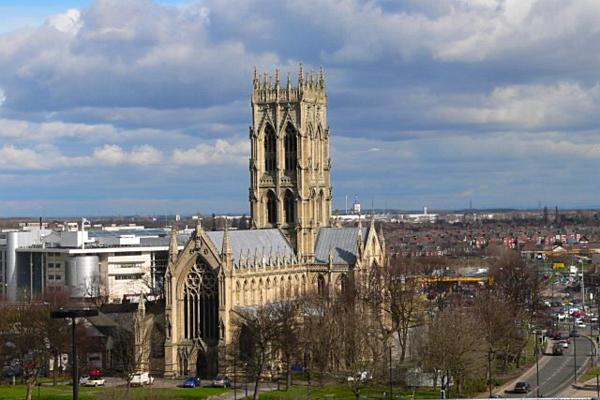 Image: Harleyamber (Own work), CC-BY-3.0, via Wikimedia Commons
Booking a Doncaster rental car with Airport Rentals
Get your trip to Doncaster, England off to a good start by pre-booking a car hire with Airport Rentals. Choose from a wide selection of vehicles ranging from economy compact cars to luxury sedans. Find your preferred international brand or secure a deal with a local supplier. All options are available for comparison using our sophisticated search engine.
Simply type in your travel dates to generate a list of affordable cars available and narrow your selection using preference filters until you find the perfect car hire. Confirmation is instant upon filling out a quick web form, and customer service is easily accessible via telephone 24 hours a day, 7 days a week. There are no booking fees, and our highly-reviewed site is fully secure.
Doncaster Sheffield Airport (DSA)
Doncaster Sheffield Airport, formerly known as Robin Hood Airport, is a small but amenity-filled facility. In the terminal, upgrade to the Premium Lounge for a quiet space to relax before your flight. With access, you receive complimentary drinks and snacks, as well as niceties such as international newspapers and SKY/BBC News. For those sticking with the standard experience, you will find free WiFi throughout the terminal, as well as dining options, retail shops, currency exchanges, and ATMs. The car rental counters are located close to the arrivals hall inside the terminal.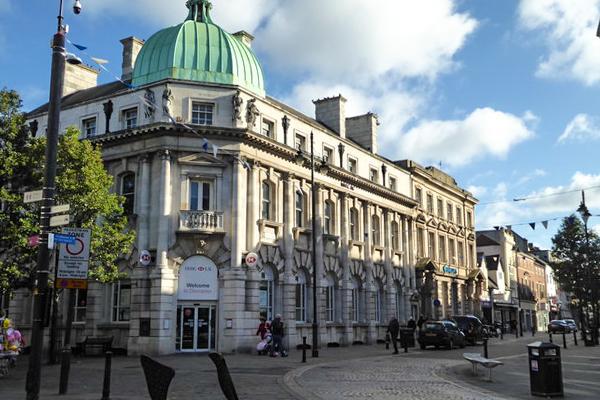 Image: Chris Allen (Own work), CC-BY-SA-2.0, via Geograph.org.uk
Guide to driving a rental car in Doncaster
Driving from the Doncaster Sheffield Airport to Doncaster city centre
There are multiple routes to get from the airport to city centre; however, the most straightforward course should take you around 15 minutes. Depart the airport following the signs leading toward Doncaster via A638. Take a left onto Hurst Lane (signs will again indicate Doncaster/A638). Turn right onto Great North Road/A638. Continue through the first roundabout and take your first right onto Bawtry Road/A638. Follow this route for 4 miles until you reach the city centre.
Driving tips for your Doncaster rental car
United Kingdom car hire driving tips
Exploring a new country by car is half the fun. Ensure you make the most of it by following our foreign road trip tips. If you're travelling to Doncaster during the winter, it is a good idea to stay focused and take extra care while driving.
● In the United Kingdom, driving is on the left side of the road.
● There are numerous toll roads spread throughout the UK, so check your route before you go if you would like to avoid these or keep some cash handy.
● Speed is measured in miles per hour. Urban areas follow a limit of 30 mph and 70 mph on motorways.
● It is advised to not drink alcohol before driving. The blood alcohol concentration limit is 0.08%.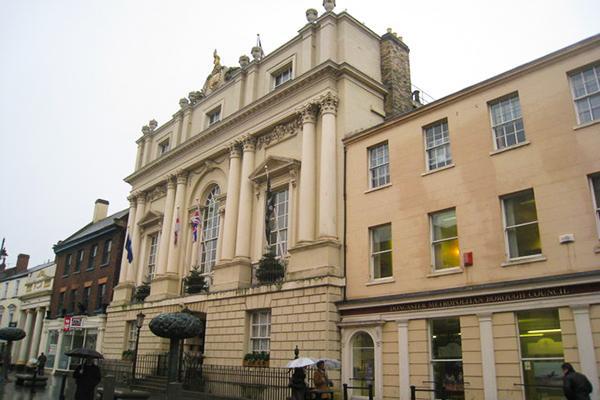 Image: Jonathan Thacker (Own work), CC-BY-SA-2.0, via Geograph.org.uk
Parking options at the Doncaster Sheffield Airport and Doncaster city centre
The airport has a full parking offer including short-term, long-term, and premium parking options. All car parks are patrolled 24/7 to ensure ultimate security. It's a good idea to pre-book parking at the airport to ensure availability. Additionally, you can book a 'Meet & Greet' service, where you drive to the terminal entrance and attendants park your car for you.
There is no shortage of parking options in the city centre. Choices range from on-street 'pay and display' spots to covered car parks. Council car parks have the bonus of being free after 6 pm and all day on Sunday and Bank Holidays.