Discover the west coast of Scotland when you hire an Ayr car rental. This charming town is the largest settlement in Ayrshire country and a popular seaside resort.
With a long, walkable beach, multiple golf courses, and plenty of places to stay, it's easy to see why this lovely town is a relaxing escape from the hustle and bustle of the city. Highlights of the area include the Ayr Racecourse, the Culzean Castle & Country Park, the Robert Burns Birthplace Museum and Rozelle House.
Take your time as you explore this beautiful region on the Firth of Clyde, and then head out to explore more of Scotland and the United Kingdom in your Ayr car hire. Glasgow is less than an hour away, and Edinburgh under two hours. Loch Lomond and the Trossachs National Park is just north of Ayr, while a drive south will bring you to the English countryside.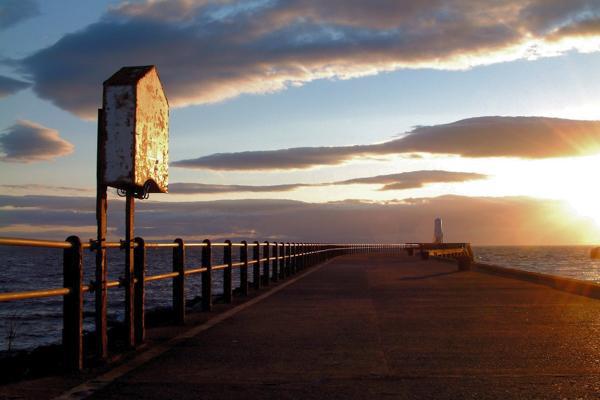 Booking an Ayrshire rental car
Get your trip to the lovely seaside town of Ayr off to the right start by pre-booking affordable car hire with Airport Rentals. With a sophisticated search panel, exclusive benefits and an online reservation management system, we are the one-stop shop for all your car hire needs.
At Airport Rentals, we work with international and local brands to deliver the best possible rental deals to our customers. Our great relationships with worldwide companies allow us to present you with a wide range of vehicles for quick and easy comparison, no matter where you travel. We believe finding the perfect rental car should be quick, easy and affordable.
Choose from a wide range of vehicles from compact economy cars to luxury sedans and everything in between. The choice is yours!
City guide to Ayr
Ayr is located on the west coast of Scotland and is considered a large town which makes up part of the Ayrshire county. There are roughly fifty thousand inhabitants in the small city, whose weather ranges from just above freezing in the winter months to a pleasant 19 degrees Celsius average in the summer.
In the midst of downtown Ayr, there is an excellent selection of boutique shops, particularly renowned for its jewellers, as well as the Ayr Central shopping centre with plenty of parking available.
Public transport is frequently accessible via bus, and the train service is particularly useful in connecting the city with other centres such as Glasgow, Edinburgh, Stranraer, Girvan, and Kilmarnock.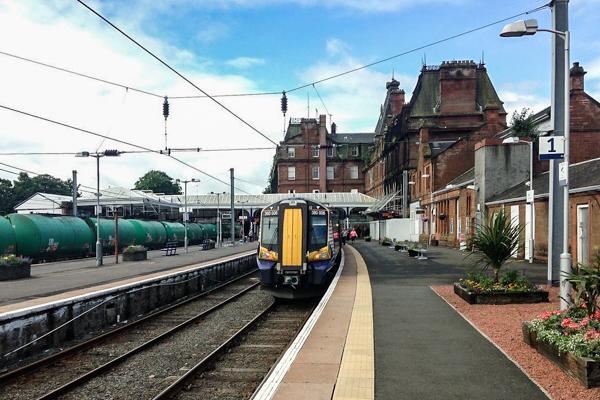 Image: Mbreckers (Own work), CC-BY-SA-4.0, via Wikimedia Commons
Guide to driving a rental car in Ayrshire
Use our driving and parking tips to make the most out of your Ayrshire rental car.
Driving from the Glasgow Prestwick Airport to Ayrshire city centre
If you're flying to Ayrshire through Glasgow Prestwick Airport, it is only a 5-mile drive into Ayr city centre. Upon leaving the airport, hop onto Route A79 heading south and follow this route directly into town. The only turn on this road will be the 3rd exit at the Shawfarm roundabout to continue on A79 which is clearly signposted.
Driving tips for your Ayrshire rental car
United Kingdom driving tips
Driving in the United Kingdom is a breeze if prepared. If visiting Ayr in the winter, some extra care should be allowed for driving in icy or snowy conditions.
● Driving is on the left side of the road in the United Kingdom.
● Speed limits are posted in miles per hour.
● Seatbelts are compulsory for all occupants of the vehicle.
● Roundabouts are common in the United Kingdom. Remember that traffic flows clockwise and cars already on the roundabout have the right of way.
● Prepare for toll roads ahead of time by having cash or a credit card handy.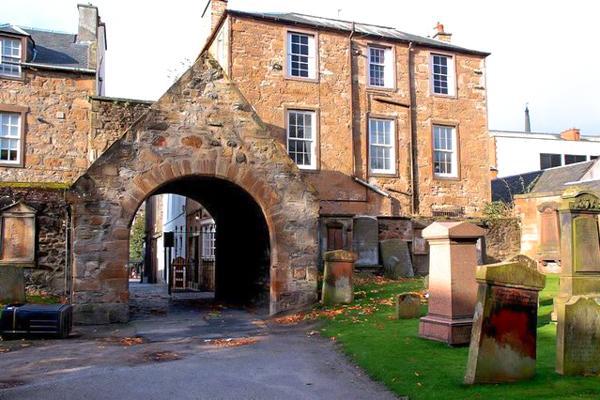 Image: Mary and Angus Hogg (Own work), CC-BY-SA-2.0, via Geograph.org.uk
Parking options in the Ayr city centre
Ayr has a mixture of parking options available, from on-street parking to car parks. Take note of signs and road markings to ensure that you are eligible to park on the street. The city centre allows for short-term 'Pay and Display' on-street parking, ranging from 30p for 30 minutes up to £1.80 for 3 hours. The further outside the city centre you go, the longer the parking spot is available, and typically costs a bit less.