Get to know the fascinating history and culture of Turkey when you book a trip to Mugla. Often overlooked by visitors in favour of the popular nearby resort towns, the ancient city of Mugla has plenty of worthy attractions to captivate your interest. Situated on the Aegean coast in southwestern Turkey, Mugla is the capital city of the Mugla Province and best explored by rental car.
Mugla offers incredible natural beauty, a relaxing atmosphere, and a warm Mediterranean climate. On your trip, you can discover impressive archaeological sites, museums, incredible mosques, historic buildings and magnificent architecture. Plus, don't miss the opportunity to experience the unique cuisine of the region or its various outdoor recreational activities.
With the freedom of a car hire, you can explore more of the Aegean coastline, the Mugla Province and other fantastic cities in Turkey. You may also wish to add Denizli, Antalya, Izmir, Konya and Bodrum to your itinerary.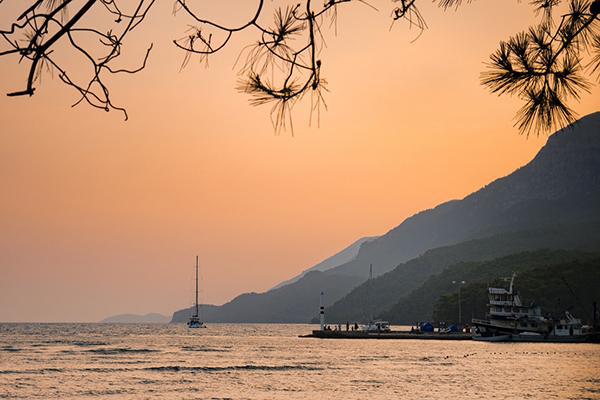 Booking a Mugla rental car
Secure a car hire reservation in just a few clicks with AirportRentals.com. Simply type your travel dates into our easy-to-use search tool to instantly generate a comprehensive list of available cars in Mugla.
The handy preference filters allow you to narrow your search down until you find the perfect car for your trip. Compare compact, medium, and full-size vehicles, and favour automatic or manual transmission.
Finalise your reservation to receive instant confirmation and never worry about hidden fees or charges when you book with Airport Rentals. Plus, you can enjoy access to our online booking management system, where you can easily make changes and updates to your reservation. Prefer to talk to someone? Call us any time of day or night to receive excellent service.
Mugla city guide
Most visitors arriving by air will land at the Dalaman Airport, the closest airport to Mugla. The airport has an international and domestic terminal and is located an hour and a half drive from the city centre.
The must-see attractions on your visit to Mugla are the historic Old Town, the Great Mosque of Mugla, Mugla City Museum and the Mugla clock tower. Take the time to see the traditional houses, famous for their whitewashed walls and red-tiled roofs.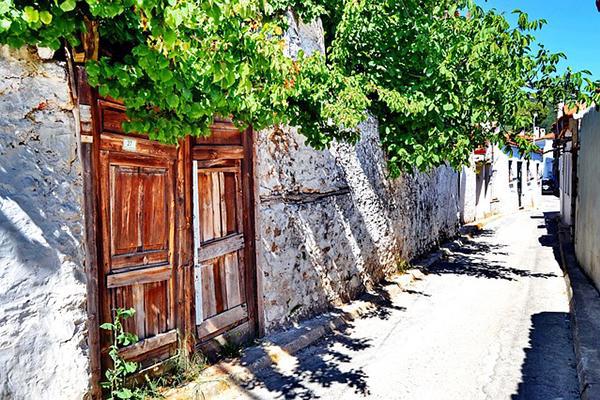 Guide to driving a rental car in Mugla
Driving from Mugla to the Dalaman Airport
The drive from Mugla to the Dalaman Airport is straightforward and should take less than an hour and a half. From the city centre, follow the D550 road and then continue onto and follow the D400 motorway. Make a right turn onto D555 and follow it all the way to the Airport.
Driving tips for your Mugla car hire
Take extra care when driving in Turkey, where local drivers often disregard the road rules and drive erratically. Drive defensively and expect the unexpected.
Mugla car hire driving tips
● Drive on the right side of the road in Turkey.
● Speed limits are posted in kilometres per hour.
● Take care when driving outside of cities as road conditions can be poor. Keep an eye out for potholes.
● Turkey has a zero tolerance for drink driving, and it is illegal to drive with any alcohol in your system. If you plan on drinking, use another form of transportation.
● Avoid driving at night if possible as many roads have little or no lighting.
● Some roads in Turkey attract a toll. Keep some cash handy.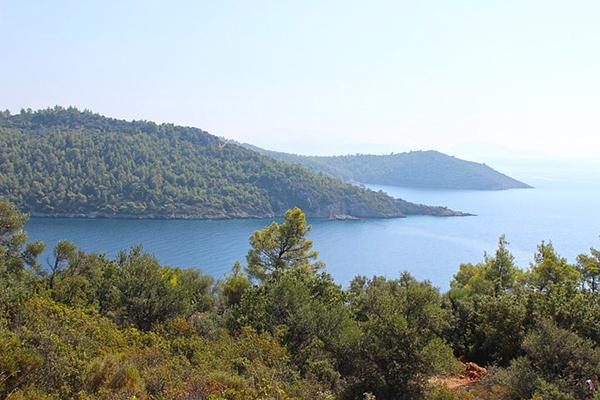 Parking options at the Dalaman International Airport and Mugla City Centre
Parking at the Dalaman International Airport is plentiful with 550 short-term and long-term parking spaces located directly in front of the terminal. Parking is affordable with prices starting at TL11.00 per hour and a daily rate of TL35.00.
You should have no problem finding a place to park your rental car in and around Mugla. Most hotels offer free parking facilities for their guests, and visitors will also find plenty of parking available around the city and at tourist attractions.