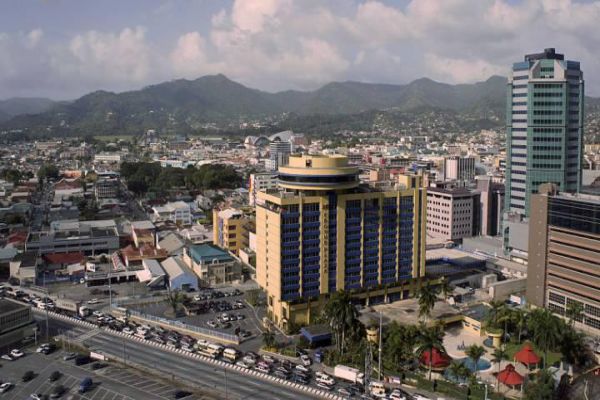 Image: Mariordo (Mario Roberto Duran Ortiz)
Welcome to Port of Spain, famous for its warm tropical climate, Caribbean flair, and Carnival celebrations. The capital city of Trinidad and Tobago dazzles visitors with its beautiful beaches, exotic wildlife, and lush parks and gardens. Pick up a rental car to experience all the top spots.
Make time to see the popular Queen's Park Savannah and surrounding attractions, including the Magnificent Seven, Emperor Zoo, Botanic Gardens, and National Museum.
Discover more of Port of Spain with a trip to the picturesque Maracas Bay and Caroni Bird Sanctuary. You can also take a trip to Tobago, a short ferry ride from the city.
Booking a cheap Port of Spain rental car with Airport Rentals
Securing a cheap rental car in Port of Spain is quick and easy with AirportRentals.com. Simply pop your travel dates into our powerful search engine to view a list of cars available at Piarco International Airport. Compare deals from trusted brands such as Avis, Budget, and Europcar. With the easy-to-use preference filters you can narrow your results and compare a range of vehicle types including compact, medium and full-size vehicles.
Finalise your selection and complete your reservation in just a few clicks. Have peace of mind with an instant booking confirmation and no hidden fees or charges. Make changes and updates to your booking online, or contact our customer service department who are conveniently available 24 hours a day, 7 days a week.
Piarco International Airport
The Piarco International Airport is located 30 kilometres east of downtown Port of Spain. The busy airport services 26 destinations to South, Central and North America, including other tropical destinations like Aruba, St. Maarten, and Panama.
The modern terminal offers passengers a range of services, including free access to WiFi, ATMs, currency exchange, and a 24-hour tourist information desk. For hungry travellers, there is a small selection of food outlets.
To collect your keys and start your Port of Spain holiday, make your way to the arrivals area to locate the designated rental car service desks.
Should you choose a Port of Spain city pickup, make your way to the city with a taxi.
Guide to driving a rental car in the Port of Spain
Use our tips and suggestions to get the most out of your Port of Spain car hire.
Driving from the Piarco International Airport to downtown Port of Spain
The drive to Port of Spain from Piarco International Airport will take 45 minutes. Simply take Golden Grove Road and then turn left onto Churchill Roosevelt Highway. Continue straight along Beetham Highway until you reach the Port of Spain.
Driving tips for your Port of Spain rental car
Traffic in the city centre can be heavy during peak hours. Outside of the city, there are two major highways which provide easy access to other locations across the island.
Trinidad and Tobago car rental driving tips
● Drive on the left side of the road.
● Drive with care on the narrow and winding rural roads, as locals tend to position themselves in middle of the road.
● Be cautious of taxi drivers who stop suddenly without warning.
● Obey speed limits, as fixed cameras and radars are frequently used to monitor traffic.
Parking options at the Piarco International Airport
Long and short-term parking is available at the Piarco Airport, conveniently located opposite the terminal.
Parking options in Port of Spain
Parking is no problem in Port of Spain, with plenty of on-street parking available.