Chiang Rai is the northernmost city in Thailand, found in the beautiful mountainous province of the same name. If you're looking to pick up a car rental in the north and make your way south, there's no better place than Chiang Rai.
Before you leave the city, make sure you allow some time to play tourist while you're there. It will take you a day just to explore the many incredible temples in town, such as Wat Rong Khun, the White Temple, and Wat Phra Kaeo. Or, get amongst the non-stop vibe of the city at the Chiang Rai Night Bazaar for a meal and all the souvenirs you could ask for.
Get planning your trip to Thailand by booking your Chiang Rai car rental today.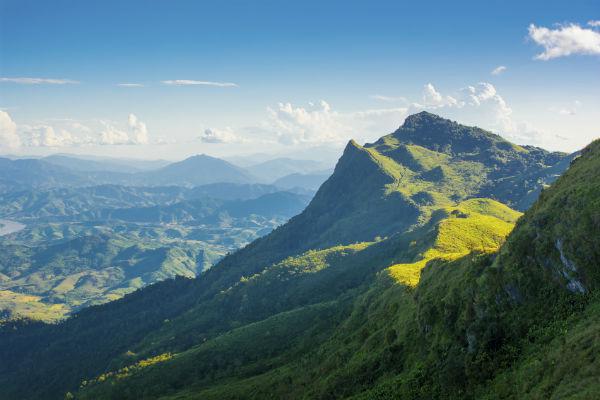 How to get the best deal on Chiang Rai car hire with AirportRentals.com
Finding the best deal on car hire in Chiang Rai usually requires a bit of legwork - checking with each car rental company to find which vehicles they have on offer during your stay, and prices on each one. Only once you have all of that information can you make the best decision for your rental needs.
To make things a little easier, Airport Rentals will do the legwork for you. Simply type in your travel dates to see a detailed list of available car rentals in Chiang Rai. You can filter your results to find something specific such as a larger vehicle or one that's great on gas, and you can use the 24/7 online assistance if you have any questions.
Once you've found the best vehicle for the best price, you can go ahead and book securely online. Get instant confirmation and never worry about hidden booking fees.
Introducing Chiang Rai Airport
Serving more than a million passengers every year, Chiang Rai Airport is the gateway to northern Thailand. Its official name is Mae Fah Luang Chiang Rai International Airport, after her Royal Princess Srinagarindra, the mother of the country's previous monarch. As a major transport hub, Chiang Rai Airport offers flights to and from major destinations around Asia and southeast Asia, including domestic flights to Phuket, Bangkok, and Hat Yai.
If you're passing through the Chiang Rai Airport, you'll have all the amenities and facilities you could expect. Try out the bars and restaurants, pick up a few gifts and treats for yourself in the shops, or enjoy a foot massage at the on-site sauna and spa. You'll also be able to hop online with free WiFi in the terminal.
There is only one terminal, and you'll find the car rental desks in the arrivals area.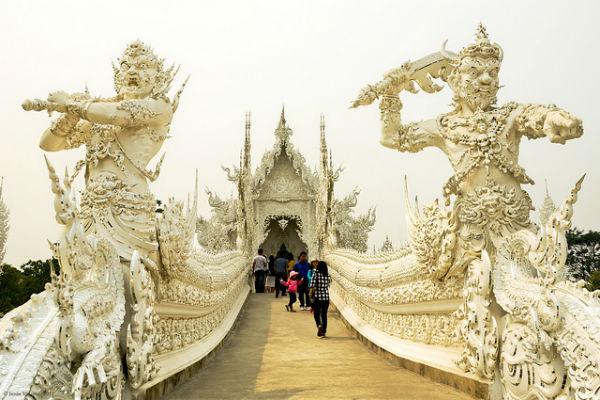 Image: Justin Vidamo
Driving your car hire in Chiang Rai
Whether you're staying in the city or taking a road trip in Thailand, the experience of driving here can be quite different. Thai drivers are notorious for disregarding the road rules, and there are a lot of accidents. You might consider hiring a local driver for your trip, and your car rental company may be able to recommend someone suitable. Do note that you will need to pay for their accommodation if you're going on a long trip.
Driving from the airport to town
The airport is just 8 kilometres from downtown Chiang Rai, so will take roughly 15 minutes to reach under normal traffic conditions. Follow the signs or your GPS, or simply turn right onto the 5023 as you leave the airport, following it south for 10 minutes, then turn right onto 1232, which will take you into the heart of town.
Tips for driving your car hire in Chiang Rai
Chiang Rai isn't a particularly large city, so you shouldn't come across too much traffic. However, the traffic you do come across can be quite hectic as locals can be quite lax with the road rules. You will need to pay close attention to those around you, and give cars extra space. You will need to be able to drive confidently, and have patience as it's likely you'll be cut off regularly.
Parking at Chiang Rai Airport
Parking lots at the airport have a total capacity of more than 600 spaces and you'll pay just ฿10 per hour to park.
Parking in Chiang Rai
Most major attractions such as temples and shopping areas offer car parks. If you're staying in town, aim to find accommodation that also offers a parking spot so you don't have to worry about this task when you arrive.