Kiruna is the northernmost city in Sweden, and is largely known for its mining operations. Due to potential future issues with the mine, the city is currently undergoing revitalisation as an entirely new Kiruna is erected just a few kilometres down the road.
One of Kiruna's main attractions is the mine itself, as you can take a tour more than 1,500 metres below the ground to see the immense operations that pull ore from the earth. Kiruna is also an awesome place to see the Northern Lights, or you can even stay in the Ice Hotel just outside the city.
Visit this wild northern city and see it all with a cheap car rental in Kiruna.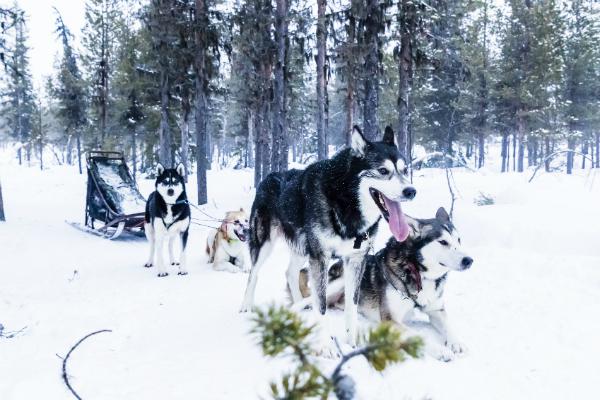 How AirportRentals.com can find the best deal on car hire in Kiruna
The only way to know if you're getting the best price on a Kiruna car rental is to know about all of the vehicles and deals on offer. Unless you plan to individually approach each rental company for a list of cars, the easiest way to collate this information is by using the search function on Airport Rentals.
This comparison website will use your Kiruna travel dates to find all available vehicles from leading brands during your time in town. You can then narrow down your results with the filter option if you're looking for something in particular, or simply take your pick of the cars on offer.
Keep in mind that you have access to 24/7 phone and email assistance should you need it, and that you won't pay any additional fees when you book.
Introducing Kiruna Airport
Kiruna Airport is a small facility, and the most northern airport in Sweden. Fewer than 200,000 passengers fly in and out of Kiruna each year, and most of those travel between Umea or Stockholm as these are the only flight paths that operate year-round.
There is a gift shop and a restaurant within Kiruna Airport where you can stock up and fill up before you fly. You'll also have access to the terminal's free WiFi for up to three hours, or up to 100MB.
You'll find the car rental desks inside the terminal when you disembark your plane.
A quick guide to driving in Kiruna
Kiruna is a tiny town, so you won't have too many issues finding your way around, and you certainly won't have any problems with traffic congestion. You'll be driving on the right-hand side of the road in Sweden, and don't forget to always drive with your headlights switched on (even during the day).
Driving from Kiruna Airport to town
The airport is just under 10 kilometres from town, so it should only take 15 minutes to make the trip. After leaving the terminal, you'll take Flygfältsvägen to the E10 and turn left. You'll follow this road then turn right at the major roundabout onto Silfwerbrandsgatan, then turn left onto Hjalmar Lundbohmsvägen, which will take you straight into town.
Tips for driving your car hire in Kiruna
Even though it's a small place, grabbing a GPS unit with your car rental will help you find your way around town. Sweden has the strictest drink-driving rules in the western world, and even one beer can put you over the limit, so don't be tempted to have a quick one before you hit the road.
Parking at Kiruna Airport
There are approximately 300 spaces to choose from when parking at Kiruna Airport, including spaces for quick pick-ups and drop-offs, short-term, and long-term stalls.
Parking in Kiruna
Parking in Kiruna is free, although you will need to display your parking card whenever you take a spot marked with a blue and white 'P'. You'll get this card with your Kiruna car rental when you pick it up. When parking in these spaces, you'll need to set the clock on the card then pick the car up within two hours of leaving it or you may receive a ticket.